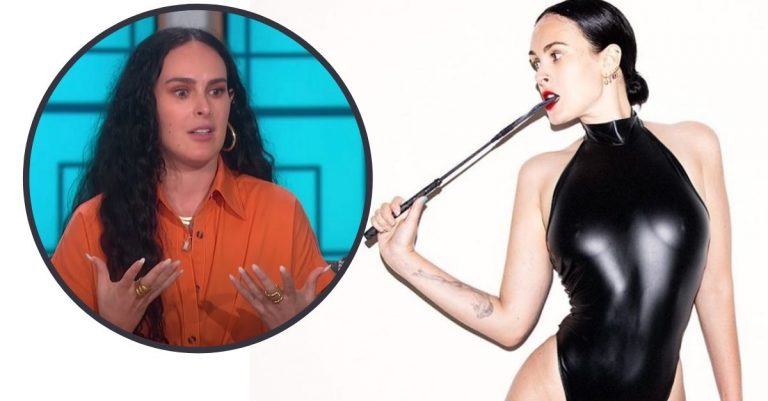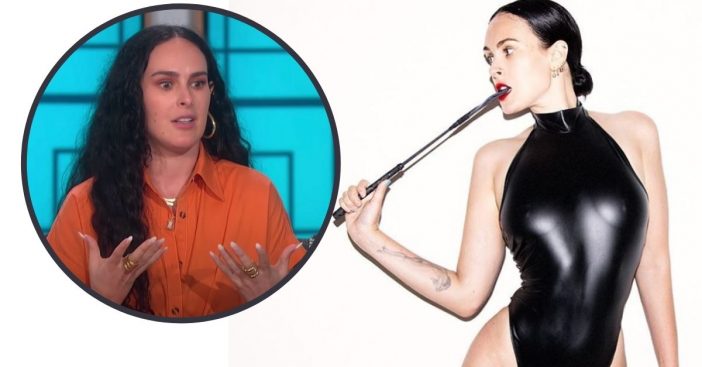 Rumer Willis recently helped co-host a segment of The Talk where she discusses a BDSM photoshoot she did that received a lot of backlash. In the photoshoot, she wears a leather bodysuit with thigh-high boots and in a separate photo, she's only bearing the boots with a whip wrapped around her body and wrists.
The pictures were apparently meant to be commentary based on the expectations placed on women such as having children and getting dressed. "There are so many rules on what you can do, what you can't do and what you can't share, and I don't know, there was a part of me that was just feeling really empowered and good about myself, and I wanted to share it," she says in the segment.
Rumer Willis talks about her BDSM photoshoot and the criticism she received

It's clear why people would take this the other way as the caption noted the photo was for a new series called "Bondage" or BDSM.
RELATED: Rumer Willis Looks Identical To Mother Demi Moore In Hot New Bodysuit Photo
https://www.instagram.com/p/CFsRiDolBiY/
"I knew that it would probably bring up a lot of comments, but I was not at all prepared for the amount of negativity," she admits. "It was really harsh. … I mean people saying you should be ashamed of yourself and this is disgusting." People were accusing Willis of posting content that was triggering to trauma survivors. However, Willis counters that argument by saying that there are survivors who participate in bοndage for empowerment.
Willis also revealed that her parents, Bruce Willis and Demi Moore, have always encouraged her to be her true and authentic self. "They've always been very supportive of us, of all my sisters and just kind of exploring everything, especially because we are a household of so many women, why not celebrate it?"