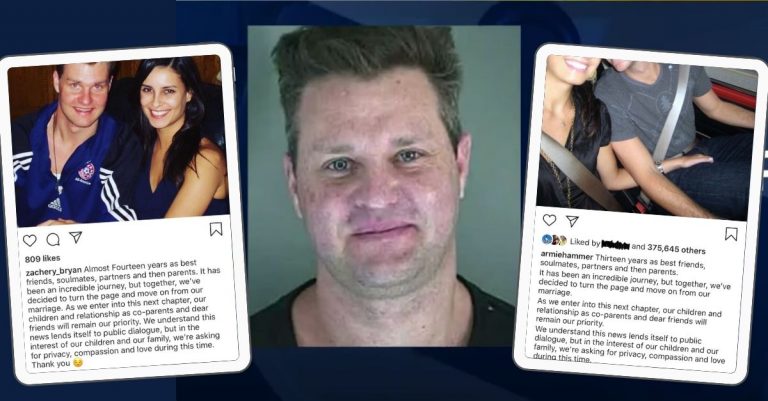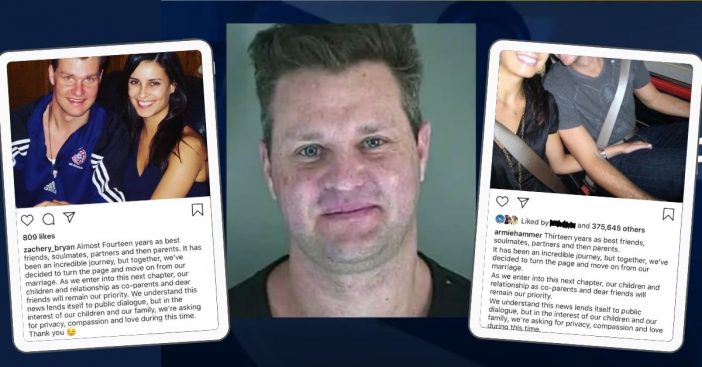 Home Improvement star Zachery Ty Bryan was recently charged with strangling his 27-year-old girlfriend and spent a night in an Oregon jail as a result. Now, he's been accused of ripping off Armie Hammer from his words in his divorce announcement. The 39-year-old was best known for playing the role of the oldest son of Tim Allen's character on the show.
Bryan originally announced at the beginning of this month that he and his wife of 14 years, Carly Matros, would be splitting. Now, the post has mysteriously disappeared after fans noticed that the words in his divorce announcement mirror that of a statement by actor Armie Hammer when he split from his wife last year.
Zachery Ty Bryan deletes his divorce post after he's caught red-handed with plagiarism
The alleged plagiarized post read: "It has been an incredible journey, but together, we've decided to turn the page and move on from our marriage. As we enter into this next chapter, our children and relationship as co-parents and dear friends will remain our priority."
RELATED: 'Home Improvement' Star Zachery Ty Bryan Arrested and Charged With Choking His Girlfriend
"We understand this news lends itself to public dialogue, but in the interest of our children and our family, we're asking for privacy, compassion and love during this time." After fans pointed out the blatant word-for-word copy, Bryan deleted the post.
I'm still stuck on this. Why did the oldest brother from Home Improvement plagiarize Armie Hammer's divorce announcement? I need answers. pic.twitter.com/4jm5yQvkNQ

— Casey Cline (@casey_cline) October 18, 2020
The Eugene Police Department tells TMZ that Bryan allegedly had his hands wrapped around his girlfriend's throat and squeezed, and also allegedly tried to take the phone away from her when she attempted to call 911. As a result, he was charged with strangulation, fourth-degree assault, and interfering with making a report.