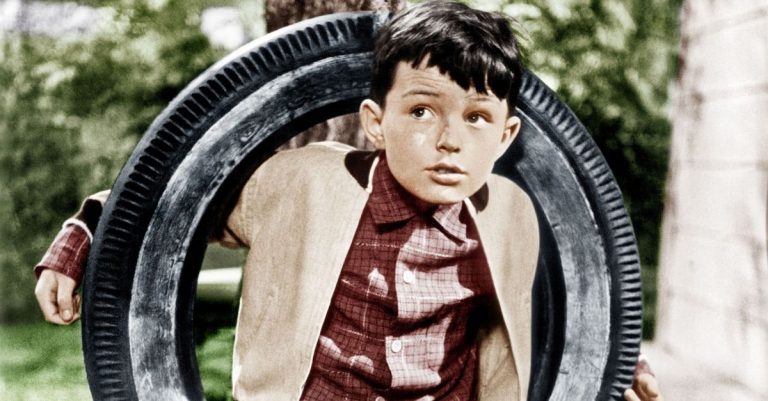 Before Jerry Mathers went on to become the Beaver in Leave it to Beaver, he made his television debut in a Halloween-themed episode in the early '50s. Some of the classic Halloween episodes and series from '50s past include The Honeymooners' "Halloween Party" (1953) and Lassie's "The Witch" (1955).
However, The Adventures of Ozzie and Harriet's episode "Halloween Party" probably comes in at the earliest air date in 1952. It was the fifth episode of the series and guess who appeared in it; that's right, our favorite Beaver.
Jerry Mathers' TV debut was in a '50s Halloween episode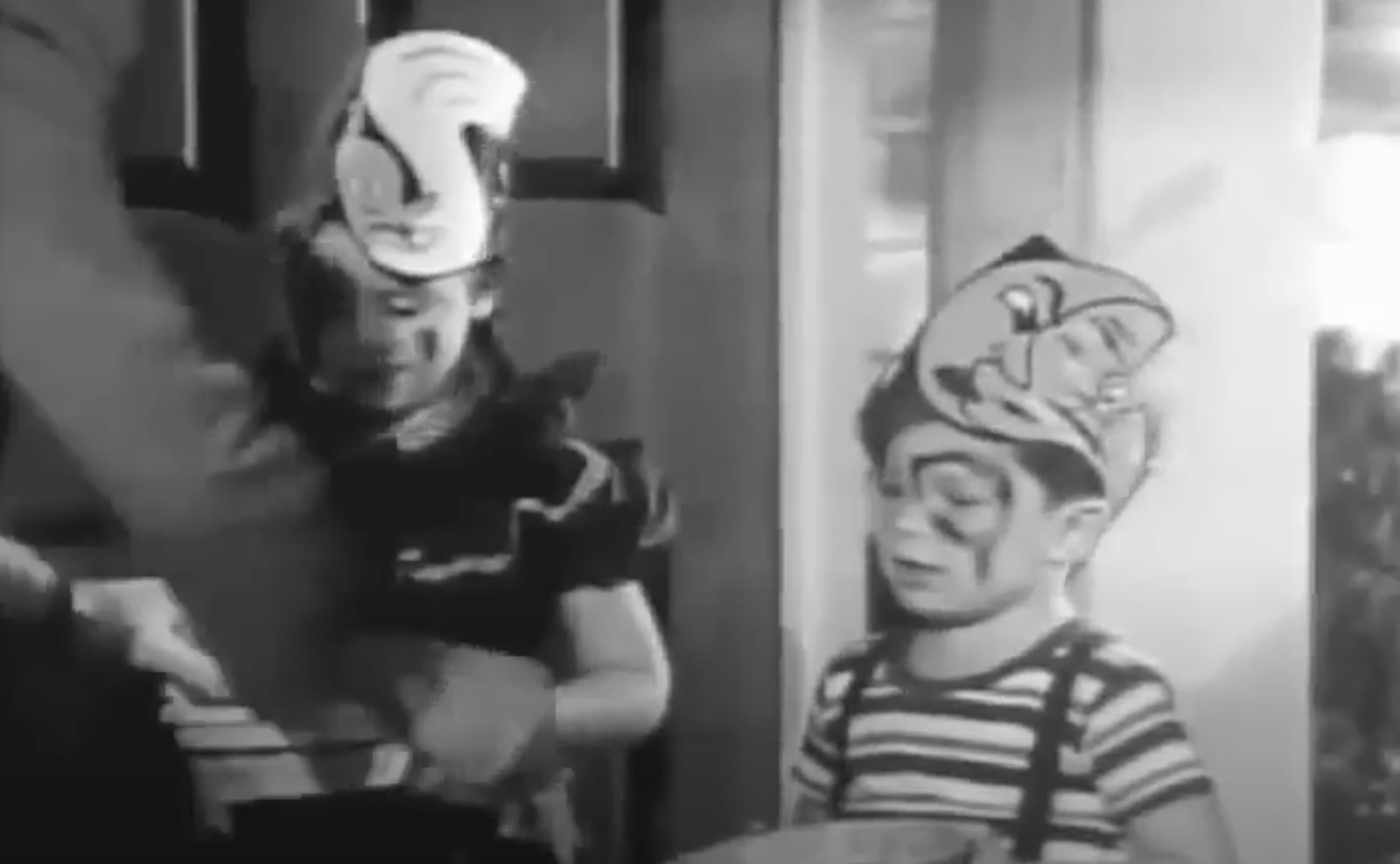 Of course, this was the first debut on TV for Mathers, who appears midway through the episode. "I think Halloween is mainly a night for kids," Ozzie says to his neighbor, Thorny. Midway through the story when the doorbell rings at the Nelson residence, a young girl and boy stand at the front door in masks, holding wicker baskets. "Trick or treat!" Mathers earns a few laughs as well as he yells, "Hey, wait for me!" when the girl he's with runs off with her candy.
RELATED: Whatever Happened To Jerry Mathers From 'Leave It To Beaver'?
The boy on the right is Mathers, the youngest kid on the show at the time. He was actually still a good five years away from becoming the Beaver at that point. Mathers even recalls the moment on his personal website with a story from his mother.
His mother remembers the day of filming the scene perfectly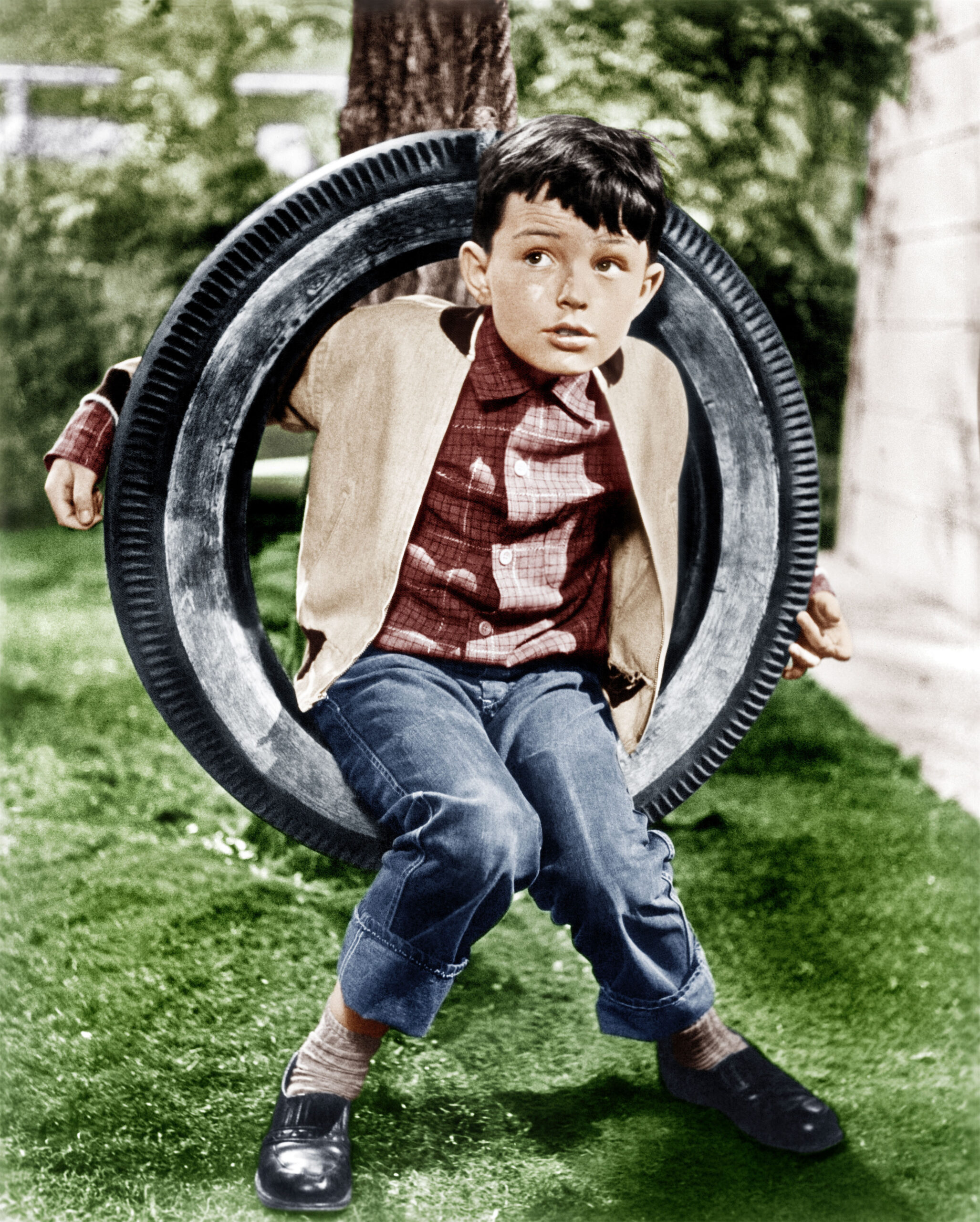 "Jerry had just begun modeling and doing some live TV… One day his agent called that he was to report for work at a location fairly close to our home the next morning," his mom remembers. "It was early October. I dressed him in his everyday clothes and trekked the short distance to catch the big red streetcar that ran along Santa Monica Blvd."
"An assistant director called the kids to the set. There was no script. Ozzie Nelson, the director, just told them to knock on the door, and when the door opened say trick or treat." Mrs. Mathers recalls that the scene took no more than 15 minutes to film.
"We boarded the streetcar for home, Jerry, a very happy little chappie, with his early start on Halloween trick or treat candy," she says.
Do you remember the episode?