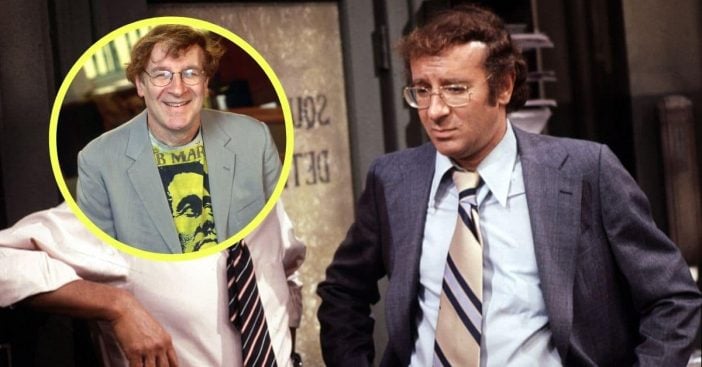 ABC's crime sitcom Barney Miller flourished thanks to its colorful band of characters. Without much set variety, the show's draw came first and foremost from the cast. Steve Landesberg played an excessively eloquent, informative but confusing Sgt. Arthur Dietrich. But what became of the actor after the successful show?
Steve Landesberg was born on November 23, 1936, to a hatter and grocery store owner. Before joining the Barney Miller squad, Landesberg could be seen on CBS through the situational comedy Paul Sand in Friends and Lovers. There, he was part of the main cast as Fred Meyerbach.
In and out of the squad room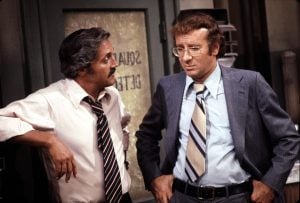 In 1975, Landesberg received one of his most famous roles, that of Sgt. Dietrich, which earned him three Emmy nominations. Just as Dietrich had an inexplicable knowledge of numerous surprising topics, Landesberg mastered multiple areas of entertainment. They include acting, comedy, and voice acting. In contrast to some cast members who came and left, Landesberg was in 124 out of 170 Barney Miller episodes from the series debut to its conclusion. That put him in the perfect place to join most of his castmates for the send-off party.
RELATED: 'Barney Miller' Cast, Then And Now 2020
According to The New York Times, Landesberg stuck to TV immediately after the end of Barney Miller. However, the genres flipped around quite a bit. For example, he was in The Golden Girls and Law and Order. In the former, he actually played a doctor, a position he'd have again for the Starz show Head Case. He also possessed a characteristic deep, dry tone that made him a great candidate for voice work too. In fact, in the mid-'80s, he became an active spokesman for Northwestern Bell's long-distance telephone services.
Is Steve Landesberg still alive?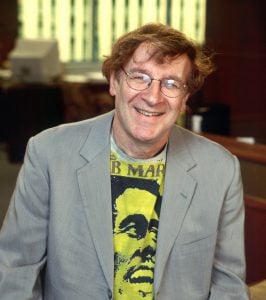 Landesberg found love in 1986 when he married Nancy Ross, and together they had a daughter, Elizabeth. From then on, many commercials and even kids' shows wanted to have his voice as part of their project. Landesberg apparently realized his universal popularity across generations and made an active choice to exacerbate that and to hide his own struggles in the industry. "He got kind of a late start in show business," his daughter admitted, which motivated him to compensate. Landesberg himself also explained that casting directors might not hire someone if they were older and still not established.
Sadly, Steve Landesberg passed away on December 20, 2010. His daughter Elizabeth informed outlets he died in Los Angeles at the age of 74 from colon cancer. For some time, his age came into question, mostly during his time alive, though. He never revealed his accurate age, whenever possible, the better to stay relevant with fans of any age. Elizabeth's statement after his death clarified the mystery at last. Unfortunately, other cast members have passed away as well, all leaving behind a memorable, beloved legacy.