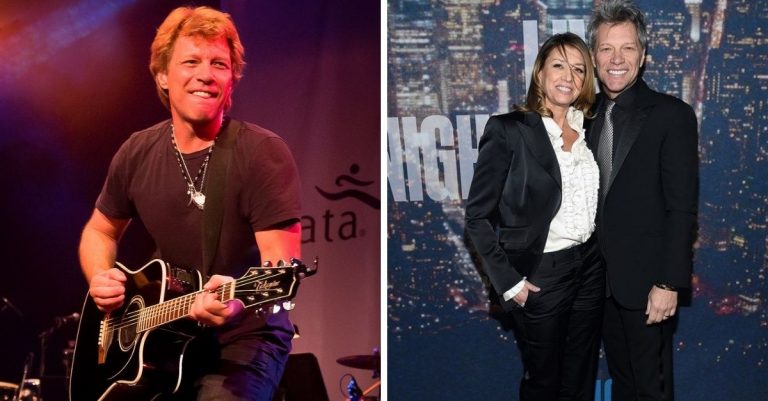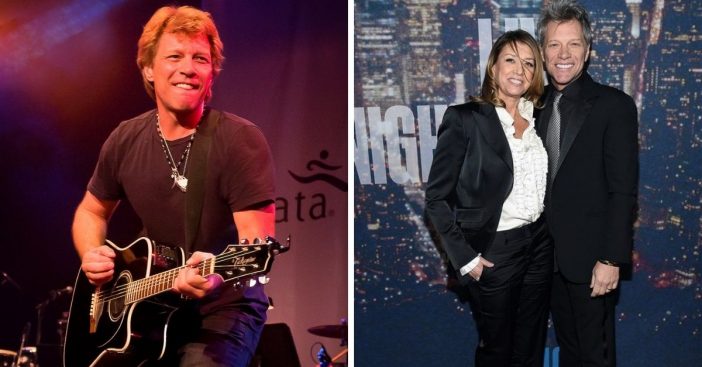 It's been decades since celebrity rockstar Jon Bon Jovi tied the knot with his high school sweetheart Dorothea Hurley. In 1989 the couple disappointed fangirls across the nation when they eloped to Las Vegas to be married. Even Jon's manager and record company were upset that he had taken himself off the market, heartthrob that he was. But none of that mattered.
Sometime during their relationship, the world began to accept the fact that Jon is the "poster boy for a long-married rock star." He and Dorothea still have a very strong relationship and have raised four children together. "I'll accept the mantle because I'm so happy," said Jon of his married rock star status. So what is the secret to Jon and Dorothea's long and happy relationship?
Mutual Respect
Jon recently gave People Magazine the answer. "Mutual respect," he told them, ″Having grown up together and grown together. And we really like each other. We want to hang out.″ Despite his celebrity status, Jon never let fame go to his head. He has an acute awareness of the disastrous consequences of being pulled into celebrity life.
RELATED: An Insider's Perspective On What The Jon Bon Jovi Cruise Was Really Like
"I don't have a mistress on the side or another family across town," Jon told Men's Health in 2010. "You're never going to read that story about me. I have no regard for that whole lifestyle." Dorothea also exemplifies respect for her husband. She has never tried to take the spotlight away from him, never seemed bothered by the adoring fans. "I usually stand on the side (during his concerts) and watch," Dorothea recently told People Magazine." Trust and respect for over thirty years have given the couple security in their relationship.
Philanthropy and Family
View this post on Instagram
Dorothea and Jon have also worked together to give back to their community. Dorothea proved instrumental in bringing one of Jon's visions to life, spearheading the Soul Kitchen concept as a part of Jon's charitable foundation, The JBJ Soul Foundation. The Soul Kitchen provides hot meals to those in need. There are no prices on the Soul Kitchen menu. Instead, patrons are encouraged to donate or volunteer what they can. Those in need can enjoy a hot meal even if they can't afford to pay. "My wife does all the work and I get all the credit," Jon joked to People.
Jon's close-knit family life also helped him to stay grounded and connected to his humble working-class New Jersey roots. There is a distinction between "Bon Jovi the rock star" and "Jon the husband and father." With his children, Jon can just be a dad. Jon and Dorothea are an inspirational couple, phenomenal parents, and a heartwarming love story we can all learn from.