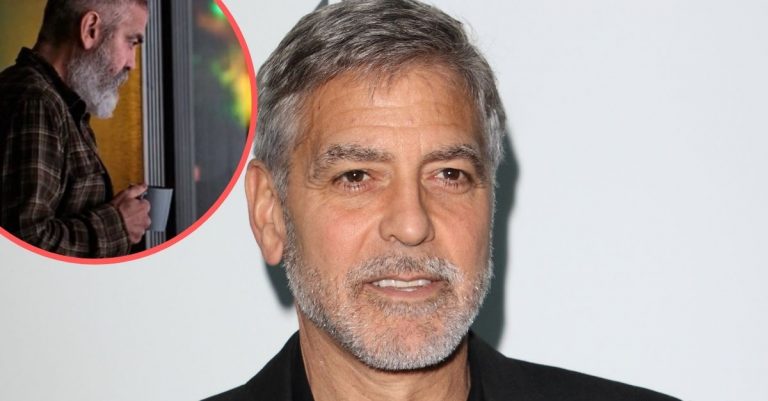 George Clooney is back! The famous actor has not been featured in a movie since 2016. He is set to direct and star in the upcoming Netflix film The Midnight Sky. The film is about a NASA crew that returns back to Earth after exploring a new moon of Jupiter. Instead of being welcomed back with open arms, they discover an apocalypse has happened. George plays one of the last people left on Earth.
For the film, George had to undergo a transformation to play his character. He said, "I'm not even 60 yet, but the character is 70. Unfortunately, I'm looking closer to that. I've always looked a little older, but now I really look like I am. I'd say I look like my father, but my father looks better than me." His character is also diagnosed with terminal cancer so he looks pretty rough.
George Clooney looks completely different in his new film
George continued, "I just took a shaver and shaved all my hair off. I tried to do it kind of badly so that it looked patchy. And I've got some pretty funky scars on my head in general. Since he is clearly dying of something that he has to have a transfusion for, which is usually some form of cancer, it was important to me to add some elements so that I didn't look like I look normally."
RELATED: Did You Know George Clooney Was On 'Golden Girls' Before He Was Famous?
The Midnight Sky is set to premiere on Netflix at the end of the year. While George has been out of Hollywood for a while, he has been spending a lot of time with his wife Amal and their two children. They share three-year-old twins, Alexander and Ella.