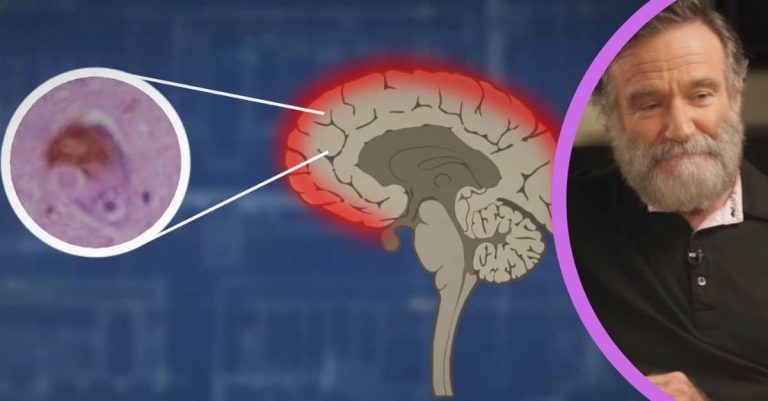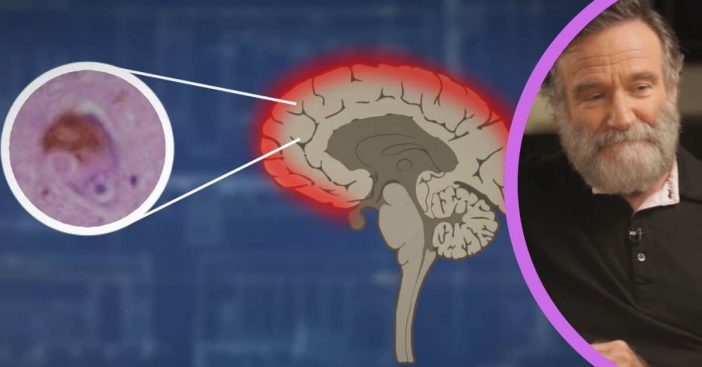 Lew body dementia has gotten heightened interest in the last few months and years. Part of this comes from a documentary, Robin's Wish. It aims to zero in on what really contributed to the death of Robin Williams. His widow, Susan Schneider Williams, provided a lot of insight at the end of the day. She wanted to set the record straight and shed light on Lewy body dementia as a culprit.
Ultimately, she considers this disease as the main contributor to Williams' passing. She even called it "the terrorist inside my husband's brain." But what is Lewy body dementia? And what did it do to the famous comedian?
What is Lewy body dementia?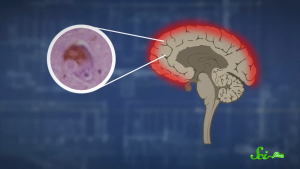 It makes sense to research this type of dementia. Mayo Clinic defines it as "the second most common type of progressive dementia after Alzheimer's disease dementia." In Alzheimer's, plaque can build up in the brain. This plaque is actually protein but it contributes to deteriorating mental capabilities. Similarly, with this disease Lewy bodies, which are protein deposits, build up on nerves. These nerves, in turn, reside along parts of the brain associated with memory and thinking.
RELATED: Ultrasound Treatment Shows Promising Results Against Alzheimer's
Symptoms can vary. Those with Lewy body dementia may exhibit symptoms similar to Parkinson's disease, hallucinations, different levels of awareness and attention, and depression. With depression also comes apathy and an absence of motivation. Though not a guarantee a person will develop Lewy bodies, men above 60 with a family history of Lewy body dementia are more likely to get the disease. Because its progressive, symptoms exist on a nuanced spectrum that can manifest in different ways.
Destruction from within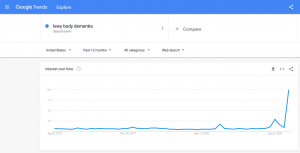 Late August and early September marked a major increase in searches related to Lewy body dementia. This directly corresponds to the release of Robin's Wish on September 1. At the end of the day, Williams' widow played a big role in shining light on the disease. Susan Schneider Williams emphasized the role of the disease. She even called it "the terrorist inside my husband's brain."
As a result, destruction came from within at a progressive rate. Because this form of dementia gets overlooked by Alzheimer's and Parkinson's, it often goes misdiagnosed. That left Williams experiencing a broad array of negative emotions and effects. All the while, Lewy body dementia currently has no cure.