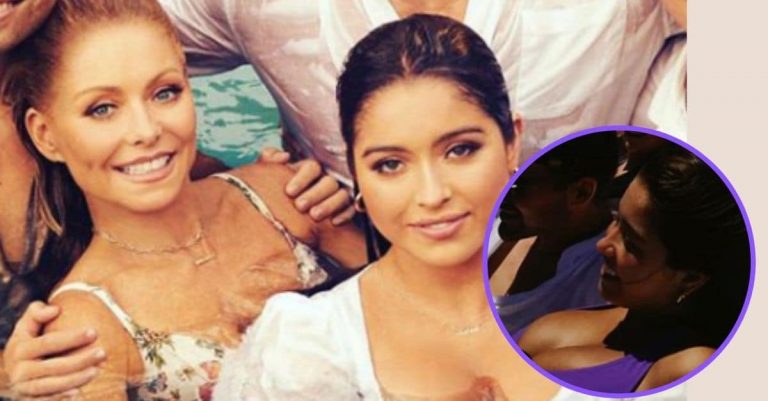 Kelly Ripa's 19-year-old daughter, Lola Consuelos, has shared some gorgeous bikini photos to her Instagram feed. The caption to the photos reads "All the throwbacks ," showcasing a bunch of photos taken over the summer. Many of them are of her with friends and others show off the gorgeous sunset from that time.
Her brother Joaquin even makes an appearance in one of her photos! Fans and followers were quick to notice that little tidbit as well. Use the arrow to scroll through all the photos that Lola posted.
Lola Consuelos shares some bikini photos and other fun, summer throwbacks
"You're perfect . And this pic of you and Joaquin is fabulous " one person shares in the comments section. Another says, "When I see these young people enjoying life, it brings hope to the future. The world needs more laughter, hope and love. These pictures are all love. Thank you for sharing."
RELATED: Kelly Ripa Shares The Only Thing Her 19-Year-Old Daughter Requested For Her Birthday
Someone even comments "Why u deleted all of ur post ." If you remember correctly, we reported on how one of Ripa's photos may have prompted her daughter, Lola, to delete her entire Instagram feed. Ripa posted a family photo of all of them together, clothed, and in the pool, which prompted some comments and questions from fans. While it was a gorgeous portrait, people still wanted to know why they were all fully clothed in the pool.
View this post on Instagram
News sources speculate that this caused the 19-year-old to delete her feed and escape from social media for a bit before posting her new summer throwbacks. Ripa and her husband, Mark Consuelos, have no problem being open books on social media. But when it comes to social media, Lola is more closed off and private. "Irrelevant people should stay out of our lives," Lola tells her mom during an interview with PEOPLE. Check out that moment in the video below!
View this post on Instagram