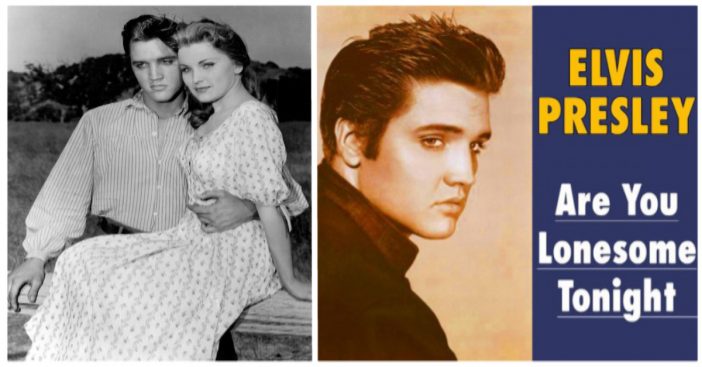 This song was written in 1926 by Tin Pan Alley songwriters Roy Turk and Lou Handman. It was a hit in 1927 for a number of artists including Vaughan Deleath (A female despite the name), Henry Burr and Gene Austin. In 1950 it was revived by the bandleader Blue Barron with his vocalist Bobby Beers, and Al Jolson cut a version in 1953. Elvis' manager Colonel Parker asked him to try the song because it was a favorite of Parker's wife, Marie.
Elvis did not believe he could do the song justice and asked for the tape to be thrown out. Steve Sholes, the RCA producer at the recording session, believed the recording would be a hit and directed its release.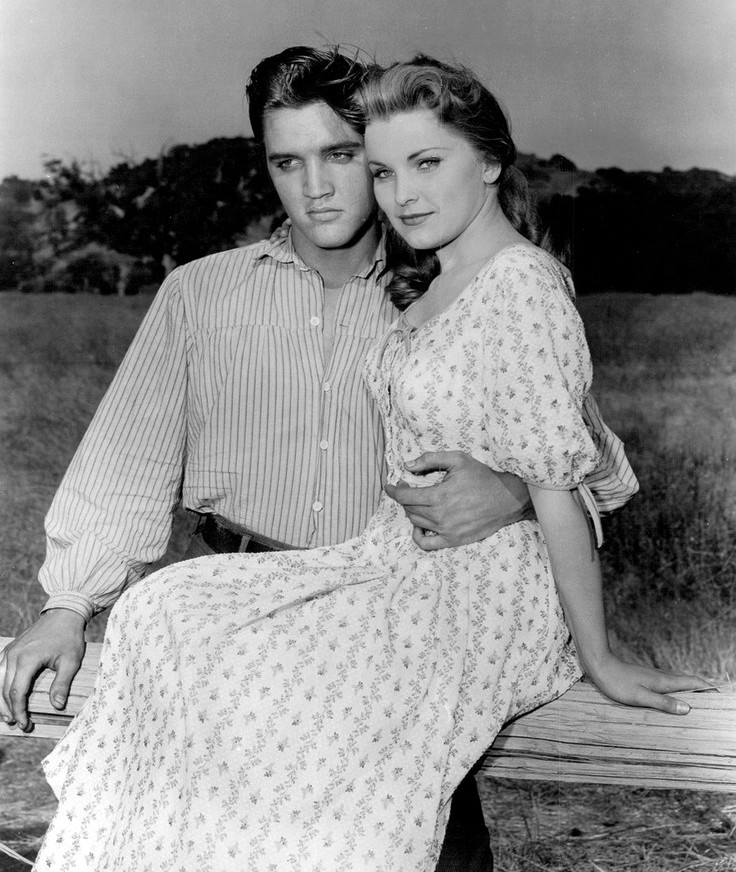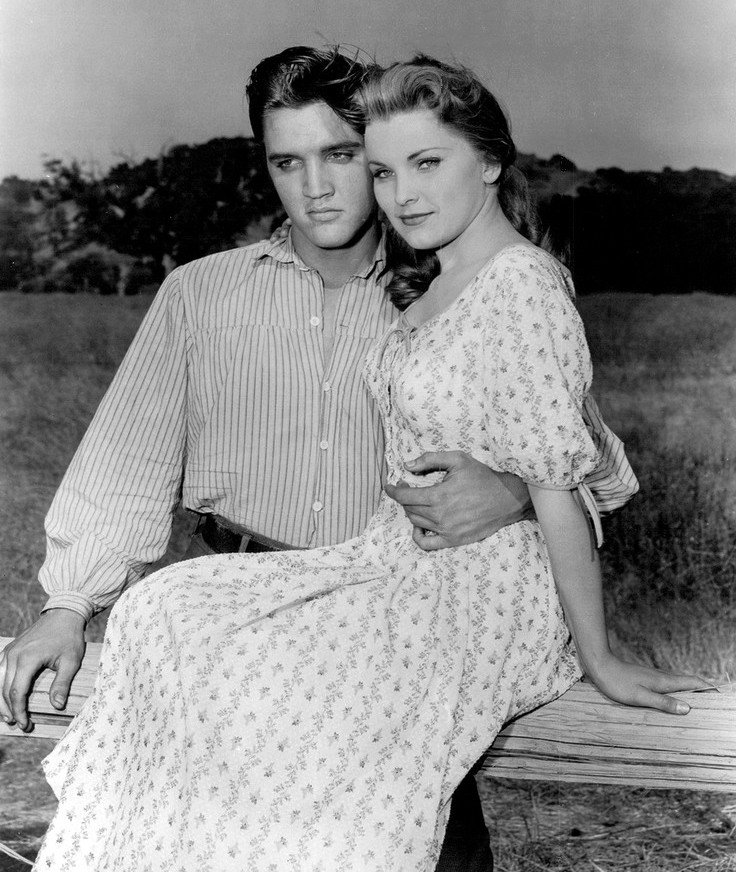 Elvis had the studio lights completely turned off while recording the song. As he finished, Elvis blundered into a chair, knocking it over, and the sound can be heard if you listen to the record on headphones.
(Source)
Lyrics to "Are You Lonesome Tonight?"
Are you lonesome tonight,
Do you miss me tonight?
Are you sorry we drifted apart?
Does your memory stray to a brighter sunny day
When I kissed you and called you sweetheart?
Do the chairs in your parlor seem empty and bare?
Do you gaze at your doorstep and picture me there?
Is your heart filled with pain, shall I come back again?
Tell me dear, are you lonesome tonight?
I wonder if you're lonesome tonight
You know someone said that the world's a stage
And each must play a part.
Fate had me playing in love you as my sweet heart.
Act one was when we met, I loved you at first glance
You read your line so cleverly and never missed a cue
Then came act two, you seemed to change and you acted strange
And why I'll never know.
Honey, you lied when you said you loved me
And I had no cause to doubt you.
But I'd rather go on hearing your lies
Than go on living without you.
Now the stage is bare and I'm standing there
With emptiness all around
And if you won't come back to me
Then make them bring the curtain down.
Is your heart filled with pain, shall I come back again?
Tell me dear, are you lonesome tonight?
Have you heard the version where Elvis busts out laughing and cannot continue? …

RELATED: 91-Year-Old Woman Proves She's Still Got It When Dancing To Elvis