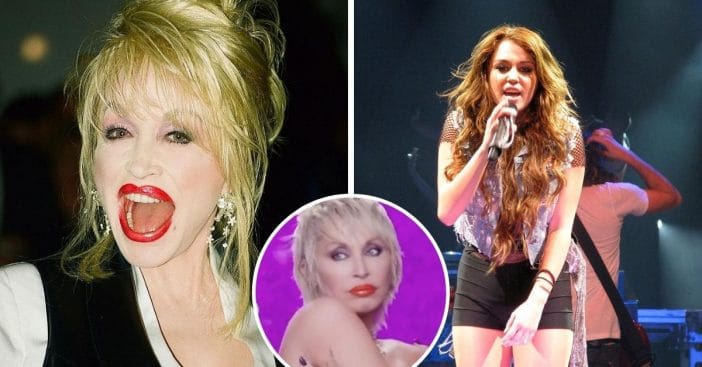 Miley Cyrus recently released a new song called "Midnight Sky" and a music video for the tune. To promote the new video, Miley shared a wild video of clips of the video. The difference is that she used the Reface App to put her godmother Dolly Parton's face on her body! It is pretty crazy looking.
Miley captioned the video, "When your godmother @dollyparton looks better in your own video than you do. #midnightsky on #reface ! 👄" Fans loved the hilarious mashup and even started making Reface photos of their own!
Miley Cyrus shared a video of herself with Dolly Parton's face
https://www.instagram.com/p/CEXGOOBp_ej/?utm_source=ig_embed
Fans then created a Reface of Miley Cyrus with the face as her father Billy Ray Cyrus. Miley retweeted it along with other videos featuring stars Katy Perry, Joan Jett, and Kristen Stewart. I can't get over how real some of these look!
RELATED: WATCH: Dolly Parton, Pentatonix, And Miley Cyrus Deliver Amazing Rendition Of 'Jolene'
@billyraycyrus was born to run #MidnightSky pic.twitter.com/xwxVKJoShr

— kevina (@SheIsCumming) August 26, 2020
The Reface App is a popular new app that allows you to swap faces with friends to celebrities.
Miley also performed her newest hit at the VMA Awards. What do you think of the incredible face swap? Have you ever tried this App? Watch the music video for "Midnight Sky" below: