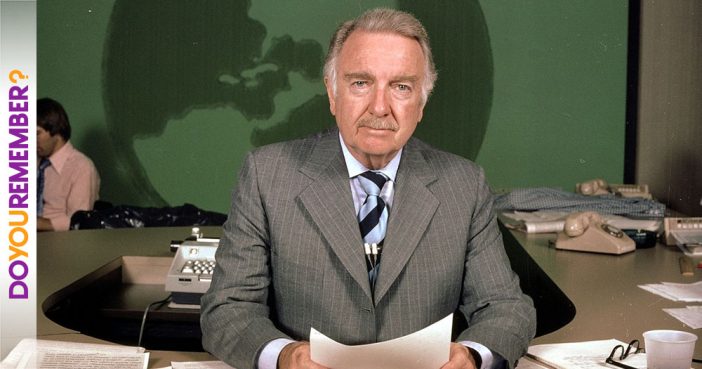 Before America turned to the Internet for breaking stories, they huddled around a television set to watch legendary journalist Walter Cronkite deliver the news. He got his start as a radio announcer for a small station in Oklahoma City, Oklahoma, before joining the United Press in 1937 and becoming one of the country's lead reporters during WWII. In 1950, Edward R. Murrow recruited the young journalist for CBS television news; he worked his way through the network until landing the anchorman position for the CBS Evening News in 1962, where he served until 1981. Here, to celebrate his birthday, DYR looks back on Cronkite's greatest moments, and his incomparable take on "the way it [was]."
Kennedy Assassination (1963)
Report From Vietnam (1968)
Cronkite closed most of his broadcasts with the date and the phrase, "That's the way it is," never—in the spirit of great objective journalism—giving the audience his personal commentary. However, on February 27th, 1968, during a CBS News Special Report, Cronkite's unfiltered editorial changed America's perception of the war.
Cronkite Announces President Richard Nixon's Resignation (1974)
John Lennon's Death (1980)
Walter Cronkite's Final Broadcast (1981)
Here, an abbreviated compilation of Cronkite's best moments on television.