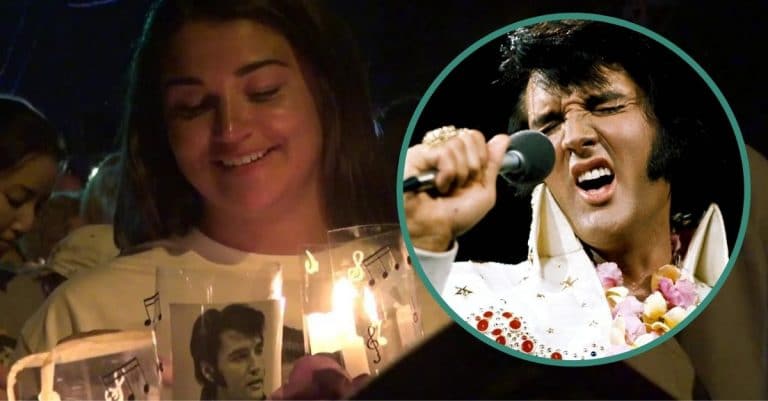 On this day (August 16th) in 1977, the world was shaken with the news that the King of Rock and Roll, Elvis Presley, had died. To commemorate his memory and legacy, over 700 fans young and old attended a candlelight vigil in Memphis, TN. Of course, the event has been undergoing changes this year due to the ongoing pandemic.
A kind of vigil like this actually happens every year in mid-August. Fans from all over congregate to Tennessee for a vigil honoring the King himself. Many of them make their way to the Graceland tourist attraction to remember the late singer on the anniversary of his death. Fans often carry candles and walk past his grave at the mansion where he died.
Over 700 fans will attend the vigil for Elvis Presley on the anniversary of his death
In light of the pandemic, Graceland made sure to enforce social distancing and other safety precautions during the vigil. Graceland reserved a total of 720 spots for the ceremony, confirms Alicia Dean, marketing, promotions, and events specialist at Graceland.
RELATED: An Elvis Impersonator Sang For Over 50 Hours To Break Guinness World Record
The event is also available to live stream on Graceland's website for those who want to see how the ceremony went! The vigil is only one part of 'Elvis Week', which begins August 8th. Some in-person, prerecorded events are being offered, but due to the pandemic, many of the potentially high-risk events have been canceled. These include signings, meet-and-greets, and more. Check out some footage below from the vigil that took place last year in 2019.