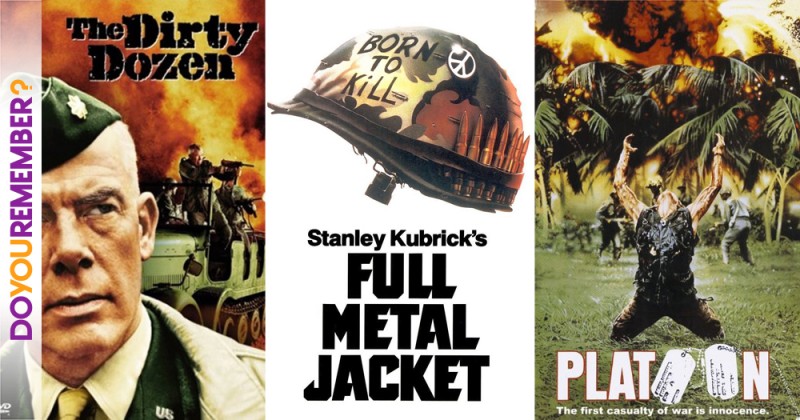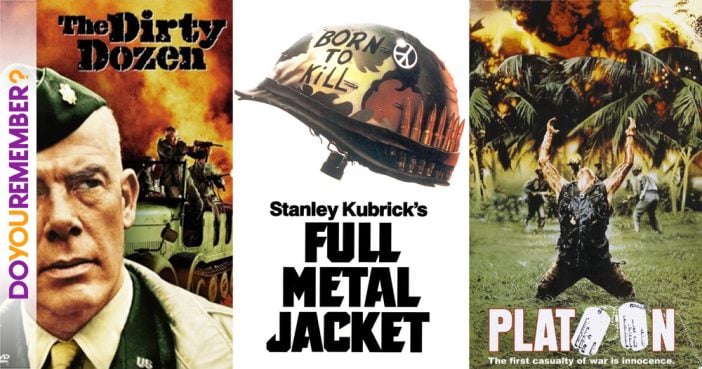 While some war movies were funny, some annoying, and most just god awful, we ignored the other side of the coin. Here are the 6 favorite war movies ever made.
If we forget your favorite, let us know in the comments!
The Dirty Dozen (1967)
Twelve of military prisoners are recruited by an army major for mission that will send them behind enemy lines to kill a number of high ranking Nazi officers. Charles Bronson, Telly Savalas and Jim Brown play a few of the the tough-as-nails soldiers in the unit, which was helmed by Lee Marvin.
The Best WAR MOVIES Ever Made…
Apocalypse Now (1979)
Marlon Brando's performance as Green Beret Colonel Walter Kurtz set the standard for military commanders gone rogue in this Francis Ford Coppola Vietnam War epic. Martin Sheen plays the U.S. Army captain who is given the arduous task of eliminating Kurtz only to end up as his prisoner.
Platoon (1986)
Oliver Stone's masterpiece featured an outstanding cast including William Defoe, Johnny Depp, Keith David, Charlie Sheen and Tom Berenger. Sheen was solid as the Chris Taylor, a young, naive soldier in Vietnam who finds himself torn between morality and his need to survive.
Good Morning, Vietnam (1987)
Robin Williams is arguably at his best in the Vietnam war comedy about an irreverent radio DJ stationed in Saigon. Radio funny man Adrian Cronauer (Robin Williams) is sent to Vietnam to bring a little comedy back into the lives of the soldiers. After setting up shop, Cronauer delights the G.I.s but shocks his superior officer, Sergeant Major Dickerson (J.T. Walsh), with his irreverent take on the war.
Full Metal Jacket (1987)
Stanley Kubrick's unnerving contribution to Vietnam war movies will gouge out your eyes and skull-fuck you (to quote a line). The first half of this opus, set at the Marines' Parris Island training facility, is widely lauded: Drill instructor R. Lee Ermey spouts every imaginable expletive (plus some new ones) while putting a group of new recruits through their paces. Yet the less-discussed second half—which follows Matthew Modine's Pvt. "Joker" and his fellow soldiers through the Tet Offensiv is a necessary complement. This is where we see the end result of turning men into killing machines, and it's like gazing into the abyss
Glory (1989)
This Civil War era tale of a battalion of volunteer African American Union soldiers was brilliantly directed, and casted. There were outstanding performances by Matthew Broderick and Morgan Freeman, but Denzel Washington's star shined brightest. He eventually earned the Academy Award for Best Supporting Actor.
Saving Private Ryan (1998)
Steven Spielberg's WWII drama tells the story of a battalion of U.S. soldiers who embark on a dangerous mission to find a soldier. The MIA private is the lone remaining survivor among four brothers who enlisted. Tom Hanks, Tom Sizemore, Edward Burns and Vin Diesel are among the search party, with Matt Damon playing the title character.