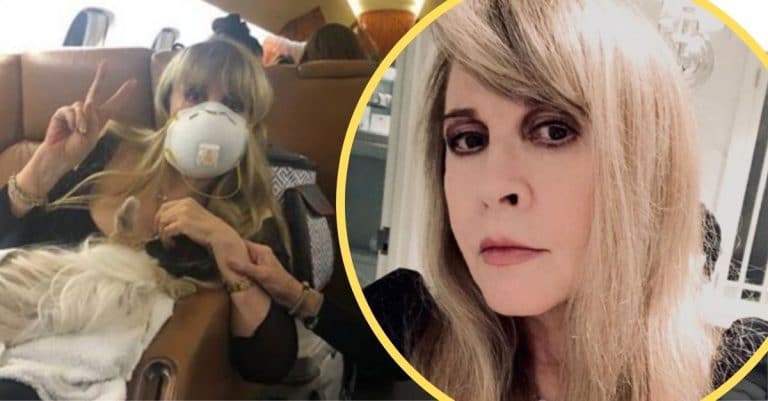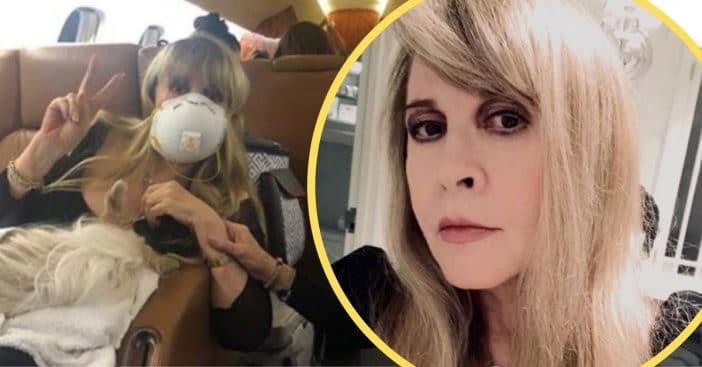 Stevie Nicks is asking everyone to join in on wearing masks when out in public to help fight the coronavirus. She shares on her social media that she's been actively listening to The Rolling Stones and Crosby, Stills & Nash in "a magical place." She says other people can achieve the same serenity by putting in the effort to combat the coronavirus.
"If everyone could just wear a mask and stay in as much as possible — you might be able to find this magical place I have found, in the early morning when everyone sleeps," she writes. She then asks readers to make it their life's mission to prevent the virus from spreading to keep others safe. "Because then, you will be too late. Your life will be forever changed."
Stevie Nicks has a message for everyone about wearing masks
https://www.instagram.com/p/CDPYIy4Dibv/
She continues in her post, "In order for us all to get back to our former lives, we must all change into spiritual warriors — we must make it our mission to fight this virus; otherwise there is nothing left." Joining the rest of the music industry currently, Nicks is unable to perform due to the ongoing pandemic. "I want to go back on the road. I want to sing for you again," she writes. "I want to put on those high black suede platform boots and dance for you again. I want you to forget the world and sing with me."
RELATED:
Stevie Nicks Has This One Regret About Fleetwood Mac Founder Peter Green
"Please don't give up on humanity."
https://www.instagram.com/p/BvX0FbtDXty/
"Please don't give up on humanity and let this virus win this war. It's up to us now, because nobody is helping us. Nobody is coming to our rescue. No one." Nicks joins a bunch of other celebrities who have been pushing for the people of the world to wear a mask. The coronavirus continues to rage on across the globe.
https://www.instagram.com/p/BqacZwkjLZP/
RELATED: 1976: How Stevie Nicks Made "Rhiannon" Fleetwood Mac's Most Celebrated Performance