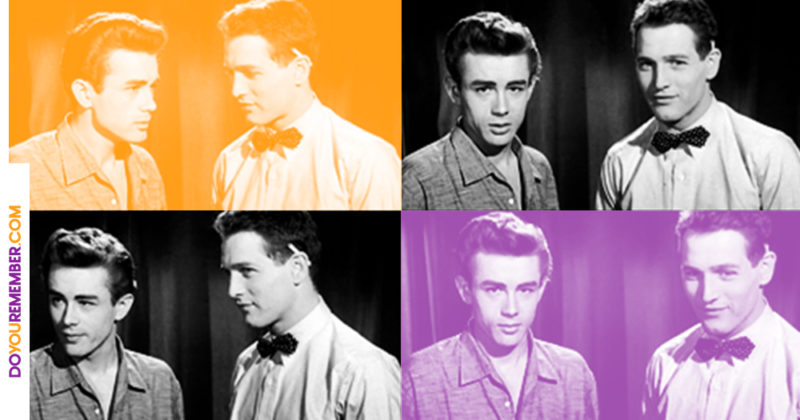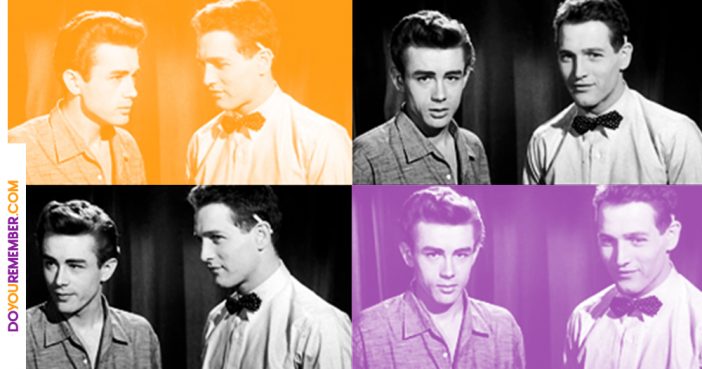 It seems that some of our staffers at DYR have had some recent luck in finding some amazing, rare footage of a few Hollywood screen tests. This one shows a memorable encounter between two of the hottest young stars of the 1950s: James Dean and Paul Newman reading for East Of Eden. Though Newman didn't get the part (he scored his first hit with 1956's Somebody Up There Likes Me, Dean did, appearing opposite Julie Harris and Raymond Massey in his screen debut. He died one month before his next film, 'Rebel Without A Cause', was released. Meanwhile, the part of Dean's brother in 'East of Eden' was ultimately portrayed by Richard Davalos, but imagine the cinema history that would have been created if these two had ever appeared together on the big screen.
Check out the Rare Footage Below
Aired the 13th of December 1950, this is the first tv appearance and the first paid job of a young James Dean. Jimmy is the guy who puts the money into the piano/jukebox.