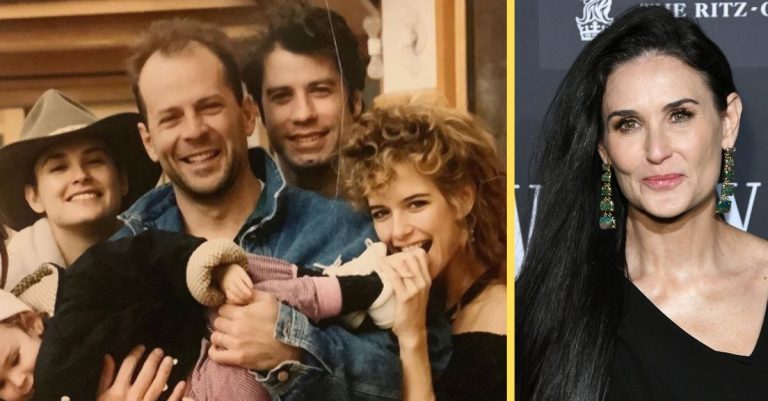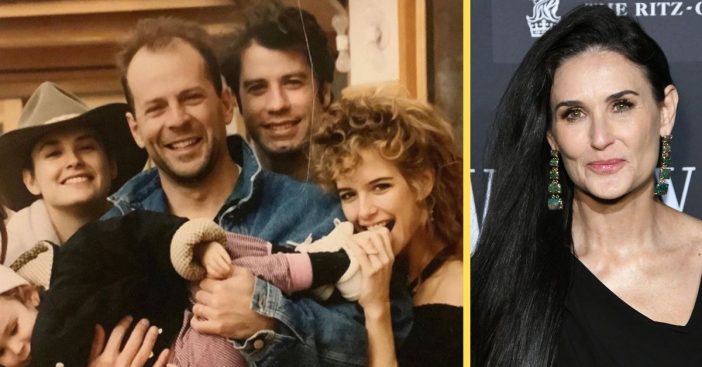 As many know, actress Kelly Preston passed away this past weekend after a battle with breast cancer. Many celebrities have been speaking out with their condolences and sympathies towards John Travolta and his family during this difficult time. Demi Moore is one of them, who posted an old photo featuring Travolta and her ex, Bruce Willis.
The photo shows Willis holding up a child while Preston jokingly bites into her foot. Moore and Travolta are smiling in the picture. "The world has lost one of the most beautiful, kind, generous, tender-loving souls that has graced this earth. Rest easy @therealkellypreston, we will miss you 💔" the caption says.
Demi Moore posts a throwback photo to remember friend, Kelly Preston
https://www.instagram.com/p/CCme-O_nrm7/?utm_source=ig_embed
Preston is survived by her husband since 1991, Travolta, and their kids, Ella, 20, and Benjamin, 9. The couple also had a son, Jett, who sadly died back in 2009. "It is with a very heavy heart that I inform you that my beautiful wife Kelly has lost her two-year battle with breast cancer. She fought a courageous fight with the love and support of so many," Travolta posted on Instagram this past weekend. "Kelly's love and life will always be remembered."
RELATED: Kelly Preston's Last Instagram Post Honored John Travolta For Father's Day
Many other celebrities have reached out including Olivia Newton-John, Tim Allen, Rita Wilson, Maria Shriver, Daniel Dae Kim, Cameron Crowe, and many more. "I will be taking some time to be there for my children who have lost their mother, so forgive me in advance if you don't hear from us for a while.  But please know that I will feel your outpouring of love in the weeks and months ahead as we heal," Travolta ends his post for his late wife. What a beautiful way for Demi Moore to remember her longtime friend, Kelly Preston. Prayers and love for the family.