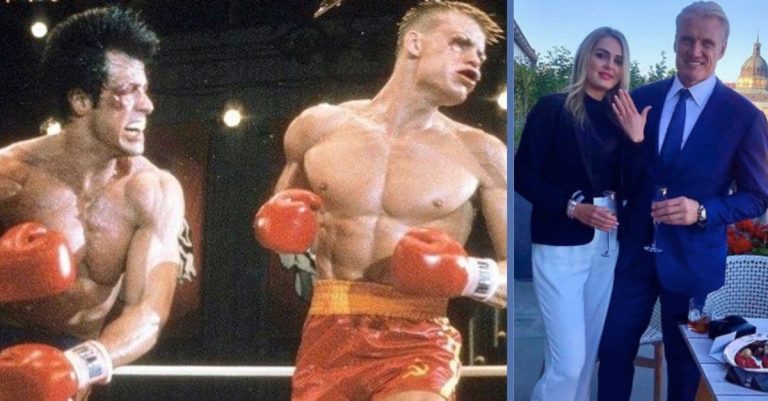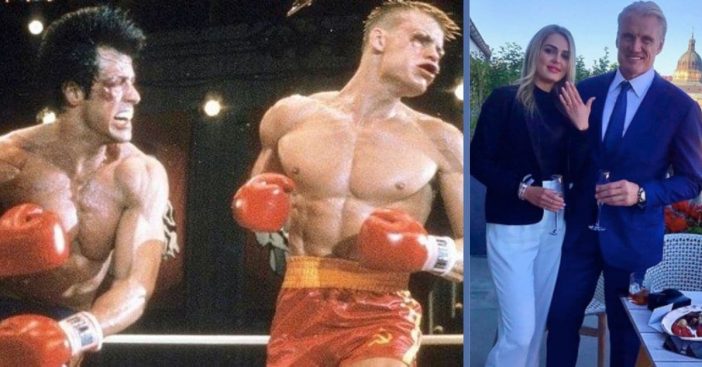 Sylvester Stallone was one of the first people to extend a 'congratulations' to friend Dolph Lundgren. He recently proposed to his young personal trainer girlfriend, Emma, who is thought to be in her 20s. Lundgren is 62 years old. The couple first went public with their romance back in January 2020.
Lundgren posted a photo of the two shortly after he proposed and she said 'yes!' Stallone commented, "Congratulations my good friend. You're the best." Emma made sure to show off her new pink diamond ring in the photo while the two made a toast to their engagement.
Sylvester Stallone congratulates his friend and former castmate Dolph Lundgren on his engagement
https://www.instagram.com/p/CBgn60PhCsq/
The Aquaman star captioned the photo, "Something very special happened here in Sweden. D❤️E." The couple live together in Los Angeles and have since returned, where they were pictured having lunch together in West Hollywood. Lundgren first rose to fame with the film Rocky IV alongside Stallone, playing the role of Ivan Drago.
RELATED: Sylvester Stallone Says 'Rocky IV' Fight Between Drago And Rocky Is "Best Ever"
Lundgren originally dated Grace Jone in the 1980s but then went on to marry jewelry designer Anette Qviberg in 1994. The couple welcomed two daughters, Ida Sigrid Lundgren and Greta Eveline Lundgren. He and Anette later divorced following their home being broken into back in 2009.