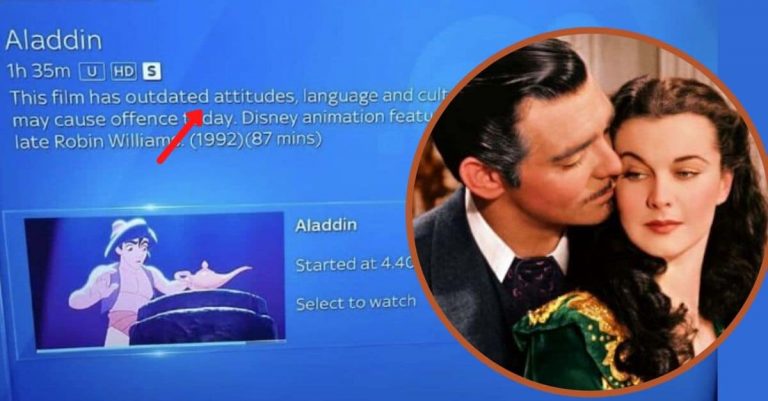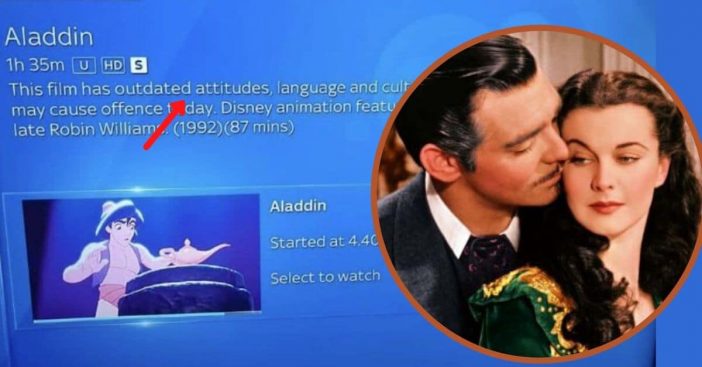 In the midst of protests against racial inequality, there are a lot of changes going on. Statues of Confederate leaders are being taken down. Films are being removed from streaming services. Some products like Aunt Jemima and Uncle Ben's are getting name changes as well. This is due to the insensitive nature of the name origin.
Recently, a UK-based streaming service called Sky has decided to place 'outdated attitude' warnings on their films. This warns the viewer that they may be viewing insensitive content before watching.
'Outdated attitudes' warnings on several beloved and timeless films
"This film has outdated attitudes, language and cultural depictions which may cause offence today." This is a sample of the warning that viewers could come across for some films. This includes The Jungle Book, Aladdin, and more. Even the recent 2019 live-action Aladdin has a warning featured in the description.
RELATED: Streaming Feature For 'Dukes Of Hazzard' Uncertain Following Confederate Symbol Controversy
"Sky is committed to supporting anti-racism and improving diversity and inclusion both on and off screen," a spokesperson from Sky tells Variety. "We constantly review all content on Sky's owned channels and will take action where necessary including adding additional information for our customer to allow them to make an informed decision when deciding what films and TV shows to watch."
We could see many more streaming services follow suit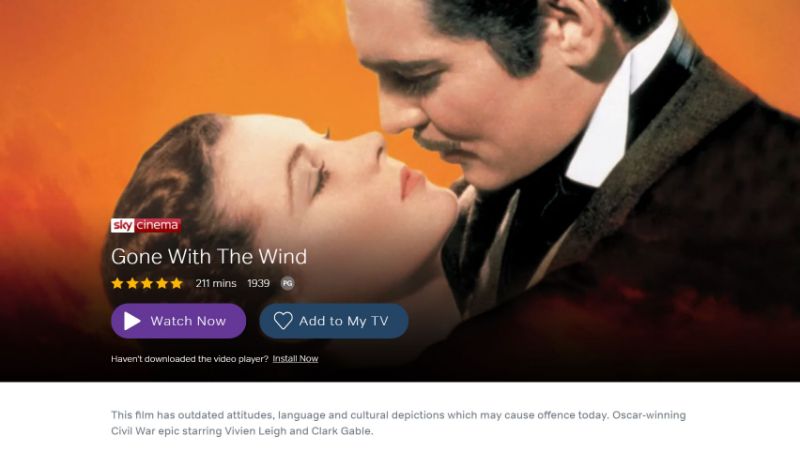 The streaming service Disney+ has already done this on a slew of their films as well. With the change of pace that many streaming services are taking, could we potentially see this happen with Hulu or Netflix? HBO Max started the trend with removing the classic film Gone With the Wind from their service. Hulu and Netflix are the two top streaming platforms. As a result, we could very well see this trend continue in the near future.
The Sky streaming platform has committed 10 million British pounds ($12 million) in support of anti-racism and inclusion efforts in their company.