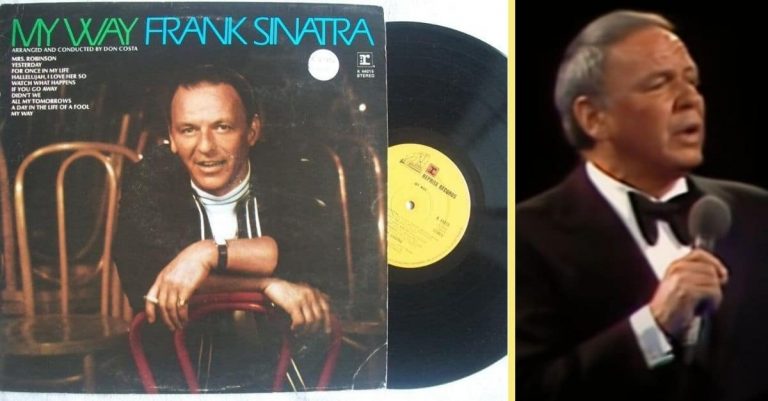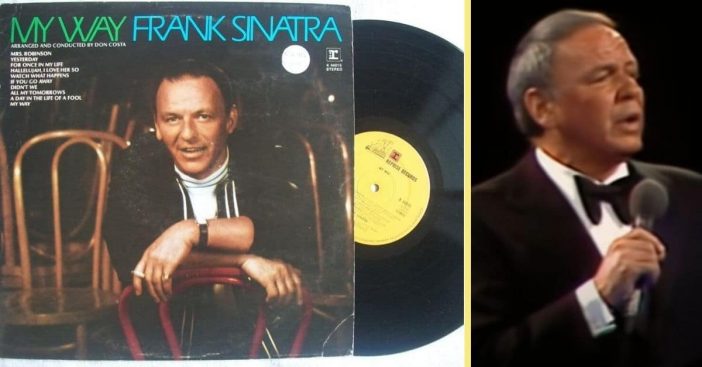 A video of Frank Sinatra performing live at Madison Square Garden back in 1974 still gives us chills today. Specifically, his performance of his classic song "My Way." What's even more iconic is that Sinatra starts off the song by saying, "We will now do the National Anthem," he follows up with, "but you needn't rise." He smiles as the song begins and the audience already knows what song it is, erupting in applause.
"And now the end is near, And so I face the final curtain, My friend, I'll say it clear I'll state my case of which I'm certain. I've lived a life that's full, I've traveled each and every highway. And more, much more than this, I did it my way."
"I did it My Way…"
Fans have been sharing their personal life experiences connected to this song. "This song was played as I carried my father out at his funeral service. Six years later it still brings me to tears. Miss you always Dad," one person says. Another writes, "My grandpa died listening to this song, and he did it in peace. Thank you!"
RELATED: This Is The 'Sgt. Pepper' Song That Paul McCartney Actually Wrote For Frank Sinatra
The song is often looked at as a piece of reflection and looking back on one's life. It's safe to say that perhaps Sinatra was doing the same in this performance. The iconic song was a huge hit for not only Sinatra, but also Jocelyne, Elvis Presley, and Sid Vicious. However, it was Sinatra's version that would spend 75 weeks in the UK Top 40. This is a record that still stands today.
It's no shocker that when Sinatra ends the song, the roar of applause is enough to send shivers down anyone's spine. It shows just how captivating Sinatra was not only as a performer but as a person who lived a full and successful life.
Find out a little more about the extensive love life of Sinatra:
For more of these throwback videos, check out our YouTube Channel!