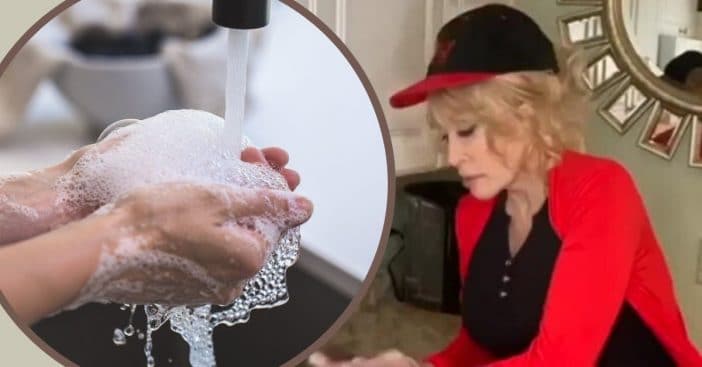 Celebrities have been doing as much as they can to provide some quality entertainment for all of us at home. Some of them have even been doing everything they can to extend their advice and feedback on how to properly combat the coronavirus. Dolly Parton is one of them as she has remixed her hit song "Jolene" while washing her hands! It has officially joined the list of songs that you can see more washing your hands to ensure that they are thoroughly cleaned.
"Well hey there! I'm in here in my bubble making bubbles, washing my hands," Dolly says in a circulating video. "You know you gotta wash them for at least 20 seconds." Dolly also says that you can now send the remixed version of herself to be exact same tune. So, those who are familiar with this song don't need to change much except the words!
Sing this new version of "Jolene" while washing your hands!
The lyrics go as follows: "Jolene Jolene Jolene Jolene, I'm begging of you, please don't touch my man… Jolene, Jolene, Jolene Jolene. If you touch him, please go wash your hands."
RELATED: Teacher's 'Bread Trick' Goes Viral And We Are Washing Our Hands Stat
As Dolly sings the new version of her song in the video, she could not help but laugh along. It is definitely a funny tune to sing while you are washing your hands to ensure optimal cleanliness! As previously mentioned, Dolly is not the only artist who is providing entertainment for all of us at home. Musician Neil Diamond even remade a version of "Sweet Caroline" about washing your hands, so we have a lot of options to choose from!
Watch the whole video below to see Dolly Parton wash her hands to "Jolene" and see if this hand-washing tune is for you!
We can't let you leave without a little more Dolly…
And one more, by herself this time.