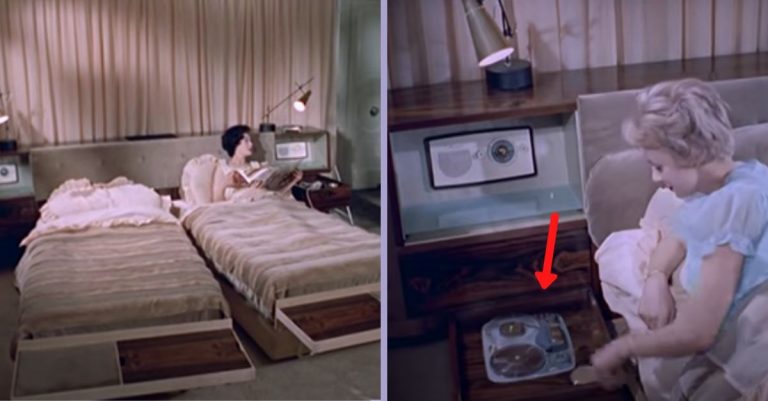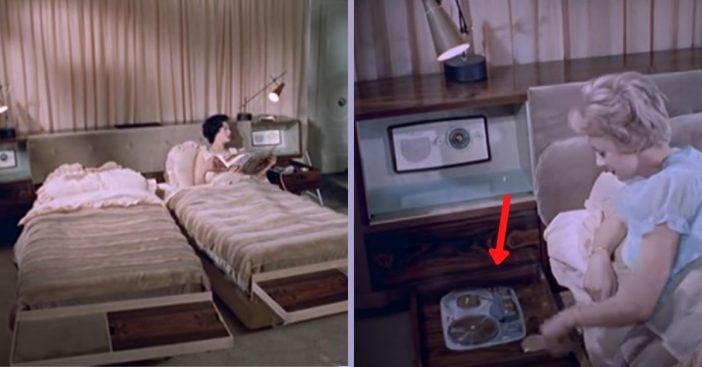 It may seem like we're live in a utopia of the digital age. Technology has come so far that we have phones that function as mini computers. We even have cars they drive themselves. Additionally, we have TVs that can connect to our laptops and to the Internet! It was considered stuff that was not even a possibility back in the '50s. Yet, this 1950s bed may have played a role in the digital revolution.
This 1959 company was ahead of their time with this futuristic, luxurious bed. Some of the features included in this bed were a small kitchenette inside a drawer, built-in telephones, and a lighting control panel.
This 1950s bed is advanced for its time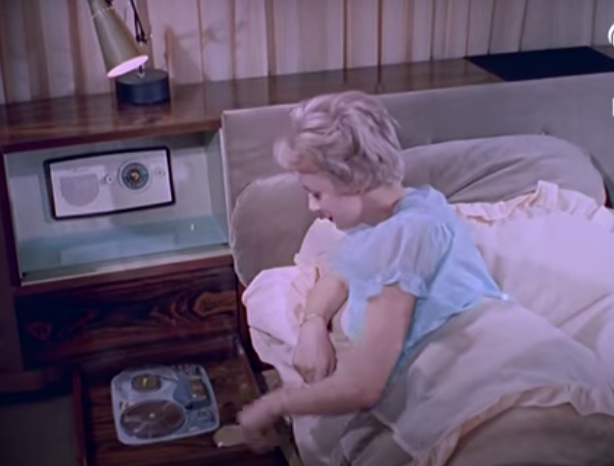 The bedside features were considered a luxury back in the day, complete with a control panel for turning off lights and even a massager. Another knob closes the curtains when you're ready to call it a night and a remote control helps position your bed the way you want. A lot of these features, such as controlling the position of your bed, is a very common feature in some high-tech bed companies today. To learn that this was even a possibility back in 1959 is incredible!
RELATED: 1970s House Of The Future Had 'Smart' Features We're Only Just Getting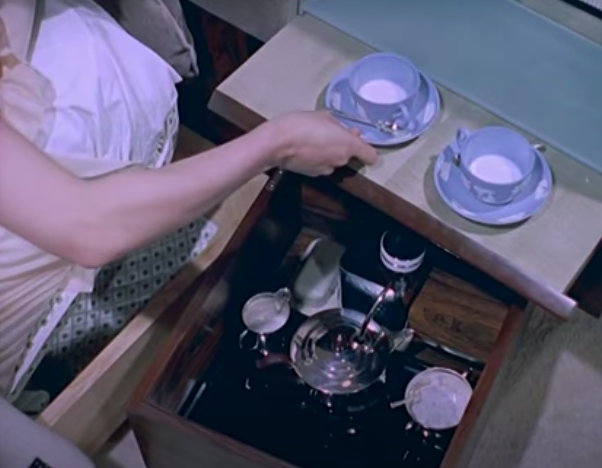 This bed was from the company British Pathé and went for £2,500 at the time. This equates to $3,194.16 USD. Very expensive for a bed back then! It makes sense for such cutting edge features included with this bed. These days, many beds come with the option for different positions, heating, cooling, firming/less firming, etc. Sleep Number is one of the many companies that distribute these kinds of beds, now known as "Smart Beds." Smart Beds join the ever-evolving Smart technology in the world today like Smartphones, Smart Homes, and Smart TVs.