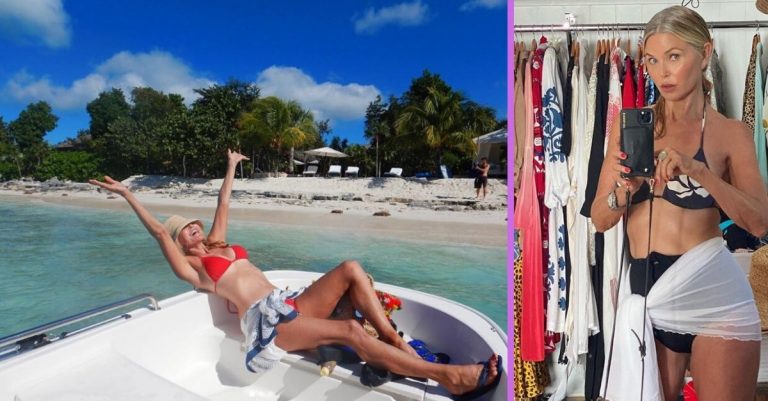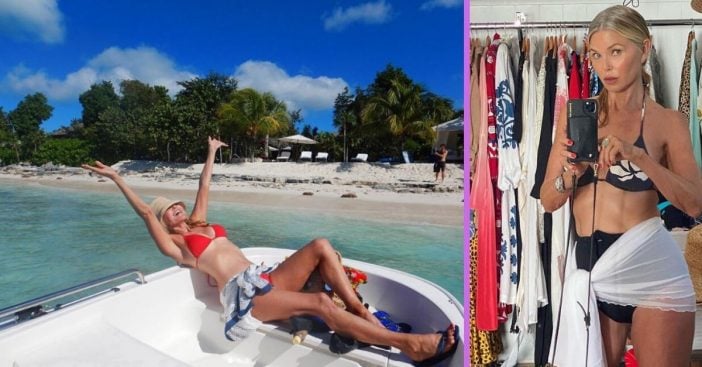 Christie Brinkley is the latest celebrity to embrace gray hair. She recently posted a selfie where she is wearing a bikini and looks fabulous! Not only that, you can see that her roots are definitely gray. In the comments, her daughter Sailor calls her mom a "silver FOX."
Christie captioned the photo, "I was scheduled for color before I left NYC 3 weeks ago but decided I would go easy on my hair and just do it when I got home … as a result, I have gone back to my roots …and boy was I was ever surprised to see my "nature's highlights" are more silver than gold! Sooo what do you think? Embrace the silver? or go for the gold?"
Christie Brinkley is embracing her gray hair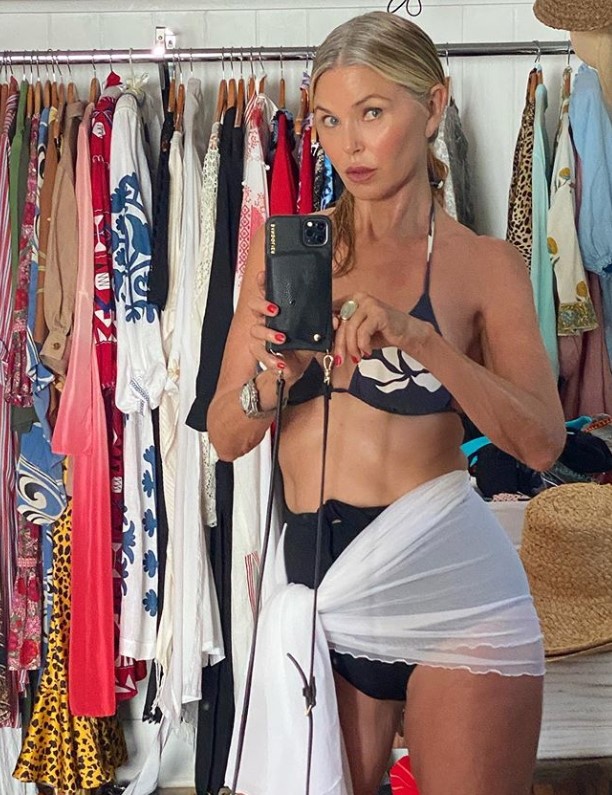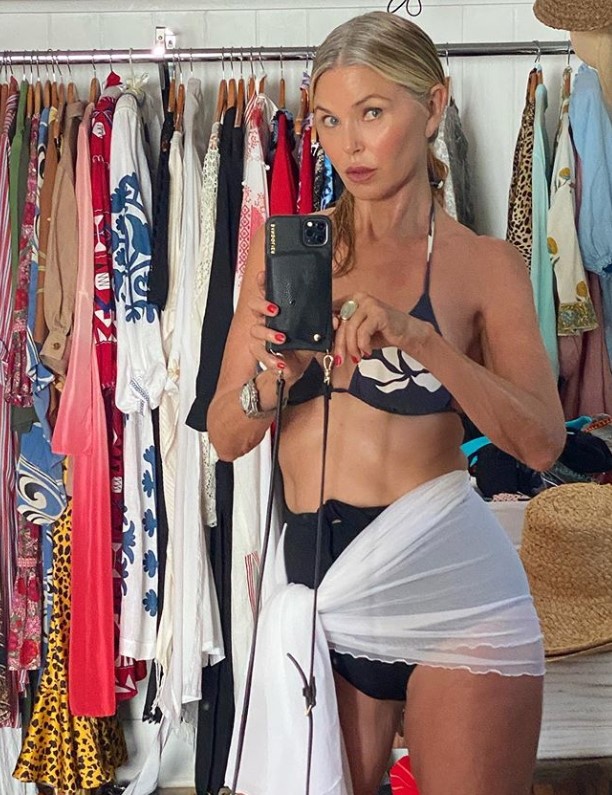 She continues, "I have to decide because Wednesday I'll be on @qvc with my @bellissimaprosecco and I'm excited to say I'm bringing all 3 of my delicious wines to you plus my #bambinis and #goldensippers All at special prices."
RELATED: Stunning Christie Brinkley Drives Red Ferrari One More Time, 'National Lampoon's Vacation' Callback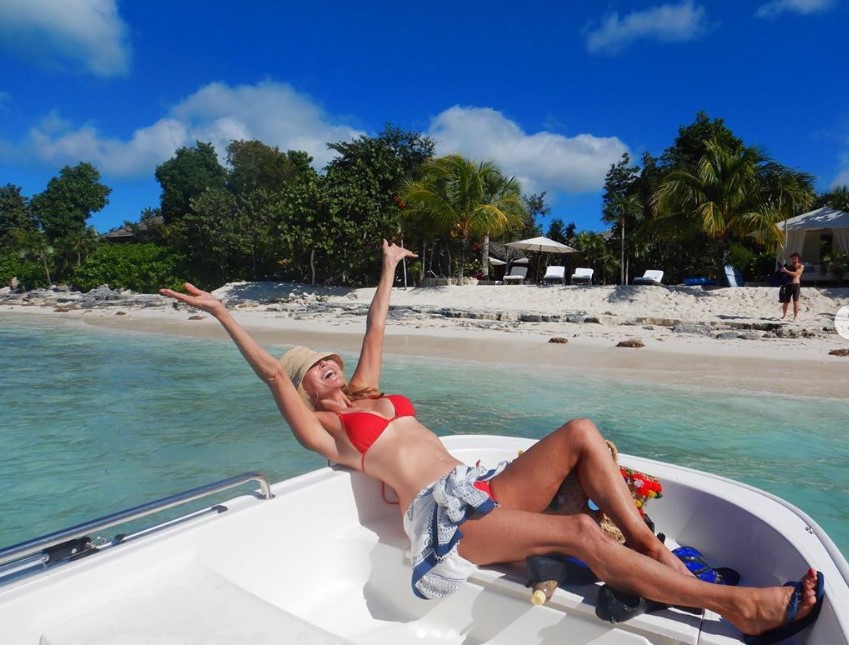 She is referring to her company Bellissima Prosecco & Sparkling Wines, which are made with organic grapes and certified vegan. Learn more in the video below!
Christie has recently been in Turks and Caicos with her daughter Sailor and friends. She shared a few photos of the vacation, including a snorkeling trip.
What do you think? Should Christie dye her hair again or keep her natural gray color? She looks beautiful either way!