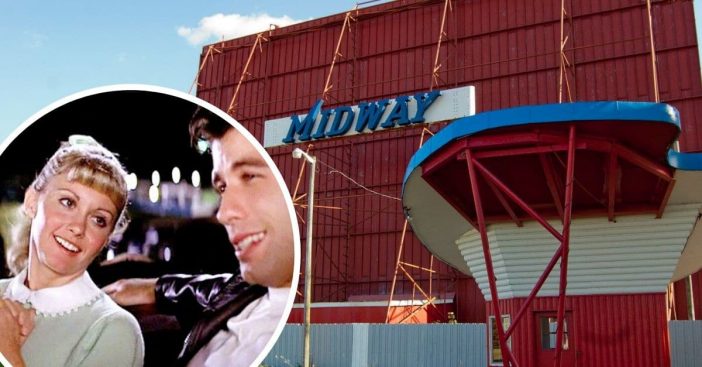 A drive-in movie theater in Midway, Illinois recently sold out on its first night back open during the coronavirus pandemic. The theater has been open for 70 years! The owners said they were surprised to see it sold out with nostalgic showings like Grease and Ferris Bueller's Day Off. Perhaps we could all use a good dose of nostalgia right now!
Some of the attendees noted that it was a fun date night. Many people haven't left their homes for any type of entertainment in months, so a drive-in really hit the spot. Of course, there are special safety guidelines that were followed due to the coronavirus outbreak.
Drive-ins are selling out tickets with nostalgic showings
https://www.facebook.com/themidwaydrivein/photos/a.256417407717650/4454423394583676/?type=3&theater
All of the tickets were sold online and guests had to wear face coverings, even in their cars. Co-owner, Mike Kerz said, "Given everything that's going on we've made many special precautions so that everyone feels safe and secure and has piece of mind tonight going to the drive-in."
RELATED: The Coronavirus Is Bringing Back Drive-In Movie Theaters In Times Of Social Distancing
They hope to keep going and will be having another showing of Grease soon. In a Facebook post after the opening, the owners wrote, "We would like to thank everyone who came to the Midway Drive-In last night. All of our guests were so nice. We appreciate that everyone was so wonderful and understanding, and followed our new rules and policies. The new policies are what is allowing us to be open, so thank you!"
https://www.facebook.com/themidwaydrivein/photos/a.256417407717650/4336633536362663/?type=3&theater
The post continued, "There was a very special moment last night. When the National Anthem played, everyone stood up with their right hand over their heart, horns honking. America strong at the Drive-In!"
It is so special to see all of these drive-ins getting a second chance right now!