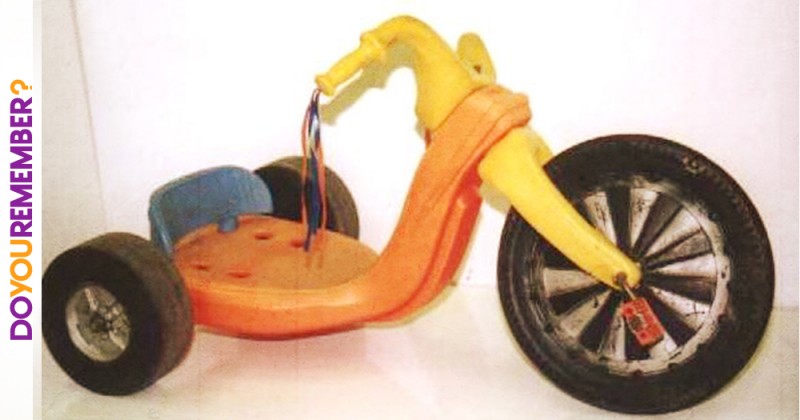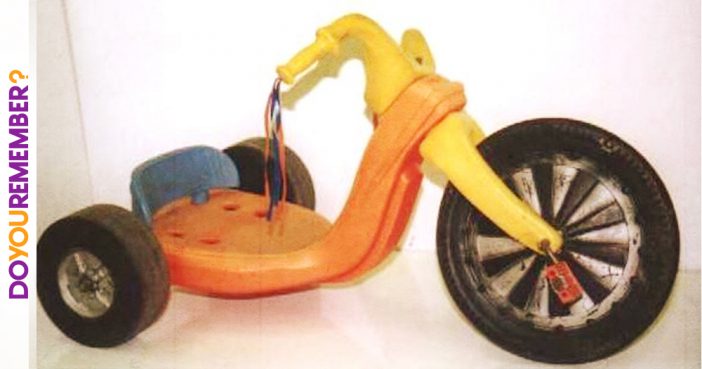 I can't think of the Big Wheel without thinking of War's 1974 classic, "Low Rider."
Why? Because the song seemed to be tailor made for this thing. Just look at it: It was the cruiser bike for '70s kids, no doubt a by-product of the immensely popular film, Easy Rider. Even when I'd watch my little nephew on it, I'd call him "Little Wyatt," in reference to Peter Fonda's character. It was cool without having to state that it was cool, just like "Low Rider."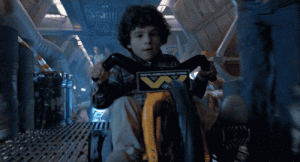 My nephew would "race" my dad down the street, as dad sat behind the wheel of his new Chrysler LeBaron. Oftentimes, dad would let him win, and "Little Wyatt" would be sure to do victory laps around the car.
Years later, I still recall that Big Wheel being the ultimate embodiment of childhood swagger. Even today, my nephew's kids try to race me down the street in their own Big Wheels.
And you'd better believe I've got "Low Rider" blasting out of my own Chrysler as we do it.
Did your kids ride Big Wheels? Did their versions have tassels on the sides? Click below to share your Big Wheel stories and pics with us on Facebook.
https://youtu.be/gzX9iRKrVvU