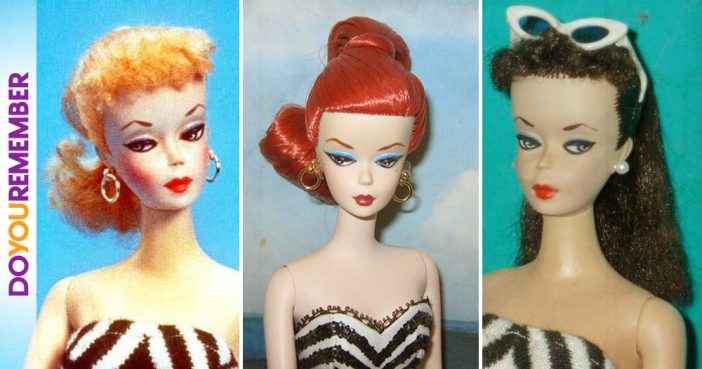 I couldn't get enough of dolls when I was a little girl. Blonde dolls, brunette dolls, porcelain or plastic, in frilly dresses or wrapped in blankets… I loved all dolls. But the doll I adored most was the stylish and adult Barbie.
While playing with baby dolls made little girls feel maternal, one only had to pull Barbie and her ever-growing fashionable wardrobe from the toy chest to instantly feel grown up and elegant. She was the teenaged fashion model we all secretly wished we could grow up to be; with her cool side-gaze and iconic black and white stripped bathing suit. She came with blonde, brown, or (eventually) red hair (I was partial to the brunette, myself).
Watch the first EVER Barbie commercial from 1959!