Fans of Fuller House officially got hit with the nostalgia treatment. In a new farewell trailer for their final season, they acknowledged 30 years of the Full House family. The trailer shows both scenes from the new show and the old show, which so many people through generations have grown to love over the years.
The trailer additionally shows that  D.J., Stephanie Tanner, and Kimmy Gibbler are all getting married in a triple wedding! D.J. ends up marrying Steve (finally!), Stephanie marries Kimmy's brother Jimmy, and Kimmy marries Fernando. Candace Cameron Bure who has graced the role of D.J. for years recently opened up about the final season of Fuller House, saying, "It's going to be nuts."
The farewell trailer has fans emotional and not wanting the show to end!
Grab your tissues and watch the full farewell trailer of #FullerHouse on @netflixfamily ❤️🏡😭 pic.twitter.com/WUAxPW4gOo

— Andrea Barber (@andreabarber) May 12, 2020
As a result of the farewell trailer, fans are understandably emotional. "Fell in love with 'Full House' when I was a little girl. Would always borrow my cousins DVD collection of the show. Until they surprised me with the whole series. Then when 'Fuller House' was announced, I was BEYOND excited. Total bitter sweet ending," one fan writes.
RELATED: Uncle Jesse Originally Had A Different Name On 'Full House'
Another says, "Y'all. I'm already crying cuz the trailer. A rollercoaster of emotions on June 2." A third fan says, "Don't want it to end but so thankful you all came back! 'Fuller House' was a dream come true! @NKOTB was a perfect bonus! I want more, @netflix people! Hoping one day we'll see 'Fullest House' w/the 'Golden Girls' or something sooner lol!"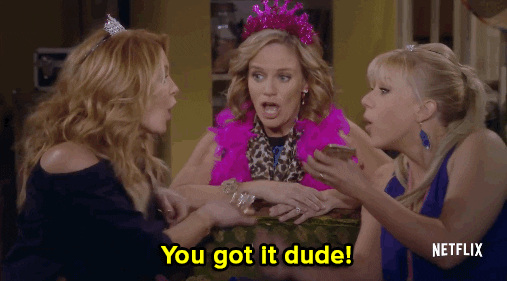 Well, it looks like fans can get mentally prepared for a final wild wide with the Fuller House gang. Who else has been watching Full House since the beginning when it aired in 1987? I know I have! Check out the full farewell trailer below, we're going to miss this show!