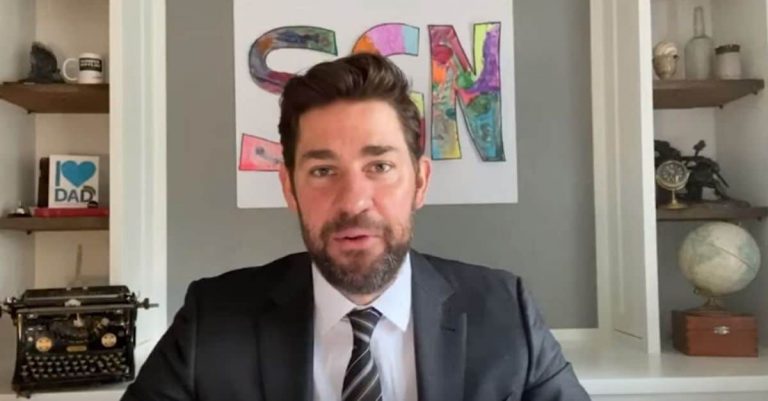 Actor John Krasinski is hoping to help bring some positivity into a dark world right now. John is best known for playing Jim Halpert on the sitcom The Office. He recently started a YouTube channel called "Some Good News." He will only be sharing positive and uplifting stories in a time when negativity and fear are spreading quickly.
In the first episode, John explained the concept and said he reached out to his followers on Twitter to ask them what stories made them happy this week. He then went through the hundreds of stories to pick his favorites. Some of the stories included videos of people cheering for healthcare workers, delivery drivers finding gifts on porches while delivering packages, and more.
New YouTube video focuses on good news only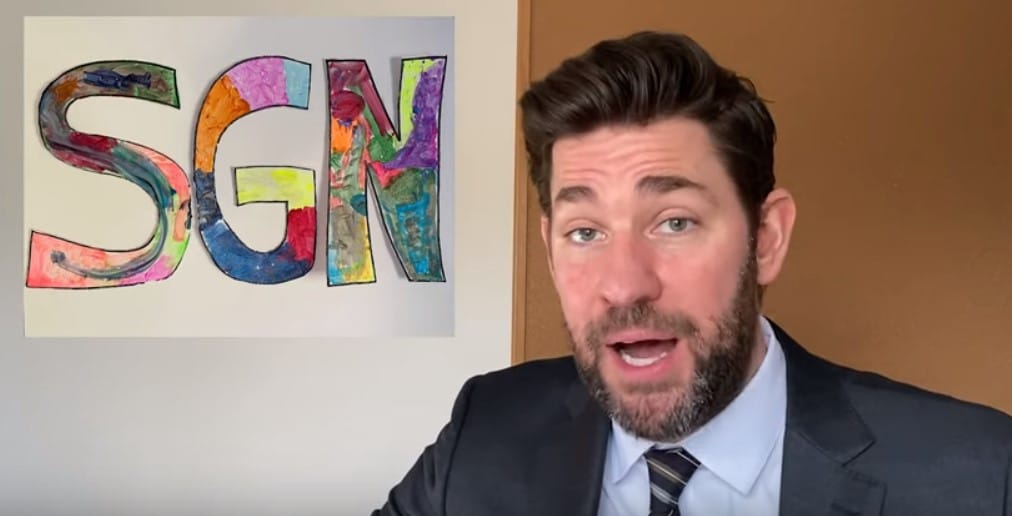 In addition, he had a guest on the show! He talked to Steve Carell, his fellow Office co-star via video chat. For fans of The Office, this was a real treat. They talked about being on the show together and some of their favorite scenes. Even though the show ended many years ago, it still remains one of the most popular and most-viewed series on Netflix.
RELATED: WATCH: Neighborhood Dances To Tom Jones From A Distance To Stay Connected

At the end of the 15-minute long video, John talks to a teenager who recently went home after her last chemotherapy treatment. She went viral after her friends welcomed her back in a sweet video.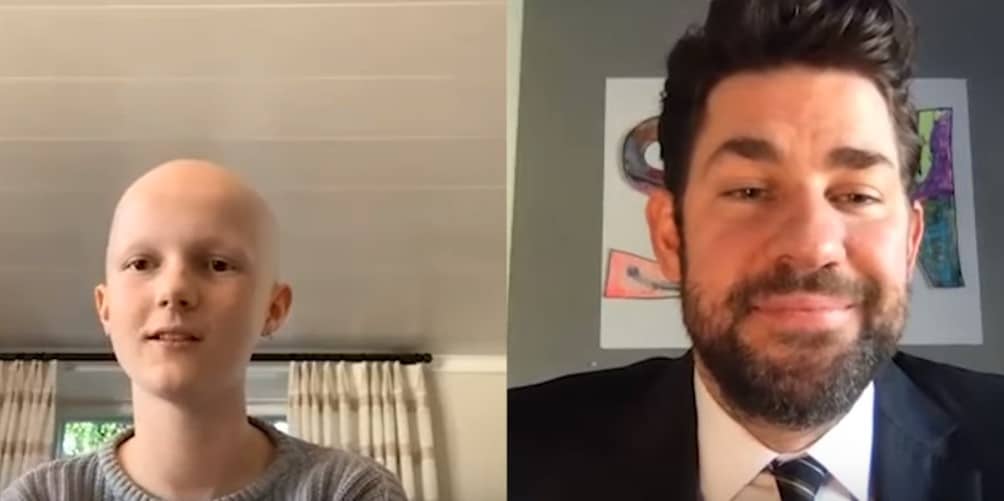 You can tell that his logo that reads "SGN" was painted by his children. He has two daughters with wife and fellow actress Emily Blunt. No word on how many episodes John will create of "Some Good News," but he promised new episodes soon!
Watch the first episode of "Some Good News" below: