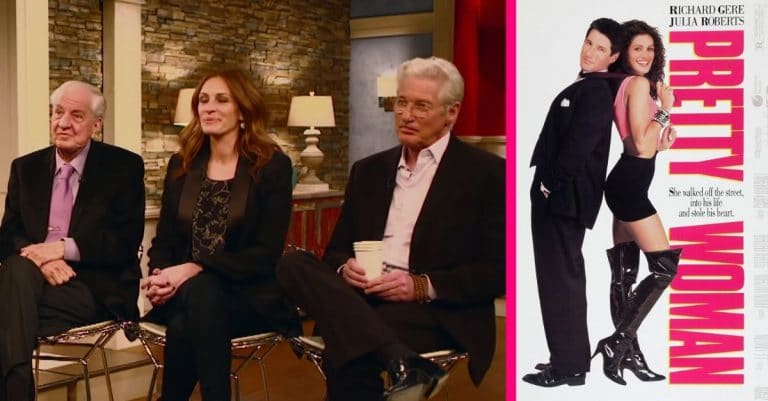 The 1990s brought with them a string of classic movies. All age groups got something to enjoy for years to come. Most of the Disney Renaissance occurred through the '90s and Spielberg gave us Jurassic Park and Schindler's List. One romantic comedy launched this decade of strong movies in a memorable way. Pretty Woman (1990) featured a powerful cast including Richard Gere and Julia Roberts. Héctor Elizondo and Laura San Giacomo round off the cast. 2015 marked 25 years since the film came out and the first time the cast came together.
When they did, they all featured some changes that two-and-a-half decades typically bring. They all reunited with more titles to their names, for example. But when speaking to one another, it was like no time had passed. They, along with director Gary Marshall reunited on the Today show to not only catch up with each other but to share fun insights on many people's favorite rom-com. E! specifies the episode aired on March 24, 2015, though other outlets eagerly shared sneak peeks of the historic moment.
The plot of Pretty Woman almost went in a different direction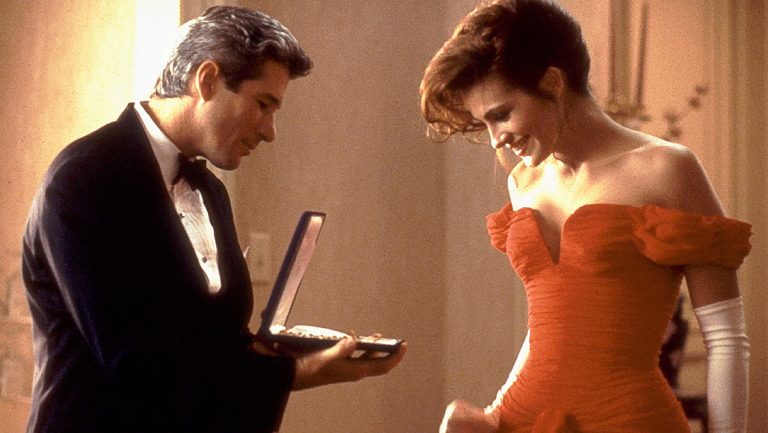 We all know the gritty (semi) historical movie 300. But have you heard of 3000? That was almost the original title of Pretty Woman. During their reunion, the Pretty Woman cast shared some shocking background information about the original direction the film was going to take. Instead of being a romantic comedy, it was to be, as the Today show describes, "a dark, cautionary tale about drug abuse."
RELATED: WATCH: Mr. Rogers Talks To The Original Wicked Witch Of The West, Margaret Hamilton
Julia Roberts explained the original title as a reference to her character, particularly, "how much she got paid" as a prostitute. Roberts became part of the cast list back when Pretty Woman was still 3000. But that was also before director Gary Marshall was at the helm. Fortunately, even after the film was sold, Marshall received a glowing recommendation from the producer. Roberts had to go through another test, but the right woman still got the job. While Roberts was glad to still have a job, Richard Gere actually needed more convincing. He felt the part was only "a suit," and felt, "you can put a suit on a goat!"
The Pretty Woman cast displayed excellent chemistry then and now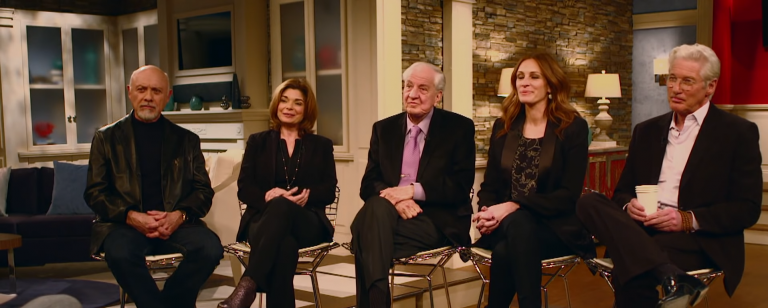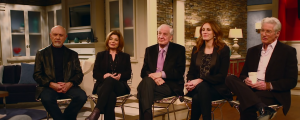 What helped sway Richard Gere was his meeting with Julia Roberts. Gary Marshall constructed a meeting between them, though as Gere recalls it, "I was so mesmerized, I don't remember Gary." Gary quickly retreated to the restroom (a common trick he learned to get actors to bond), and by the time he came back, according to Gere, "We loved each other instantly."
The cast also displayed a bout of good humor even after twenty-five years passed since they last worked together. Immediately, Roberts noted how Héctor Elizondo looked exactly the same. She explained the phenomenon with, "He's been refrigerated for 25 years." Elizondo had a perfect response loaded and ready to go. He replied, "I think that Richard was about, about 15-" Gere corrected him to say 12– "and Julia was about 10." Even though so much time has passed, it still felt like yesterday to them all. Viewers of the reunion hoped for more from Elizondo and Laura San Giacomo. That definitely would have been very welcome. For the moment, though, looking back and seeing their excitement when meeting up with their old castmates is invigorating. Watch the video below.