A Houston jeweler that is known for working selectively with celebrities has just helped make a veteran's entire day. Jimmy Phan aka Jimmy Boi is the creator of some of the most iced-out jewelry that celebrities can buy. However, a lot of people close to him know that what means the most to Jimmy is being able to give back to others. As the owner of Done Right Jewelers, he decided to help out a lucky military couple in time for Valentine's Day.
He designed a special $10K, 2.4-carat diamond engagement ring set in 14-karat gold as a special gift to this military couple. They could not afford a Valentine's Day proposal so Jimmy took matters into his own hands.
Jimmy Phan loves to give back and also to pay it forward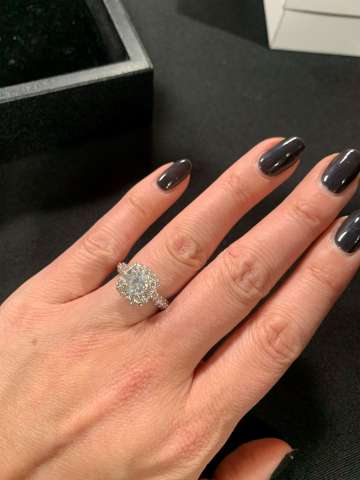 "Family is the most important thing to me, and weddings are expensive," Jimmy says. "Our servicemen and women work so hard for all of us to protect our freedom. This is a way I can say 'thank you' and give one military couple a little help starting a family of their own this Valentine's Day."
RELATED: Dog Swallows Owner's Engagement Ring, Comes Back 'Good As New'
Jimmy has really gone on to make a name for himself and live on through the American dream. However, he has very humble beginnings. He grew up in Alief and would spend a good portion of his youth on the streets. He would soon find the strength to turn his life around and begin a lifestyle of being a luxury lifestyle designer. Jimmy has crafted fine jewelry pieces for celebrities like Donnie Wahlberg, Roddy Ricch, Future, The Weeknd, and many others.
As mentioned previously, Jimmy personally enjoys giving back. One time, he provided $10k worth of toys, gifts, and food to Houston families in need at his Fifth Annual Iced-Out Christmas Giveaway. Sounds like if you need help with an engagement ring or any kind of jewelry, Jimmy is the person to contact! Check out his Instagram account here to view all his work.