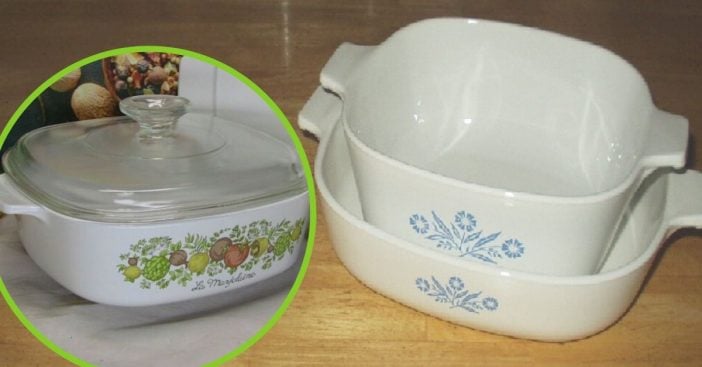 Many households still have and utilize the 1970s CorningWare dishes, including my own. Well, the classic style Porcelain CorningWare dishes are fetching up to $10,000 on eBay. This means that if you own some currently, you could really be investing in a fortune! Collectors are currently on the hunt for classic CorningWare dishes and are willing to pay big for it.
Glass expert, Dean Six, says, "One piece of CorningWare, in a pattern not widely produced, sold on eBay recently for $US7,000 (AUD$9.8k). It was a 1970s product that fizzled." Check out one example of a CorningWare dish worth $20k+ here. Another piece is going for $32k!
Your CorningWare dishes could be making you A LOT of money
Dean continues, "Collecting is often what you remember, which is why this is big now because baby boomers are buying back what they grew up with. Boomers are decorating with these pieces in their homes."
RELATED: A Man Spent $300 On A Painting That Could Be Worth Millions
However, not all CorningWare pieces are worth the same amount. Some floral patterns are going for much more than others. The one piece that is still fetching a lot of money, but not as much as others, is the blue floral pattern that is the most common in most households (in the photo above). More rare patterns such as the Wildflower pattern (made from 1977 to 1984) or Floral Bouquet (made from 1971 to 1975) are going for up to $10,000. Dishes that are similar to the one in the photo below are going for $25k here.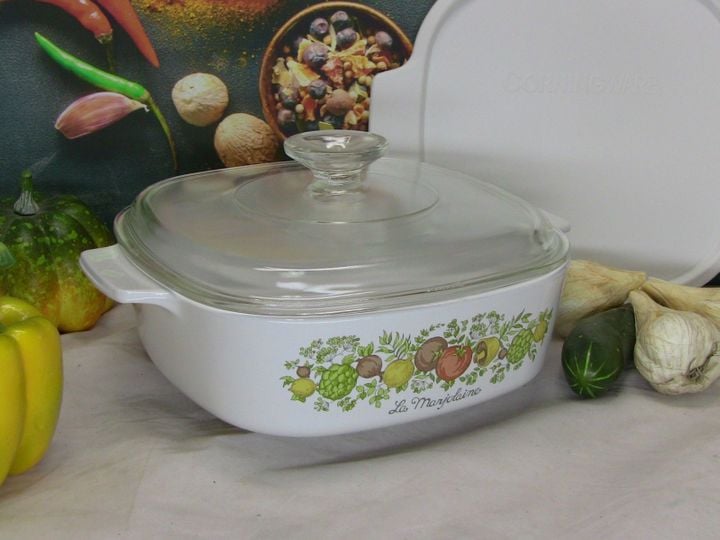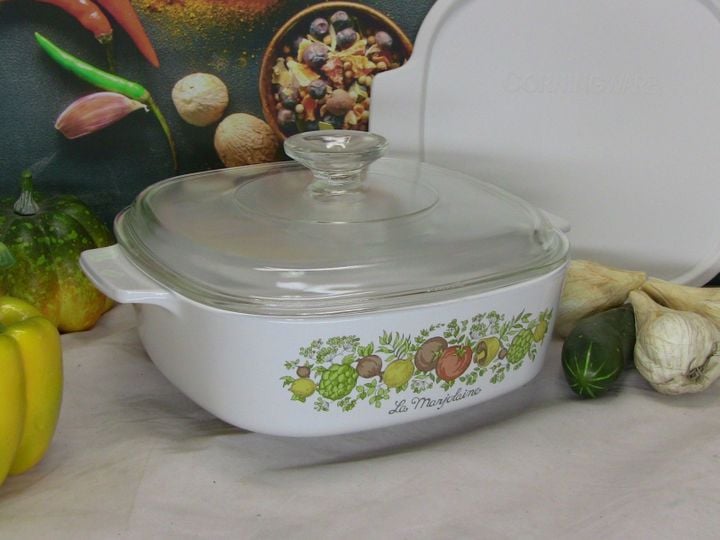 CorningWare dishes were known to be a very popular wedding gift back in the '70s and '80s. It's important to note that should you own a full collection of CorningWare dishes instead of just a single item, those could go for a lot more. If you own any CorningWare sets or single items that you don't mind selling, consider getting it priced out by an antique dealer. You could be setting yourself up for a future with a fortune! Check your pantry now!