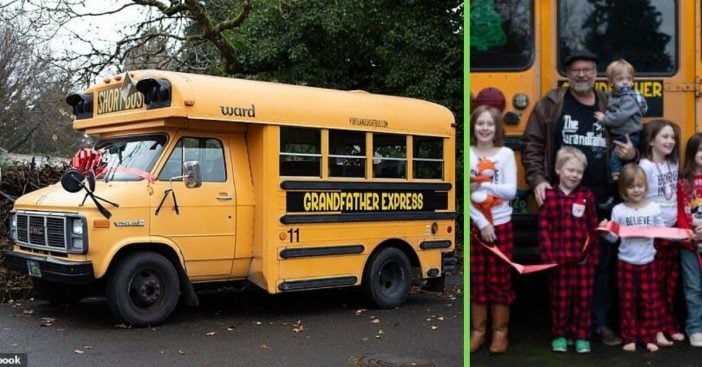 One grandfather named Doug Hayes wanted to be able to spend more time with his grandchildren. He has 10 of them! Doug had an incredible idea. He purchased a school bus which he named "Grandfather Express" and plans to take all 10 kids to school in it.
He surprised all of his grandchildren with the "Grandfather Express" recently and said they were ecstatic! Five of his grandchildren attend Paideia Classical Christian School. It is a small private school that doesn't have buses. Perhaps this is what sparked his idea in the first place!
Grandfather of 10 buys school bus to take grandkids to school every morning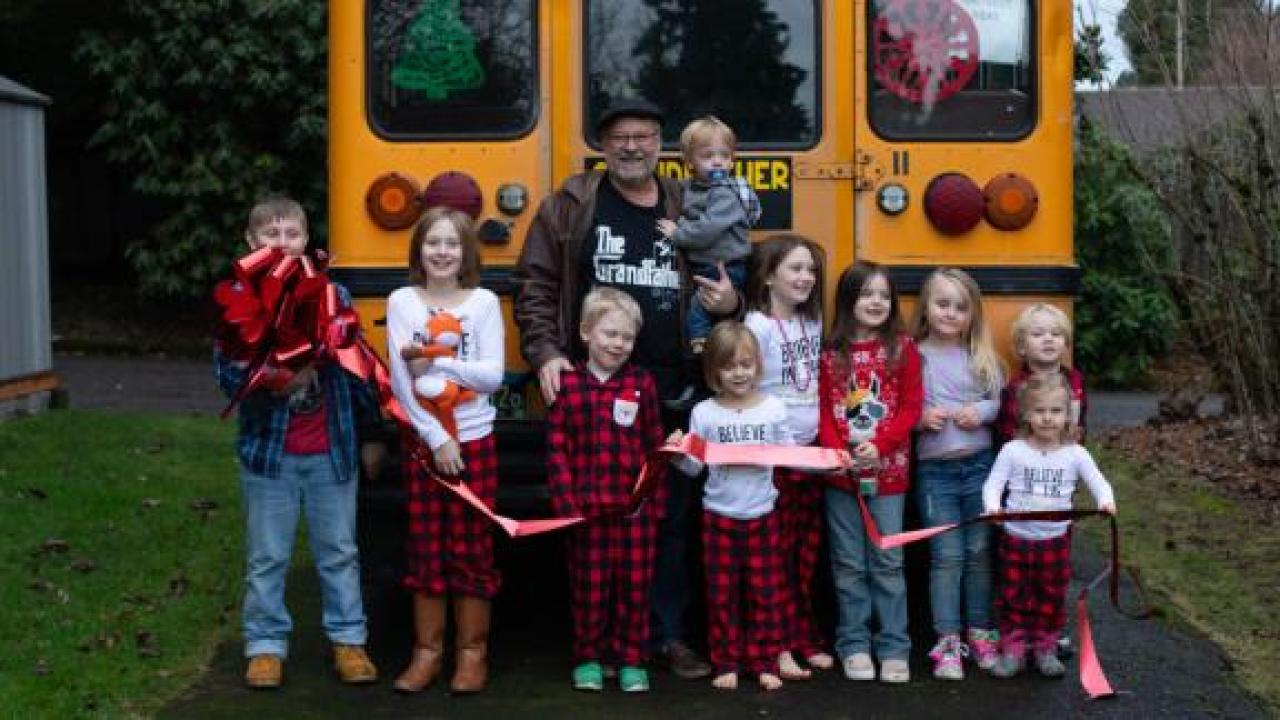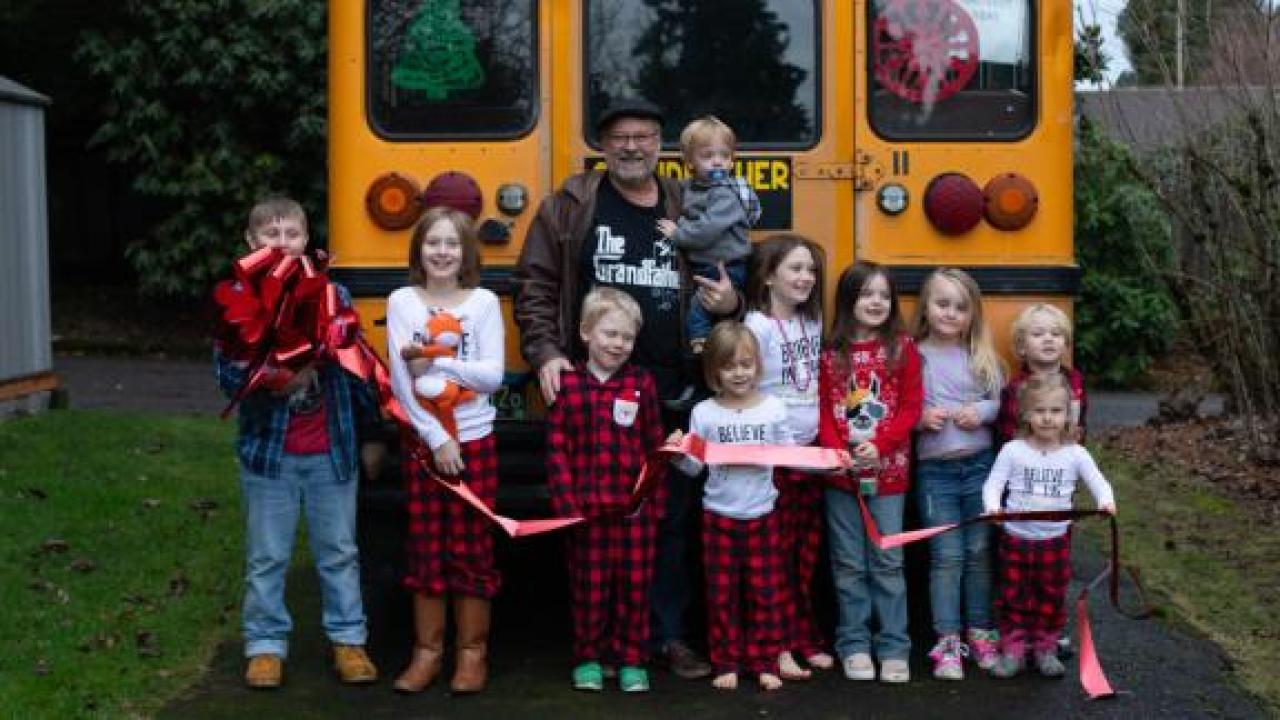 The other five grandchildren are young and not in school yet. However, two more will be in school next year. Doug said he is lucky that all of his grandchildren live within twenty minutes of his home.
RELATED: 5-Year-Old Boy Has Adorable 'Up' Inspired Photoshoot With 90-Year-Old Great Grandparents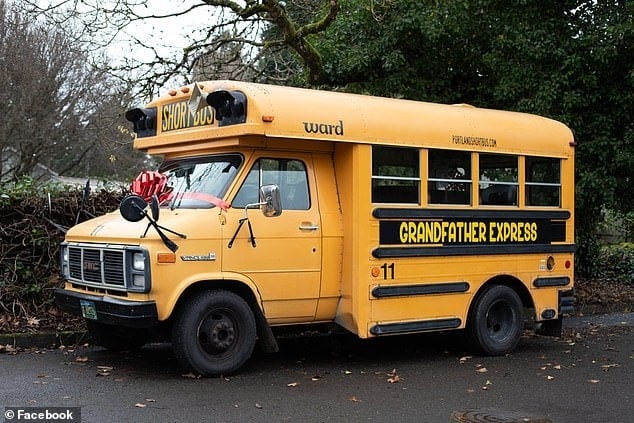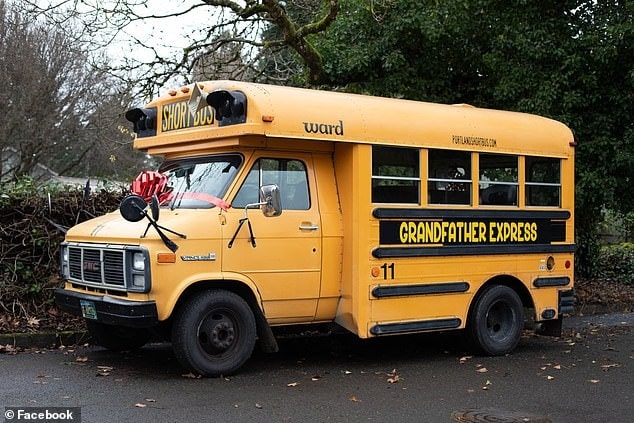 The school is pretty close as well, so he is able to make his round every morning and then he will head to work afterward. "It's primarily about getting to spend a few minutes with them every single morning," Doug said.
According to KATC News, "The 'Grandfather Express' is scheduled to start rolling after Christmas break."