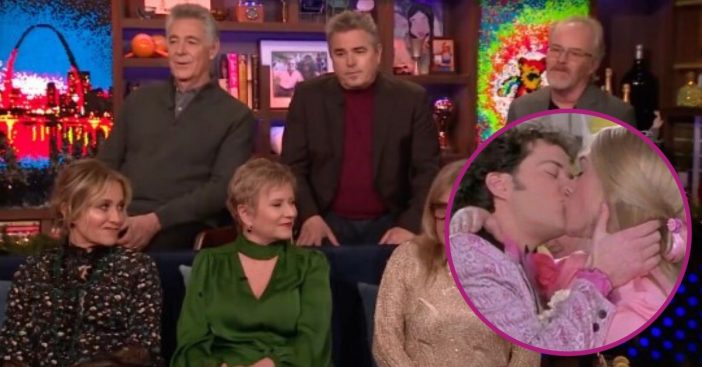 Everyone remembers the off-screen romance that occurred between Brady Bunch co-stars Maureen McCormick and Barry Williams. They may have played on-screen siblings, but they were totally into each other in real life! On an episode of Watch What Happens Live with Andy Cohen, he confronts Maureen about her relationship with Williams back in the day. However, he does it in a pretty creative way!
A funny image of Brady Bunch character Cousin Oliver shows up on screen. Originally voiced by Robbie Rist, the comical voiceover comes on to ask some "shady questions." "Maureen, Barry said in his book that your first kiss together was while shooting the Hawaii episode," Cousin Oliver asks. "On a scale of one to 10, how amazing was that kiss?" Maureen tries to interject in the middle of it, but she knows she has to answer!
Maureen McCormick and Barry Williams talk about their first kiss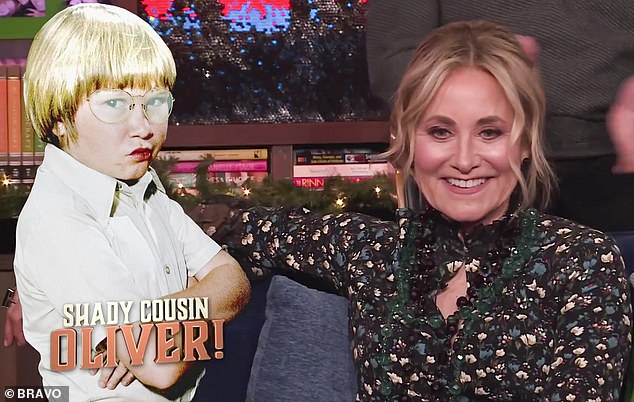 The camera cuts to Williams himself making a hilarious kissing gesture! Maureen could not help but struggle to hold back a smile. "OK, it was good. But it was not my first kiss," she finally answers. "Barry, were you implying that it was my first or my first with you?" she asks Williams, who then confirms the latter.
RELATED: Greg And Marcia Brady In Love: Scenes Show The Tension Was There
Cohen continues to press Maureen about the kiss, urging her to rate it on a scale of 1 to 10. Maureen is pretty speechless at this point and can't help but blush! If Cohen asks if it was indeed a 10, she simply nods and gives two thumbs up. Sounds like Mr. Williams is quite the kisser! He even leans down and gives her a quick kiss on the cheek, for old times sake!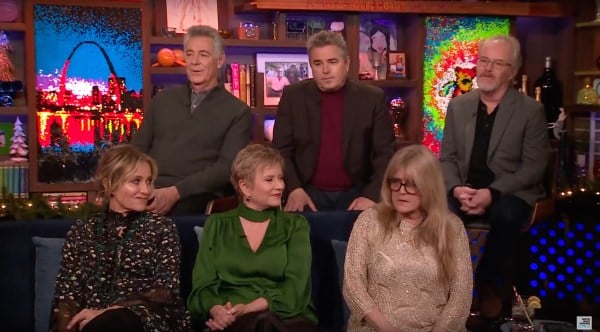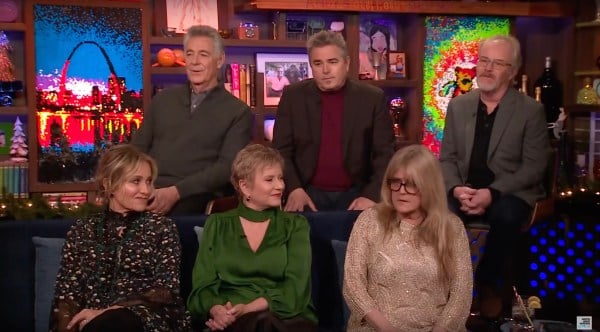 Cousin Oliver goes on to question the cast about things that the fans probably would want to know about, too! Such as what the cast thinks of co-star Christopher Knight's reality show My Fair Brady and if any of the cast members let fame get to their heads! Check out the clip from the show below to see Maureen McCormick and Barry Williams talk their first kiss.