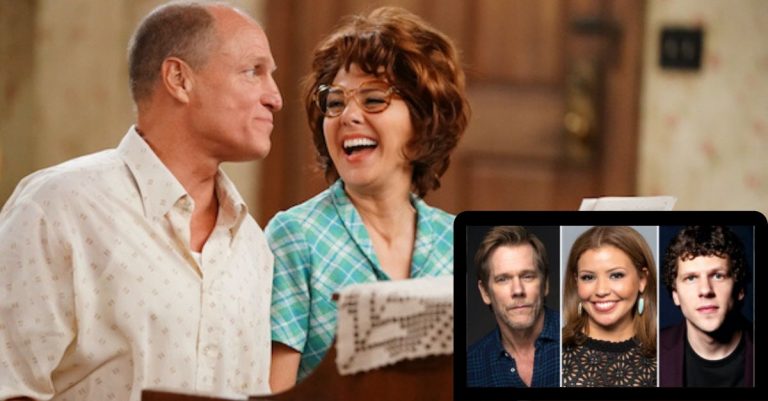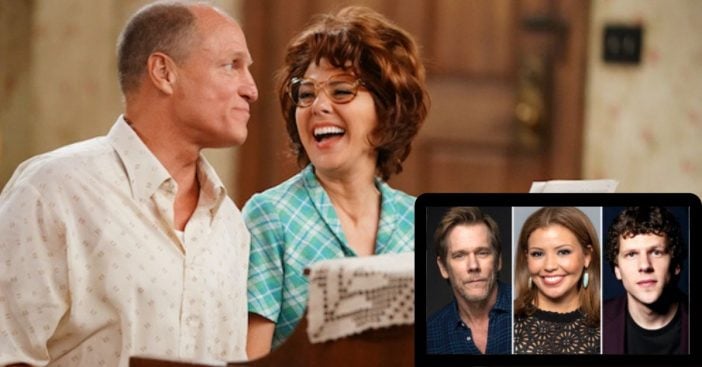 A holiday special with the live 'All in the Family' cast is coming to our TV screens this month!

Justina Machado, Kevin Bacon, and Jesse Eisenberg will join the live cast.

Mark your calendars!
We are getting a holiday encore this month with ABC's live cast of All in the Family! Joining us will be stars Justina Machado, Kevin Bacon, and Jesse Eisenberg. Woody Harrelson, Marisa Tomei, Ellie Kemper, and Ike Barinholtz will reprise their roles as Archie, Edith, Gloria and "Meathead." The holiday special will air Wednesday, Dec. 18 at 8/7c on ABC. The new stars joining the cast do not have specific roles known at this time.
The second swing of Live in Front of a Studio Audience will feature episodes of Norman Lear's All in the Family and Good Times. We are unaware of the cast for Good Times at this moment.
Who will be joining the 'All in the Family' holiday special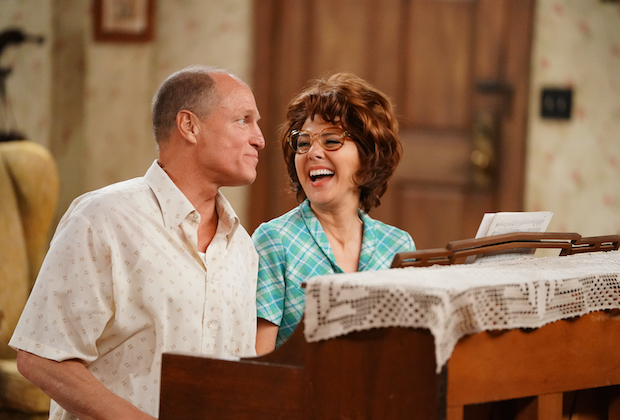 Eisenberg actually would appear opposite of Harrelson in film franchises like Zombieland and Now You See Me. Machado, ironically, was originally supposed to play the role of The Jeffersons' maid Florence in the first Studio Audience special. She currently stars in Lear's One Day at a Time reboot. We all know Kevin Bacon for his roles in classic films like Footloose (1984). This past year he has been appearing in the show City on a Hill in the role of Jackie Rohr.
RELATED: Marisa Tomei Didn't Think 'All In The Family' Revival Was Necessary At First
ABC has yet to confirm which episodes will be recreated for the new holiday special. The sitcom did produce some holiday specials of its own back in the day. This includes Season 2's "Christmas Day at the Bunkers,'" Season 4's "Edith's Christmas Story, "and Season 7's "The Draft Dodger."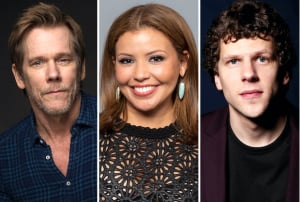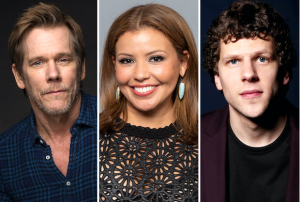 The very first Live in Front of a Studio Audience would air on May 22nd this year. It averages 10.4 million total viewers and a 1.8 demo rating. According to TV Line, these ratings would give ABC its most-watched season-ending Wednesday in 12 years. It would earn a nomination for three Emmy awards and win Outstanding Variety Special. This explains why we're getting another special! Who's tuning in?