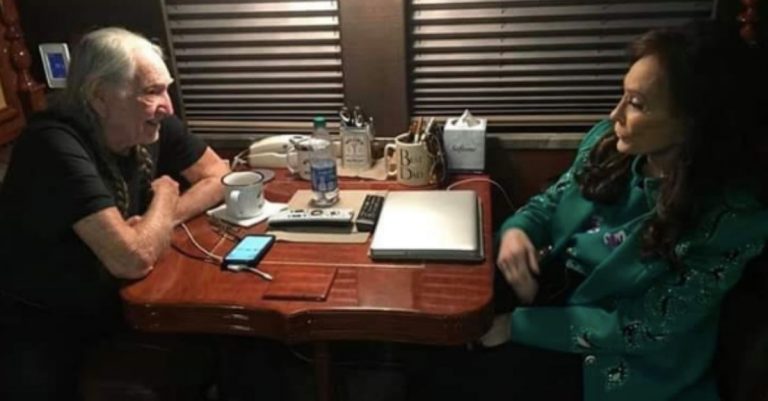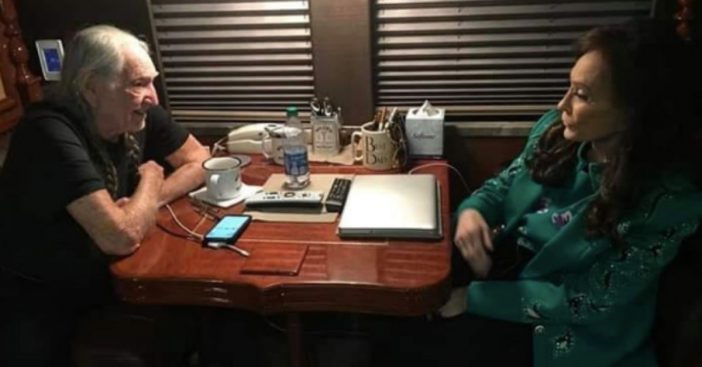 The Country Music Association Awards took place this past week on November 15th. The awards show brings all of country's best together, but Loretta Lynn and Willie Nelson took some time together outside of the glitz and glam. Loretta would post a photo of herself with Nelson to her Instagram. It appears the two are catching up together on a tour bus, chatting it up!
The post reads, "I had the best time at CMA Country Music Association Awards last night. It was so good to see so many of my friends. I loved catching up with my buddy Willie Nelson!" 86-year-old Nelson performed "Rainbow Connection" while at the awards show alongside Kacey Musgraves. This would be his first performance on the awards show since 2012!
Loretta Lynn and Willie Nelson catch up after the show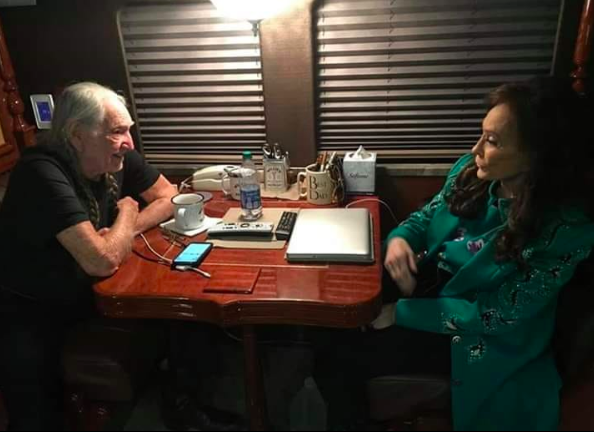 Loretta would make a surprise appearance at the awards show. At 87 years old, we rarely see her out and about. Back in 2017, she had a stroke and in 2018, she had a fall that would break her hip. While Loretta did not surprise the crowd with a performance, she was honored in another way at the awards show. A group of female country artists would perform an opening medley that included Loretta's song "You're Looking at Country."
RELATED: Why Loretta Lynn Refused To Leave Her Husband, Despite The Infidelity And Violence
Loretta was actually the first woman to win Entertainer of the Year back in 1972. Garth Brooks would be the one to take home Entertainer of the Year for 2019. This would be the third time he's held that title in the last four years. Take a look at the video below of Loretta Lynn and Kacey Musgraves singing her hit "You're Looking at Country" back at the 2014 CMAs! An absolutely fantastic performance.