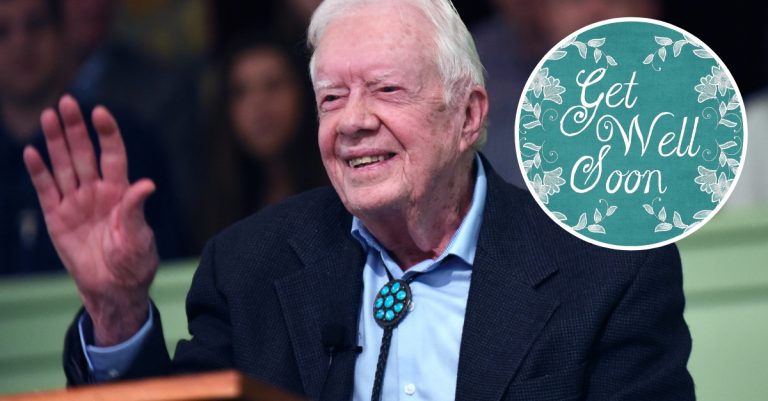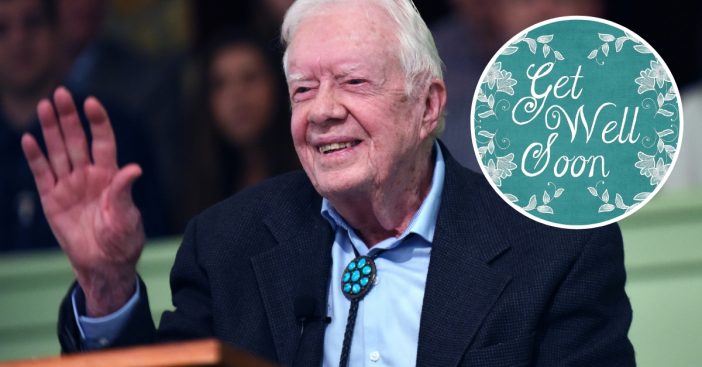 After several falls, former President Jimmy Carter had brain surgery. 

He is up and walking and seemingly doing well.

Sending our well wishes to Jimmy Carter!
Former President Jimmy Carter has seen better days. After several falls, he had to have brain surgery to relieve pressure on his brain. There was blood trapped on the brain's surface, which is a result of his falls. Last spring, Jimmy also fell and had a hip replacement surgery.
However, the former President has proven to be very resilient. The 95-year-old was reportedly "up and walking" just a day after having brain surgery. He will remain in the hospital for observation for the time being, but his spirits are said to be good.
Jimmy Carter is doing well after brain surgery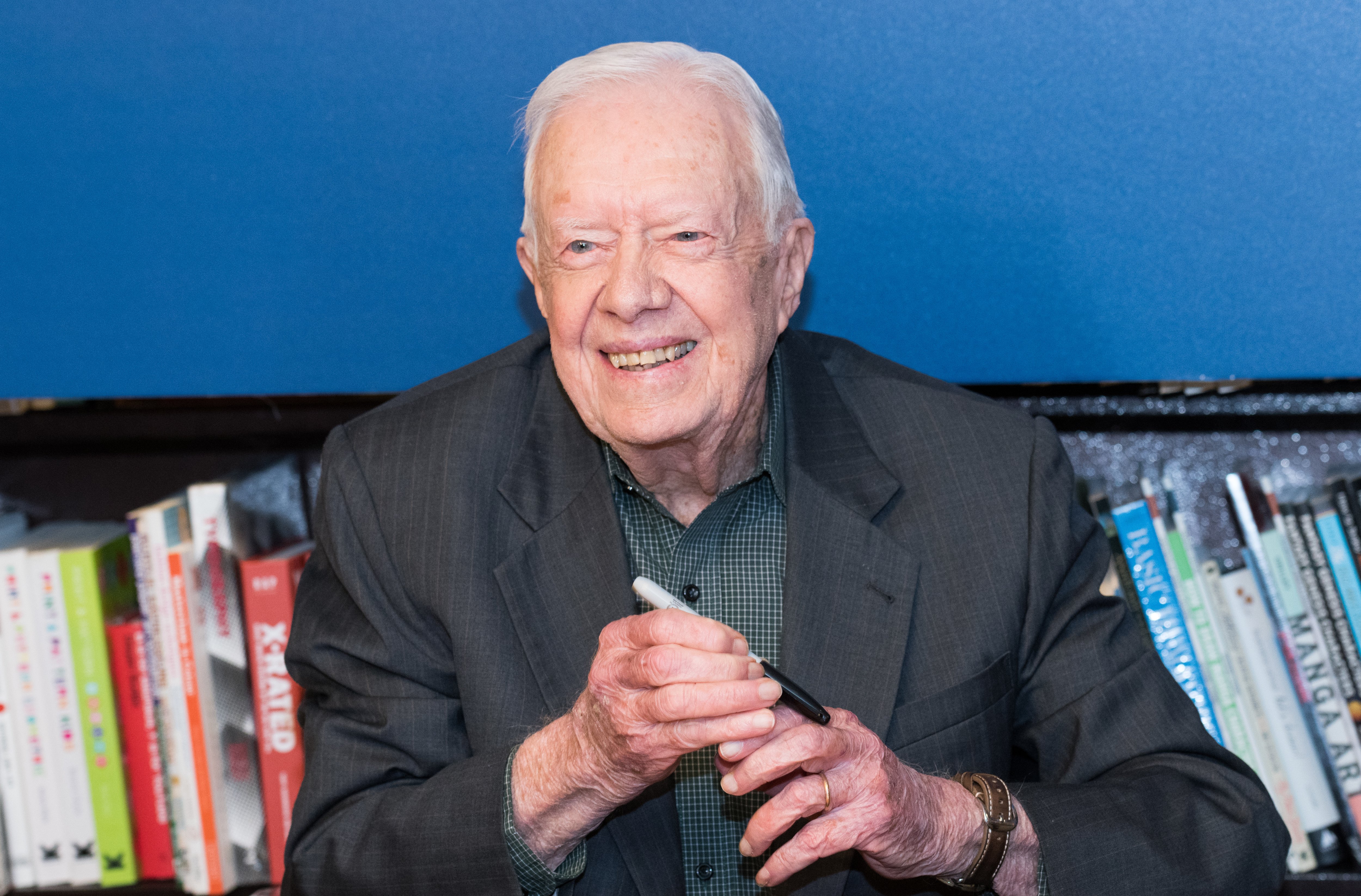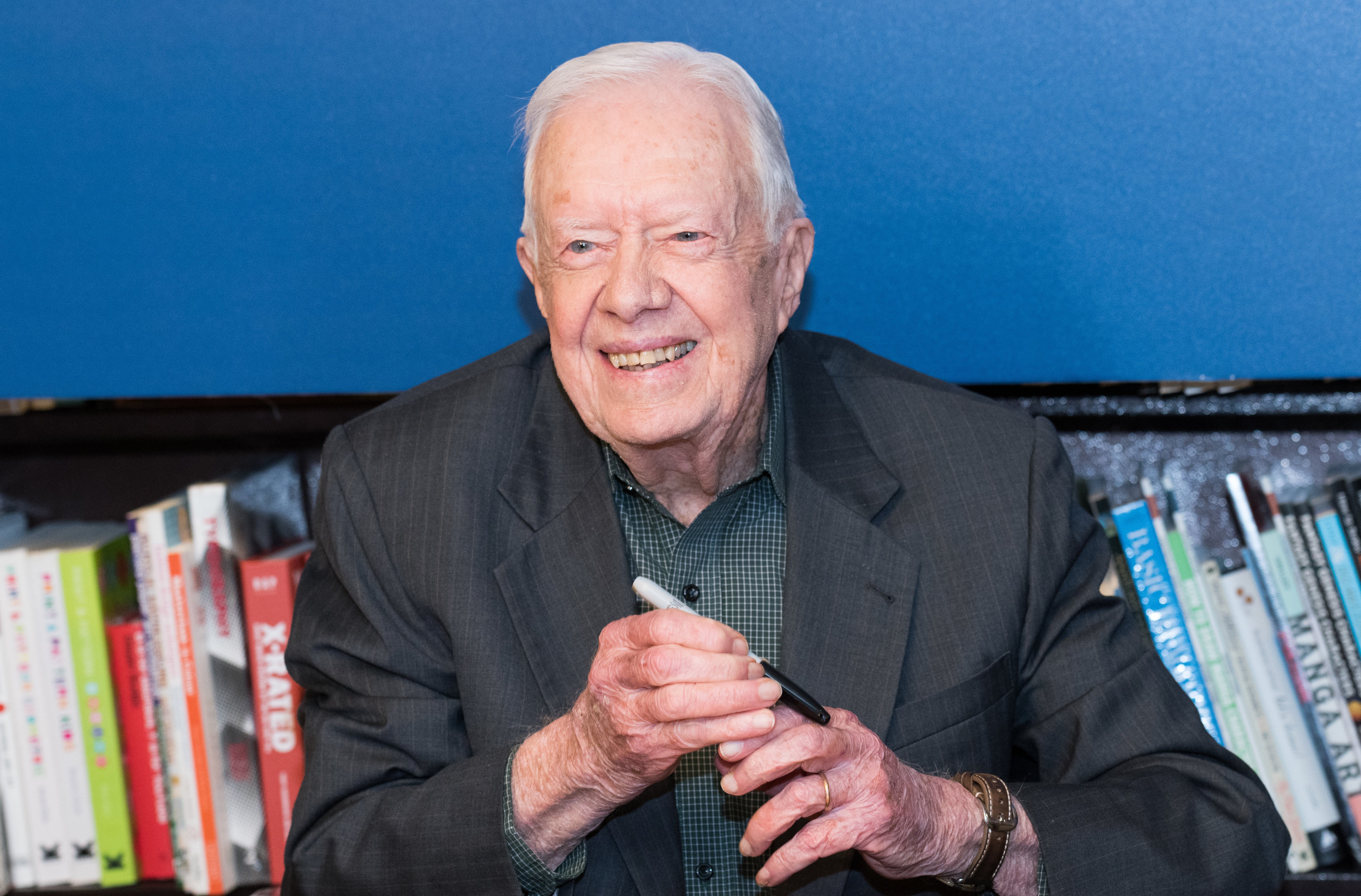 This is no surprise. After one of his falls, resulting in a black eye and stitches, he traveled to speak at a Habitat For Humanity event the same day. After another fall, he was back working at Habitat for Humanity the next day and teaching Sunday School within a week.
RELATED: Garth Brooks Admits He Can't Keep Up With Jimmy Carter At Habitat For Humanity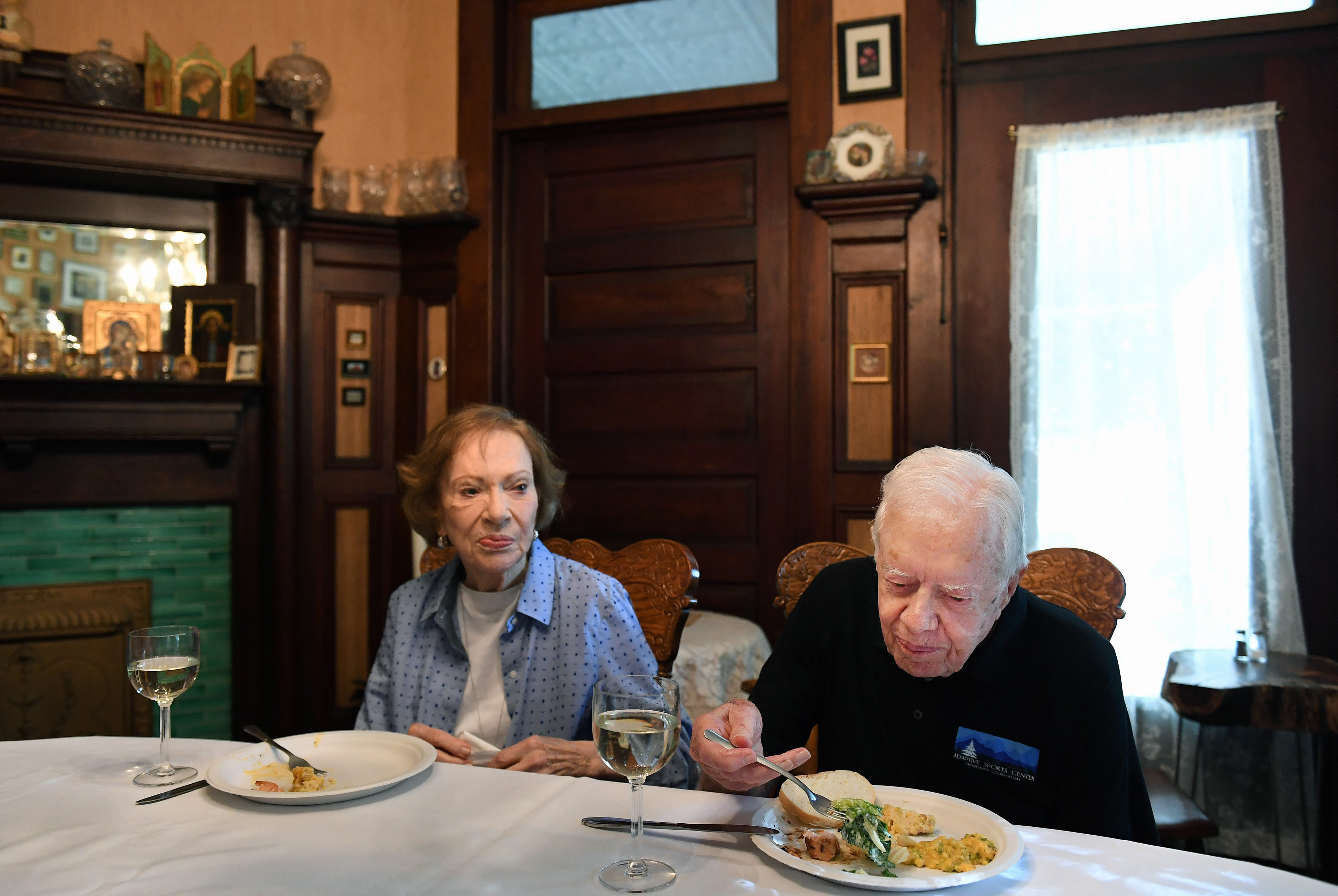 His pastor Rev. Tony Lowden of Maranatha Baptist Church visited Jimmy in the hospital. He said, "I am going to tell him that we have everything in order at the church and he doesn't have to worry about anything. There is no need to rush."
Jimmy is currently the oldest living former president. He said he feels at ease with death, especially since he thought he would die from a previous battle with cancer.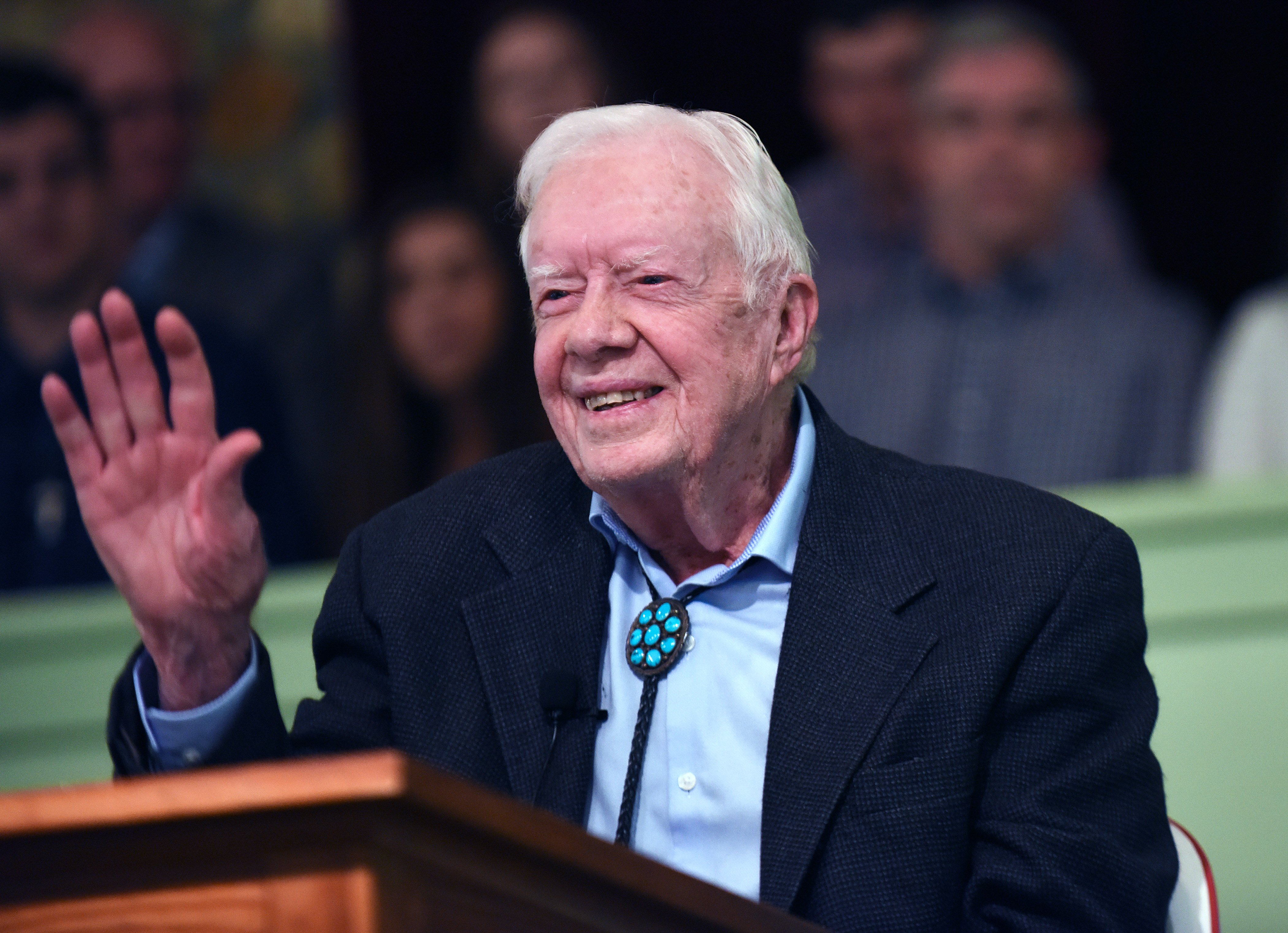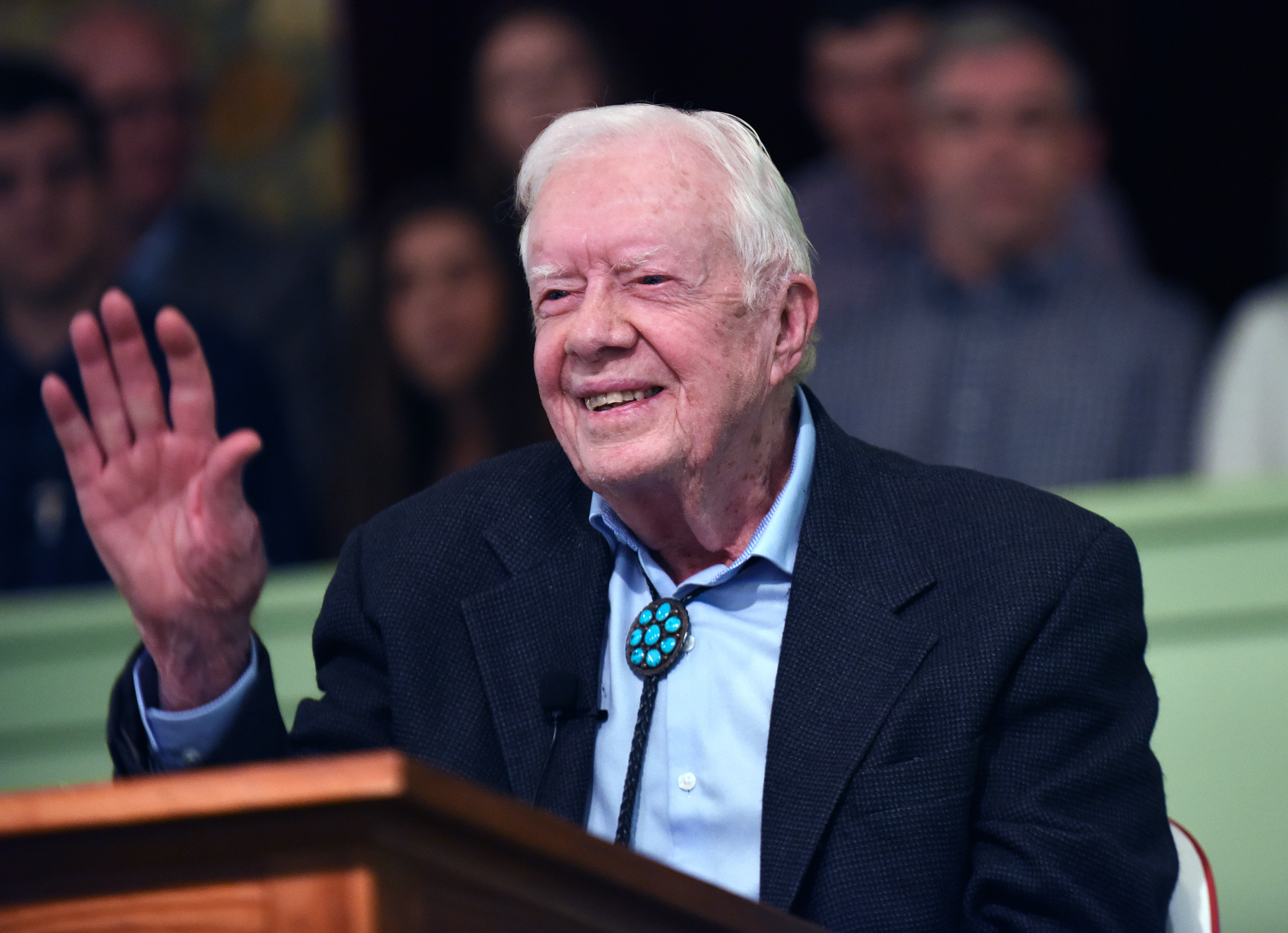 He said, "So I'm gonna live again after I die. I don't know what form I'll take, and I think I have confidence that there is a God and He is all-powerful, that He keeps his promises and His promise is life after death."
Many users on social media are sharing their get well wishes with Jimmy as he recovers. We hope he continues to heal and feel better!
RELATED: Jimmy Carter Shares That He Is "Absolutely And Completely At Ease" With Death While At Church Service