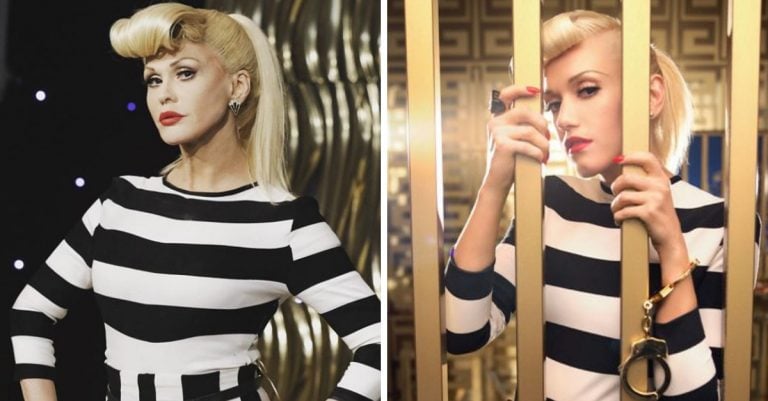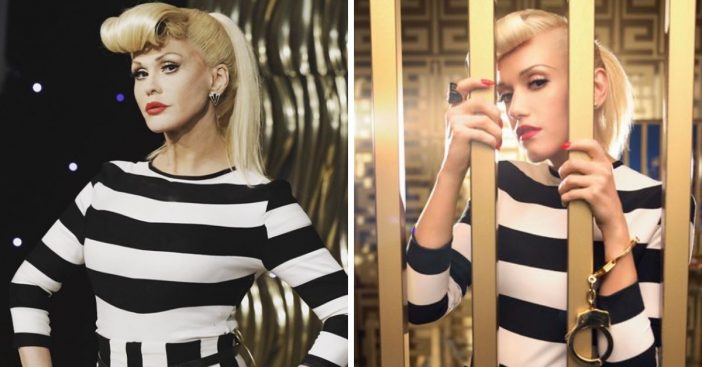 Marie Osmond, 60, looked incredible on the Halloween special of The Talk. She dressed up as Gwen Stefani and took inspiration from Gwen's band No Doubt's 2006 music video for the song "The Sweet Escape." Marie exchanged her brunette locks for a platinum blonde ponytail wig with a vintage roll.
Marie was also dressed in a black and white striped jumpsuit with smoky eyes and red lipstick. She also wore a black and gold belt. She looks so similar to Gwen, even Gwen herself said so! She wrote online, "@marieosmond literally blown away by this wow wow wow wow!!!!! Gx #amazing #ilovehalloween."
Marie Osmond as pop singer Gwen Stefani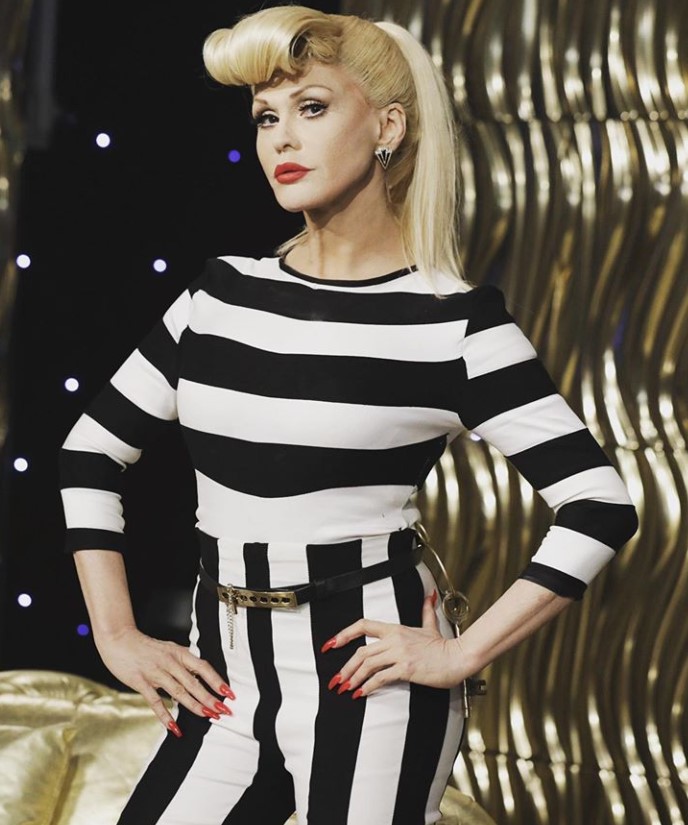 In another video, Gwen said, "Oh my god Marie, I just saw your The Sweet Escape Halloween performance, I love you. I am so honoured you did that. Happy Halloween." Marie took to the stage on The Talk to lip-sync the song. She did a great job and looked so confident.
RELATED: Marie Osmond's Reflects On Her Incredible Career: "God Never Wanted Me To Stop"
Marie has been on The Talk for several months now. She has been working on her own projects after announcing that she and her brother Donny Osmond are ending their Las Vegas residency. They have been performing in their Las Vegas show for 11 years and it ends this month.
Marie will also star in the upcoming holiday movie The Road Home for Christmas on Lifetime. What do you think about Marie's costume and performance? Watch it below: