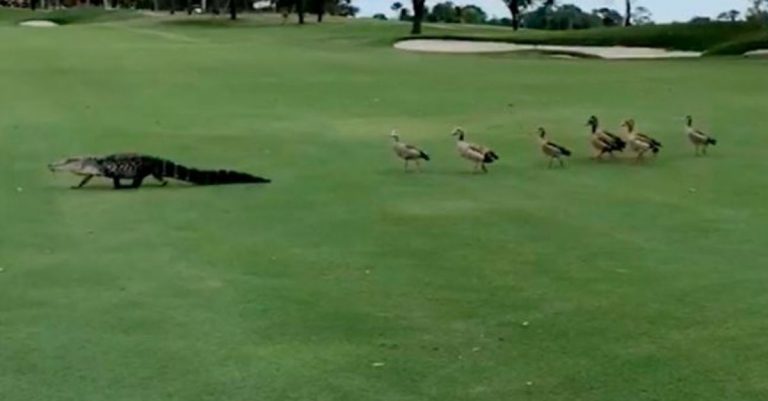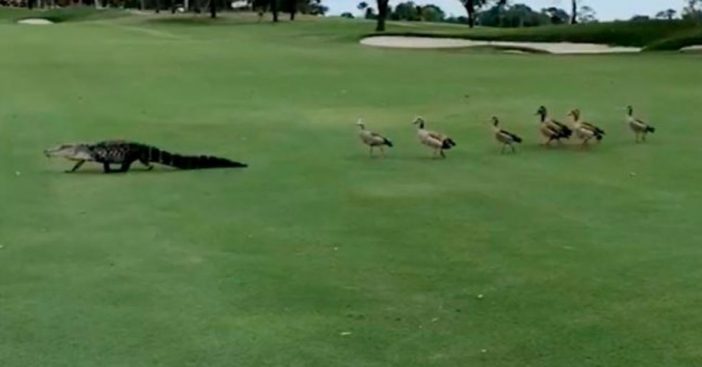 Imagine playing a game of golf with your buddies and suddenly a group of ducks chasing an alligator interrupts the game. What do you even do? This takes place at the second annual Christie's Critters Invitational on The Champion Course at PGA National. Golfers observed the situation from the safety of their golf carts and no one was hurt.
The alligator kept his stroll incredibly leisurely while the ducks angrily quacked at him, following closely behind. No one could believe what they were seeing!
What people are saying about the ducks chasing the alligator
People were very quick to chime in with their thoughts on the video. "This sounds like the plot of a new movie on the SyFy Channel: MegaGeese vs. SuperGator," one person says. Another chimes in, "Geese are no joke! When we were teens, my friend used to have guard geese in his backyard in West Oakland!"
Another person simply says, "And this is why I'm never going to Florida again." How many of you Floridians or Florida visitors have seen an alligator?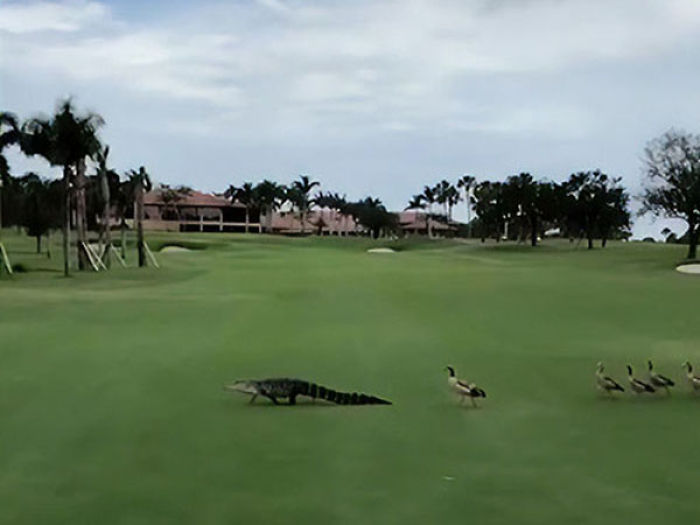 Take a look for yourself! It's actually pretty entertaining and amusing.
Want to see another great video?