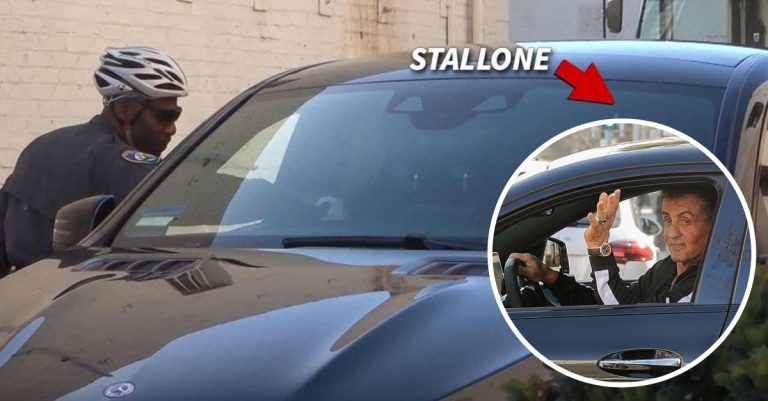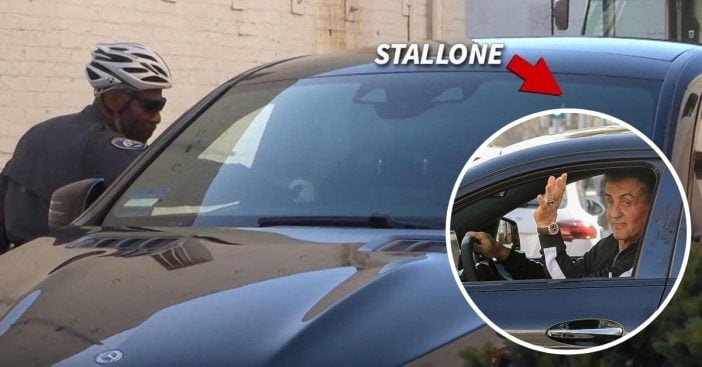 Even stars like Sylvester Stallone aren't above the law. The Rocky star was seen coming out of a jewelry store and coming back to his car when he was greeted by a parking patrolman who was waiting to hand him a ticket for parking illegally. His Mercedes-Benz SUV was parked in an alley in Beverly Hills.
In the video, we can hear the actor and the patrolman hitting it off and joking around. Stallone didn't bother putting up a fight or coming up with an excuse as to why he was parked there. He just took it!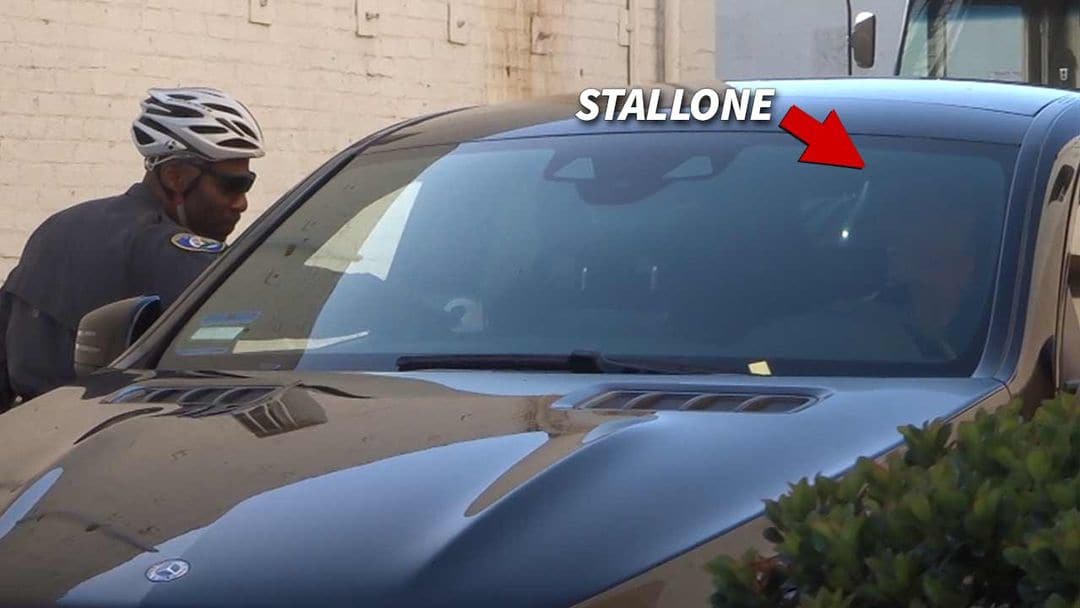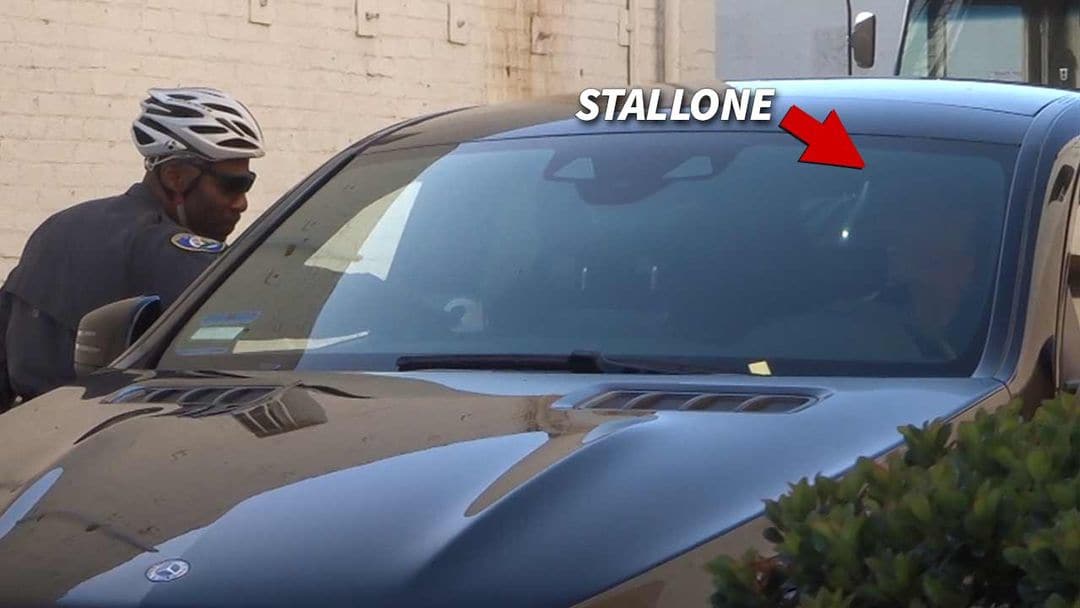 The two were going back and forth with jokes as the officer handed Stallone the parking citation. "Well give it to me, and I'll give you my Toyota Camry, how 'bout that?" the officer jokes. He also had said he was glad to see Stallone come back to the car just in time, probably because they were planning on towing his car!
Stallone drives off after the encounter and addresses the crowd of paparazzi that is standing nearby, flashing photos and videos. When asked what happened, Stallone simply responded, "Crime doesn't pay." Otherwise known as, there's more trouble than benefit when committing any kind of crime.
Be sure to SHARE this article if you agreed with the advice Sylvester Stallone gave! It certainly is very helpful to remember.
Don't forget to check out the full video of the encounter below: