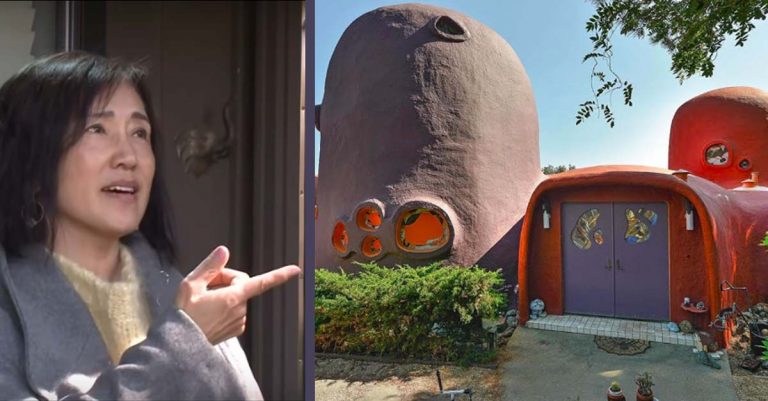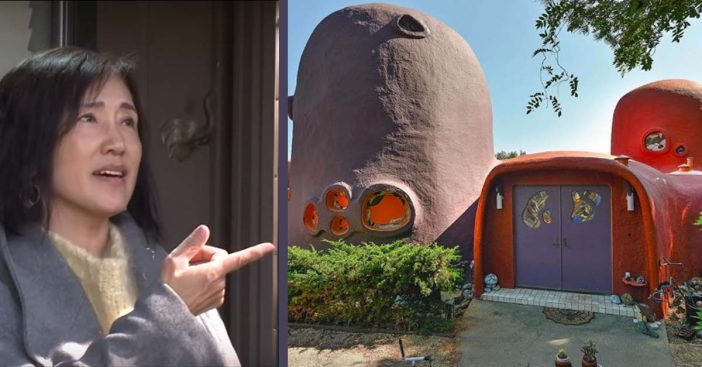 The town of Hillsborough, CA was not happy when they discovered the Flintstone House. They decided to sue the owner of the house, Florence Fang, for violating laws of landscaping the yard of the Flintstone House that is now apparently considered a public nuisance.
The owner had installed large metal sculptures, a staircase, a parking strip, a deck and a driveway sign labeled "Yabba Dabba Doo" after purchasing the building in 2017. The San Francisco Chronicle reported that the house was originally designed in 1970 by architect William Nicholson, and the house can be seen by drivers on Interstate 280.
A code enforcement panel allegedly ordered Fang to remove the Flintstone-inspired features of the home after they determined the home a "highly visible eyesore" and that it falls short of community standards. The town additionally charged the owner a $200 penalty to show how serious they were about cracking down on the removal of these features, but Fang disagrees. The town demands that the dinosaurs and other yard items need to be removed. 
"I think the dinosaurs are beautiful," says Fang's grandson, Sean Fang, "They make everyone smile and should stay." They both stated that they will fight to keep the Flintstone House.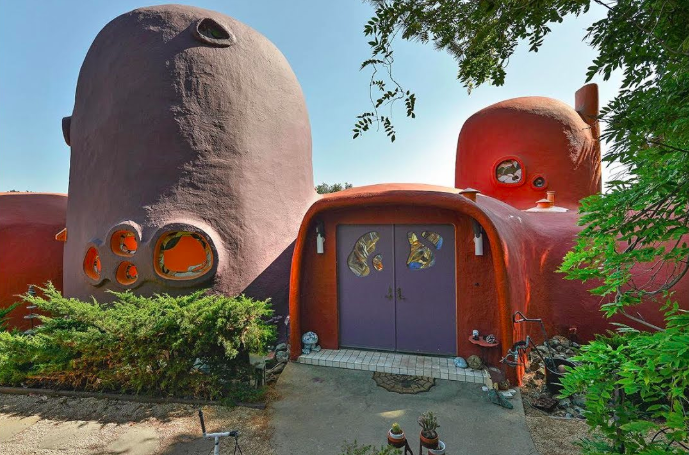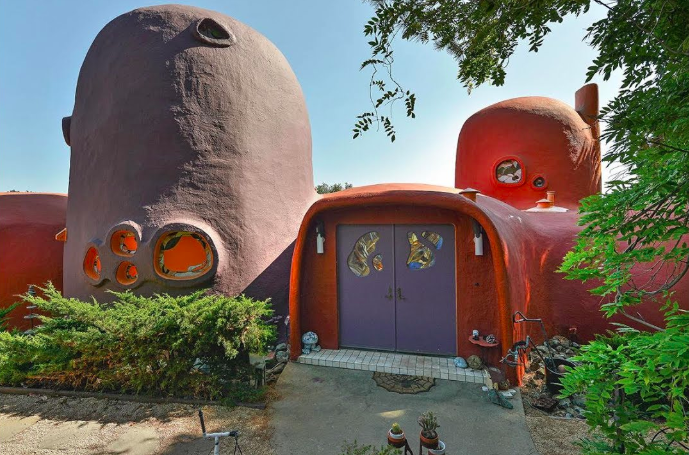 The town officially filed a lawsuit, stating that "because the landscaping improvements create a highly visible eyesore and are out of keeping with community standards, the decision and order required that they be removed by Dec. 5, 2018."
A neighbor and resident of the Hillsborough community named Donna Situ says, "I don't mind, but I can imagine other neighbors may," according to NBC Los Angeles.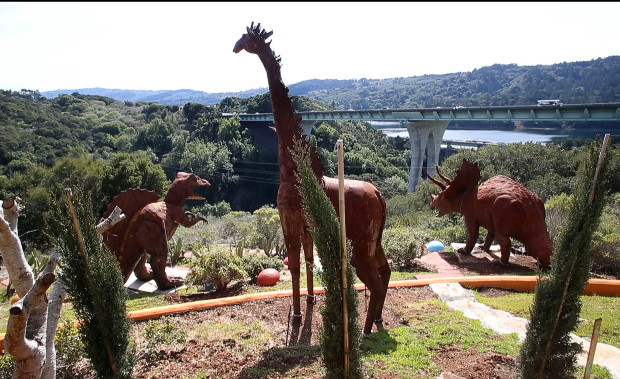 Neighbor and Hillsborough community resident Donna Situ also says that dealing with the Hillsborough Town Hall can be a huge pain sometimes. She learned this when she recently moved a tree.
"You had to ask, what is the circumference and when do I have to file paperwork to chop down a tree. You do have a lot of paperwork that you have to deal with," she explained.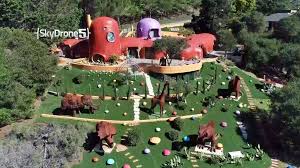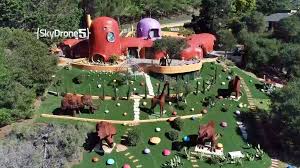 According to USA Today, the Flintstone House is on the market for $4.2 million dollars. The house stands at 2,370 square feet and sits on a hilltop overlooking Interstate 280 outside of San Francisco. Would you buy it?
Be sure to SHARE this article if you love this cute little Flintstone House!
Check out the full news coverage on this story below: