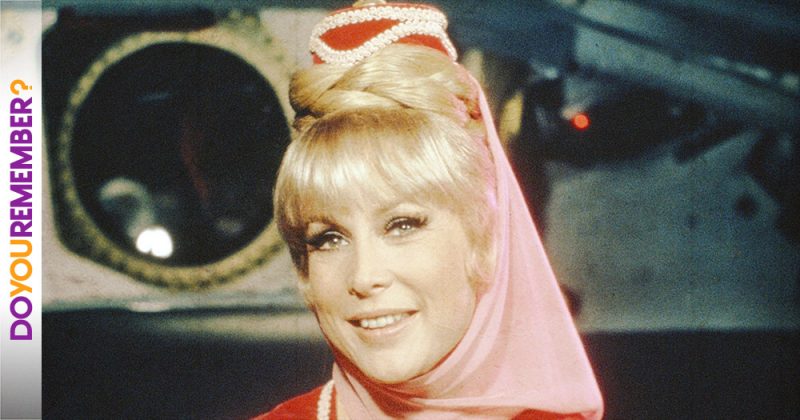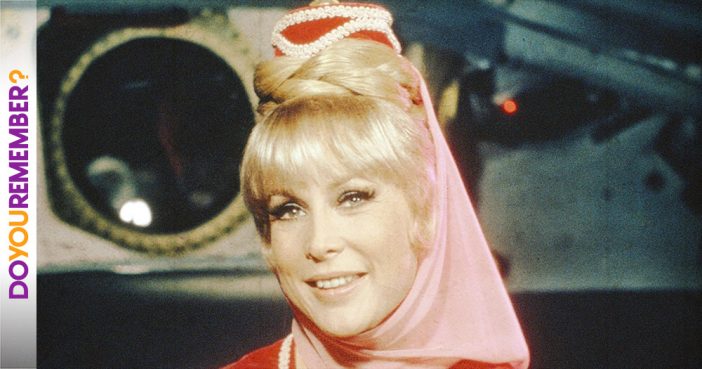 In the early days of television, sexuality was a taboo subject. Couples, who were always married, slept in separate beds. Women were generally cast as housewives, prim and proper in their calf-length dresses. Things began to change in the 1960s, as Women's Liberation and the Pill popularized—and sanctioned—sexuality.
TV programming reflected our changing mores, and shows began appearing that featured pretty, single, sexy women who flirted their way through 30-minute situation comedies. One of the strangest shows was I Dream of Jeannie, a frothy confection of double entendres, starring a young, kind Larry Hagman in the role of astronaut Tony Nelson, and the delectable Barbara Eden as Jeannie.
Today, unbelievably, Barbara turns 85. If you didn't believe in good genes and better plastic surgery, you will now.
I Dream of Jeannie's premise was based upon Tony finding a magic lamp and freeing the imprisoned Jeannie by rubbing it. Because Tony has released her, Jeannie owes him her life, and despite his protests, commits her waking hours to serving his each and every need. Well, almost every need. Because this was 1965, there was only the faintest whiff of the ultimate fantasy fulfillment.
To every heterosexual male (and, I suspect, to many females), Jeannie was a stone fox. Her great body was always on display in her "Jeannie's costume," which was Ali Baba meets Beyoncé. Her striking curves stole the screen when she shimmied back into her lamp in a puff of smoke. Very exciting stuff at the time, particularly for prepubescent boys like me who thrilled to her diaphanous harem pants and bare-midriff top. (Interesting fact: Jeannie was prohibited from baring her navel until the show was into its fourth and fifth seasons, and even then the audience only got fleeting glimpses.)
While her show was never a huge hit, it remains an important cultural icon. And Barbara has continued to work. In 1990, she reunited with Hagman for a recurring role on the final season of Dallas. Three months ago, she appeared with Bill Clinton at the 21st Life Ball in Vienna, where she wore a somewhat tamer version of the Jeannie costume. But make no mistake about it: She still looked damn good.
Happy birthday, Barbara Eden. You had us on our first wish.