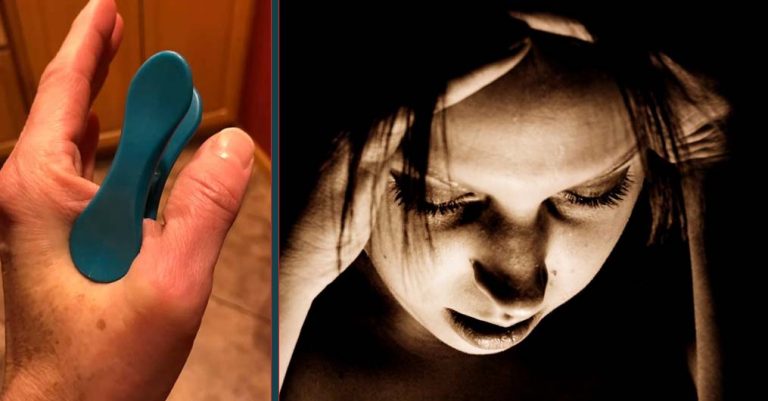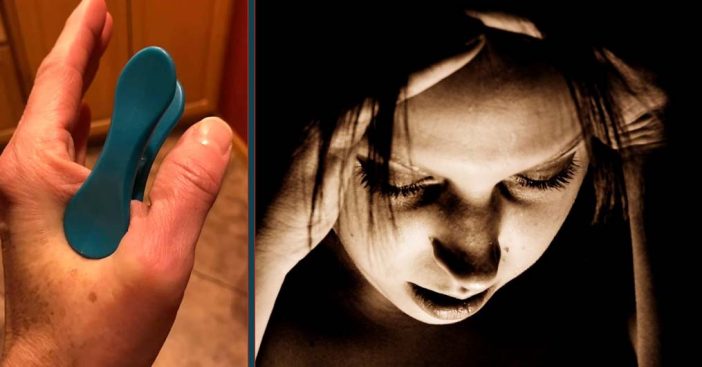 Millions of people suffer from migraines. Many of these people have chronic migraines. Migraines are horrible headaches that can last hours or days. People may experience nausea, sensitivity to light and sound, and other symptoms along with the pounding headache.
Certain medications can help, especially if you have chronic migraines. However, some people may want to look into more natural remedies to reduce the symptoms and pain of migraines. A recent post on Facebook went viral sharing how a chip clip led to migraine relief.
Elizabeth Hayes shared the post. She suffers from chronic migraines and recently had a migraine last for over 12 hours. She tried medications and other tricks and nothing was working. She decided to Google some tricks to help relieve the migraine more quickly.
Read Her Entire Post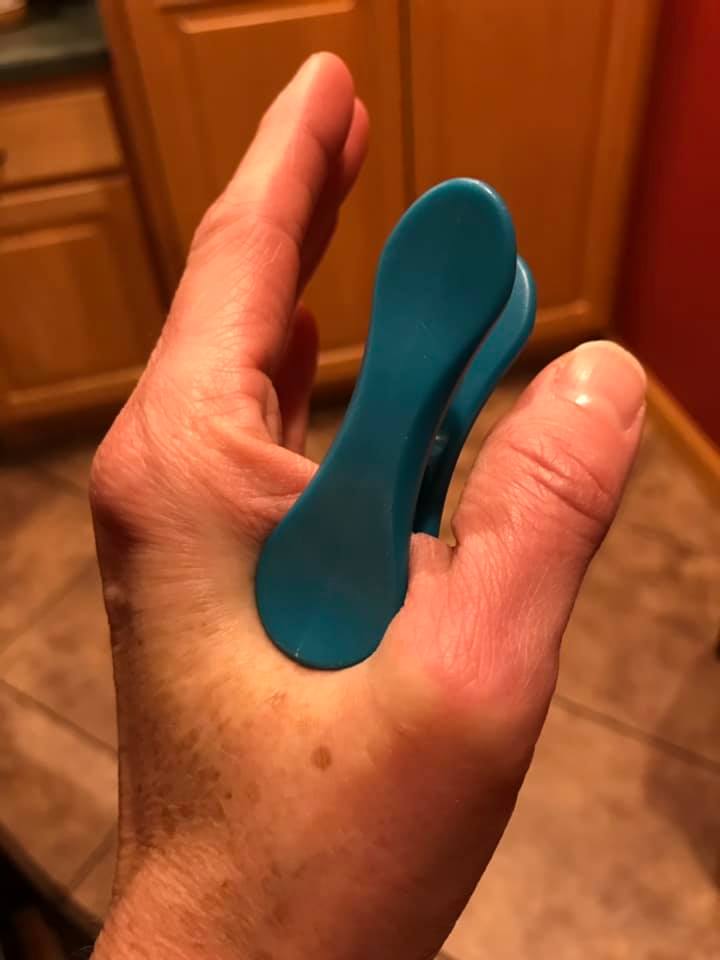 "This chip clip saved my life tonight. I had a migraine start almost twelve hours ago and about an hour ago it was at an unbearable limit. I had exhausted all of my drugs and tricks I usually use to ease my migraines to no avail. I googled fast relief for migraines and it pulled up something called Aculief. I glanced at the counter and saw this chip clip and decided it would do about the same thing. Within one minute I had some relief, and within twenty my pain was reduced by half!! I decided to order the real thing off Amazon. Just wanted to share this with everyone, as I know many of you suffer from migraines also. https://aculief.com/ For those of you in the UK, you can order at https://victoriahealth.com/."
What Is Aculief?
View this post on Instagram
The product Aculief is what she recommends. If you don't want to shell out any money for a new product, just find a chip clip to try this with! It works by providing pressure to a point in your body that naturally provides headache and tension relief. The pressure point is between your pointer finger and thumb. Elizabeth shared that it reduced her pain by about half in only 20 minutes!
View this post on Instagram
According to Aculief's website, "Our patented solution that can naturally help millions suffering from headaches while they go about their normal active lifestyles. Aculief (Acupressure Relief) has helped provide relief for nearly 20,000 people and we are just getting started. In addition to providing headache and tension relief, the LI4 also promotes your body's natural energy (also known as Qi)."
View this post on Instagram
What do you think about this solution to migraines? Have you tried it or something similar? If you found this article interesting, please SHARE with your friends and family who routinely get migraines!
Check out this video on how to use Aculief (you could also use this method with a chip clip):