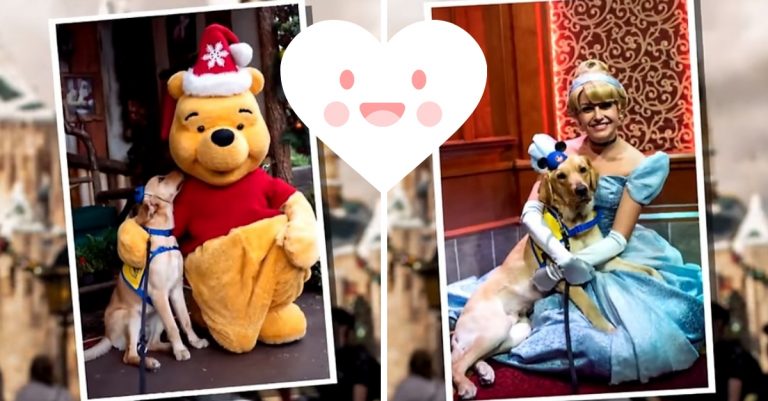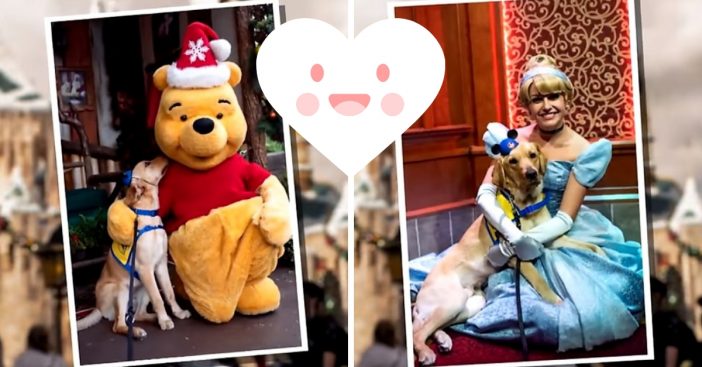 Recently, a service dog in training went on a field trip to Disneyland and you can't miss these adorable photos. The service dog in training is named Elijah and he got the perfect opportunity to train at Disneyland. His trainer is Ashely Wilt with Canine Companions for Independence (CCI).
CCI is a nonprofit that works with people across the country to train and place service dogs to those who need one. It is a free service for people who need a service dog. Wilt decided to take Elijah to Disneyland because it is a great place to train dogs. There are so many people, distractions, food, children, and characters in costume.
Find Out More About The Service Dog Training Process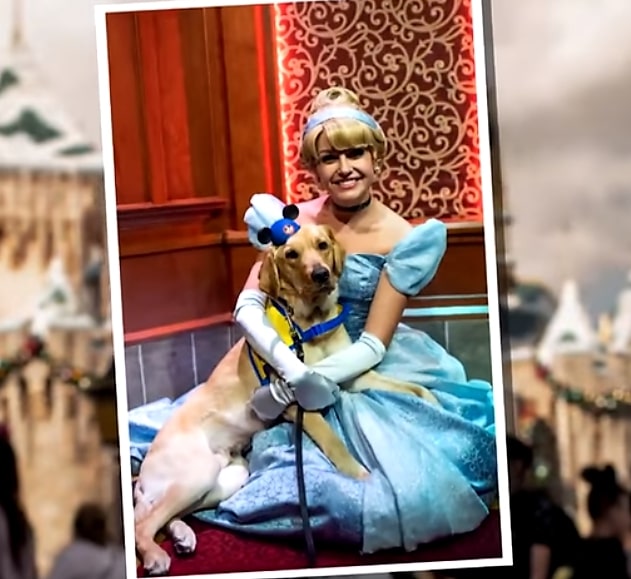 Wilt says that she will care for a dog for about a year and a half. She has to housebreak and train the puppies basic commands. She also has to socialize the dog and raise them to eventually succeed in the service dog training program. Wilt says she has taken Elijah to her college classes, to movie theaters, on airplanes, and to restaurants. Disney was a first for him and he did so well!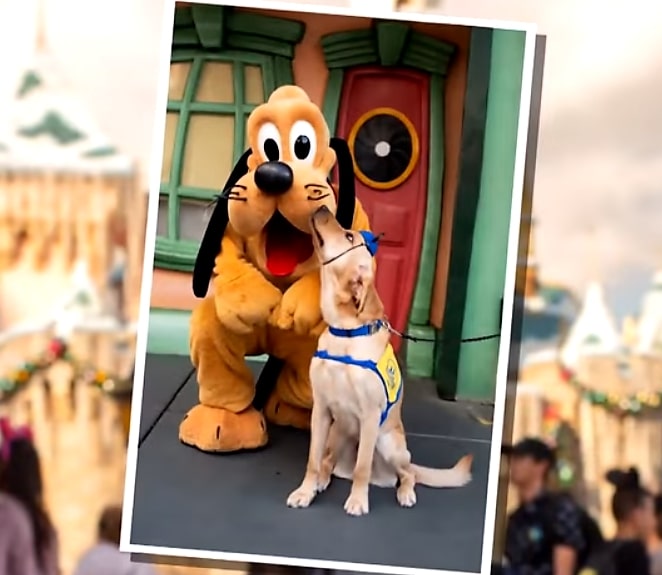 Soon, Wilt will have to return Elijah for more advanced training. So, she decided to treat him to a work field trip to Disneyland to meet some of the best Disney characters! He got to meet Winnie the Pooh, Eeyore, Tigger, Ariel, Pluto, Cinderella, and Snow White. Wilt thinks he liked Cinderella the best because he dove right into her arms.
See More Adorable Photos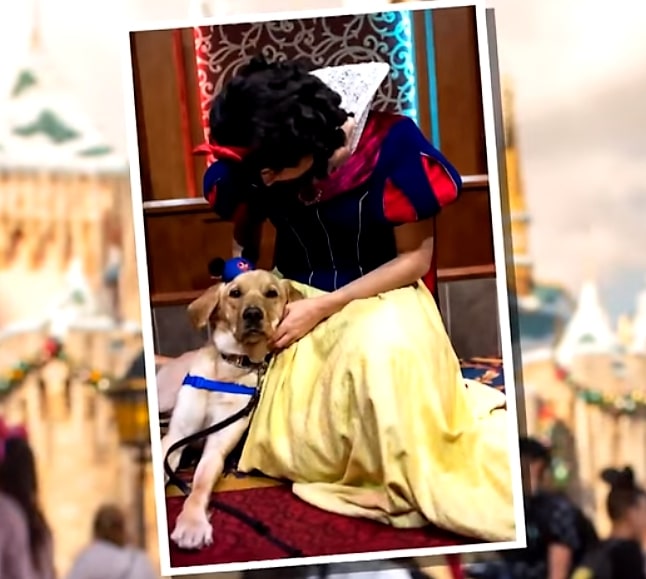 Wilt said she will find it very difficult to let go of Elijah because he lived with her in her freshman dorm at college. He helped comfort her during a scary time adjusting to a new environment and helped her to make new friends. Wilt hopes to graduate college and work for the CCI.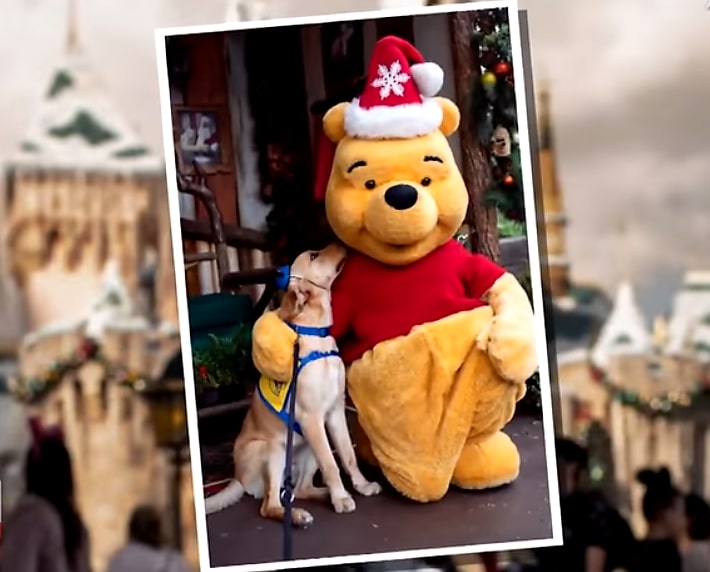 If you are interested in volunteering with the CCI, check out their website. They are always looking for volunteers, especially puppy raisers. You can also donate to the cause on their website. Would you ever be interested in working for a service dog organization or raising a puppy?
If you enjoyed this article and these photos, please SHARE with all of your friends and family who are dog or Disney lovers!
Check out the video of Elijah's day at Disneyland: