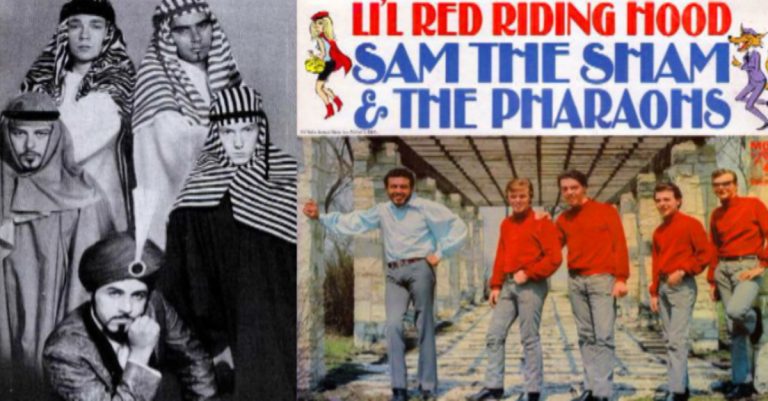 Also known as "Lil' Red Riding Hood," is an updated version of the Little Red Riding Hood fairy tale, with the lead singer portraying the wolf. In this context, the singer is preying on the girl through lies and deception in an attempt to win her favor and take advantage of her. An aggressive guy might play lots of tricks to seduce an unsuspecting girl, is a scene played out in many social situations.
Written by Ronald Blackwell and produced by Stan Kesler, this was the second big semi-novelty hit for the Texas band Sam the Sham & the Pharaohs. For instance, their debut hit "Wooly Bully" also made it to #2.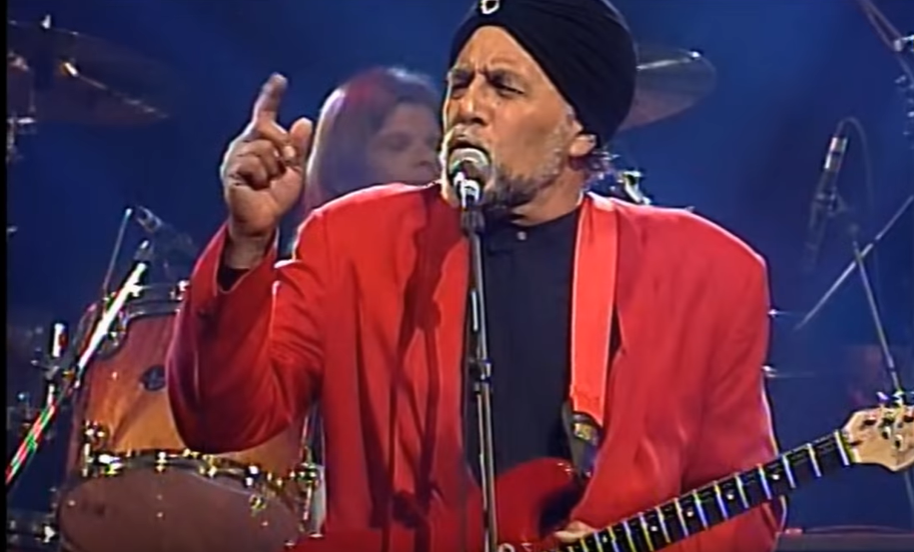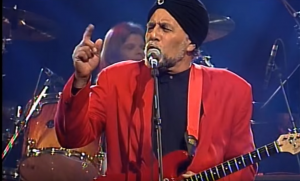 Let's Learn a little more about Sam
Sam, whose real name is Domingo Samudio, developed his act in the Dallas area where he played lots of local dances. With the Pharaohs, he became a comedy act, touring in a hearse and wearing turbans and Egyptian garb on stage. Some of their other songs were "The Hair On My Chinny Chin Chin," "I Couldn't Spell †&%[email protected]?!" and "Pharoah A-Go Go."
The group's female backup singers were known as The Sham-Ettes, and when "Little Red Riding Hood" took off, the group's record label, MGM, had the Sham-Ettes release an answer song called "Hey There Big Bad Wolf."
Do you remember listening to Sam the Sham and the Pharaohs?
(source songfacts.com)
Owo, who's that I see walkin' in these woods
Why, it's Little Red Riding Hood
Hey there Little Red Riding Hood
You sure are looking good
You're everything a big bad wolf could want listen to me
Little Red Riding Hood I don't think little big girls should
Go walking in these spooky old woods alone
Owo
What big eyes you have
The kind of eyes that drive wolves mad
So just to see that you don't get chased
I think I ought to walk with you for a ways
What full lips you have
They're sure to lure someone bad
So until you get to grandma's place
I think you ought to walk with me and be safe
I'm gonna keep my sheep suit on
Until I'm sure that you've been shown
That I can be trusted walking with you alone
Owo
Little Red Riding Hood I'd like to hold you if I could
But you might think I'm a big bad wolf so I won't
Owo
What a big heart I have-the better to love you with
Little Red Riding Hood even bad wolves can be good
I'll try to be satisfied just to walk close by your side
Maybe you'll see things my way before we get to grandma's place
Hey there Little Red Riding Hood you sure are looking good
You're everything that a big bad wolf could want
Owo I mean baa, baa