Many of us wish we could learn the secrets to living past 100 years of age. Not many achieve this amazing milestone. So, we might want to listen to the ones that do. Many centenarians talk about eating well, exercising, or how it may be just pure luck. Some of them have more interesting answers.
A national survey went out to Americans who are currently 100 years old or older. The survey asked them about their lives and what made their lives so long and meaningful. The survey found that many said that spending time with family, saving money, being physically active, and not running away from your problems were the secrets of a long and healthy life. However, one woman's response is making people laugh all over the world.
Learn More About Her Hilarious Answer
Jesse Gallan, a 109-year-old woman from Scotland said that her secret to a long life was avoiding men. Jesse grew up on a farm in Scotland with five sisters and one brother. She was born in 1906 and life was very different than it is today. She attended school for a while but then worked in a farm kitchen. She also worked as a housemaid for a wealthy businessman.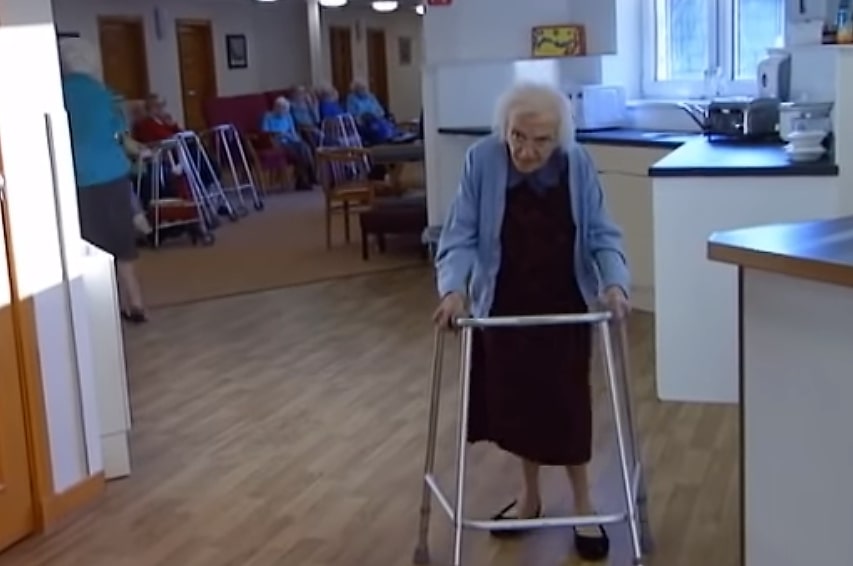 As she got older, she moved in the Crosby House, which is a residential care home for senior citizens. One of the workers at the Crosby House reportedly said that she had a best friend there named Sarah Jane. She liked music and exercise. She also said she liked porridge, so perhaps eating healthy and exercising is partly why she lived so long.
What Do You Think?
Unfortunately, Jesse has now passed, but we wonder if her secrets may help us live a longer life. This doesn't mean you should get a divorce or not date, but if your life doesn't include a significant other, don't worry about it. There are so many factors that go into long life and it doesn't have to include a partner.
She reportedly said that men are more trouble than their worth and that is why she stayed away from them. Perhaps working for a wealthy businessman was part of her reasoning. Who knows, but we did get a chuckle from this woman's secret to living a long life well into her 100s.
What do you think about Jesse's secret to living past 100? If you enjoyed this article, please SHARE with your single friends and family!