7. 1980 Hess Training Van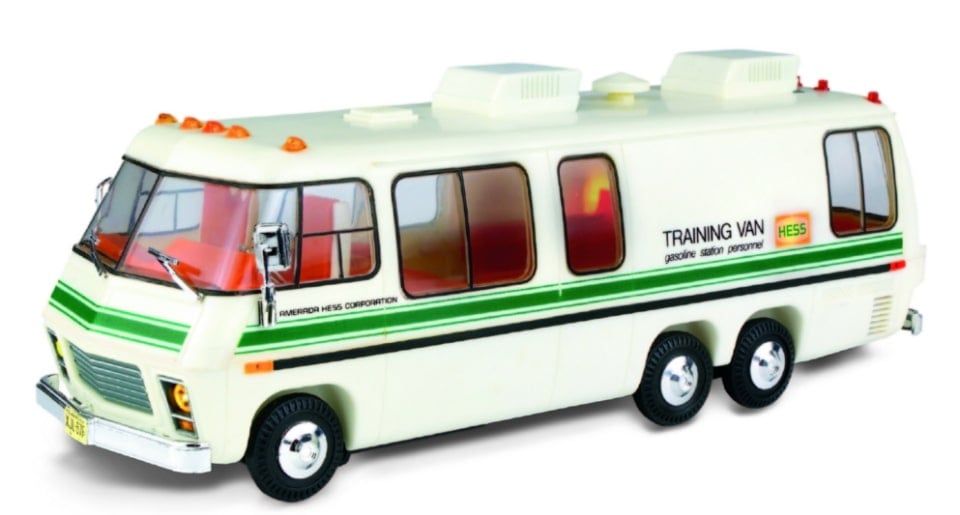 A new decade brought a new toy. The Hess Training Van was modeled after the GMC Royale motorhome. Hess used these motorhomes to conduct training sessions. It was the first time a lighted Hess logo was on the side of one of the toy vehicles. Hess had their first commercial ever on TV to advertise this toy.
8. 1982-83 First Hess Truck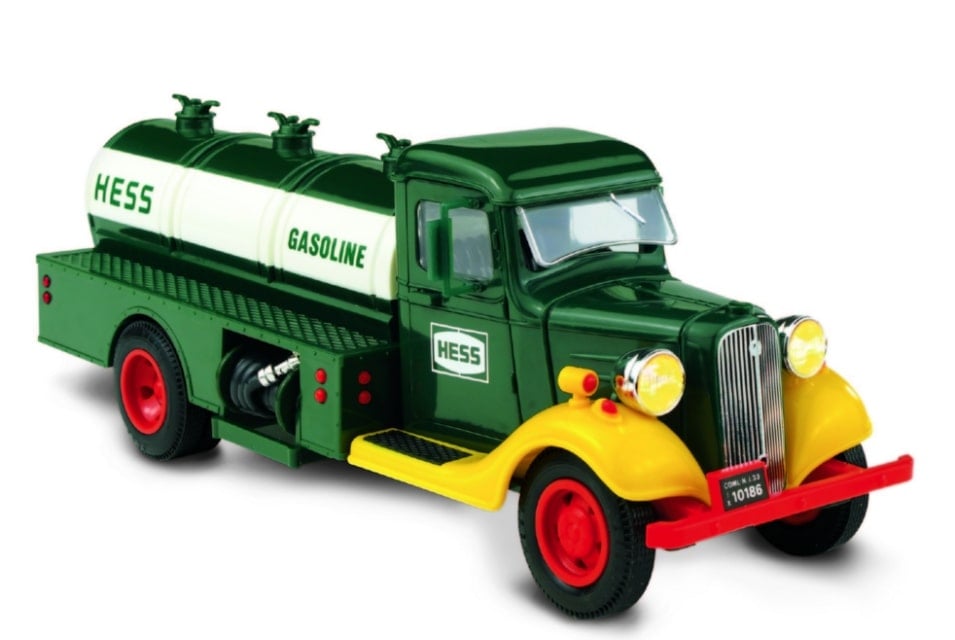 This was one of the most detailed toy trucks from Hess. It is a replica of the six-wheeled Chevy that Leon Hess (the founder) drove back in 1933. It is painted in the original Hess colors.
9. 1984 Hess Fuel Oil Tanker with Bank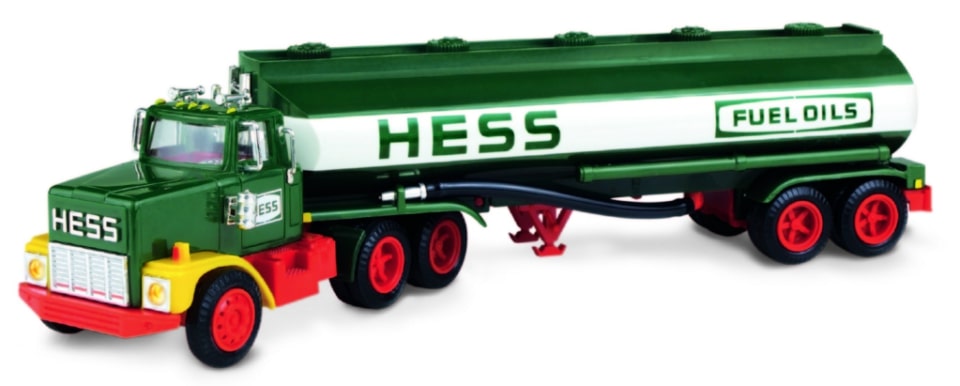 This Oil Tanker was important for two reasons. It was the first toy that featured a coin slot, where children could hide money. It was also the last Hess truck to use a single D battery.
10. 1987 Hess 18-Wheeler Bank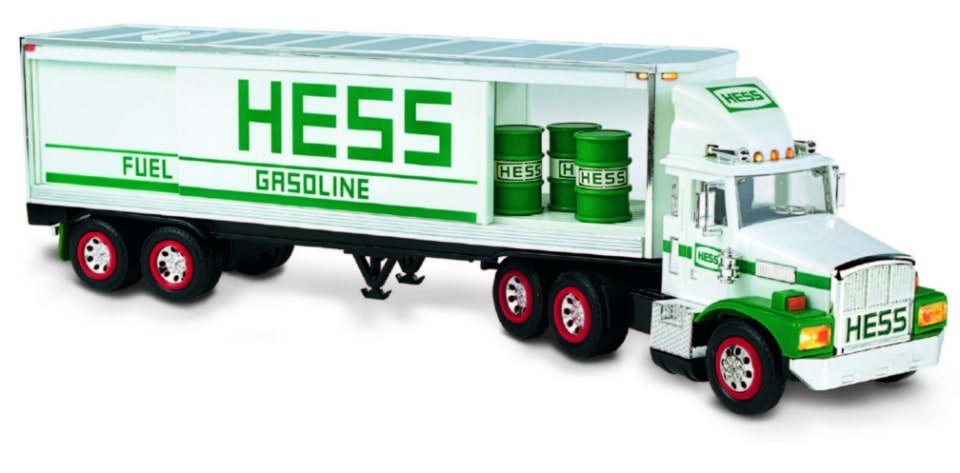 This was the first white trailer and also has a coin slot. It also comes with three green Hess oil barrels.
11. 1988 Hess Toy Truck and Racer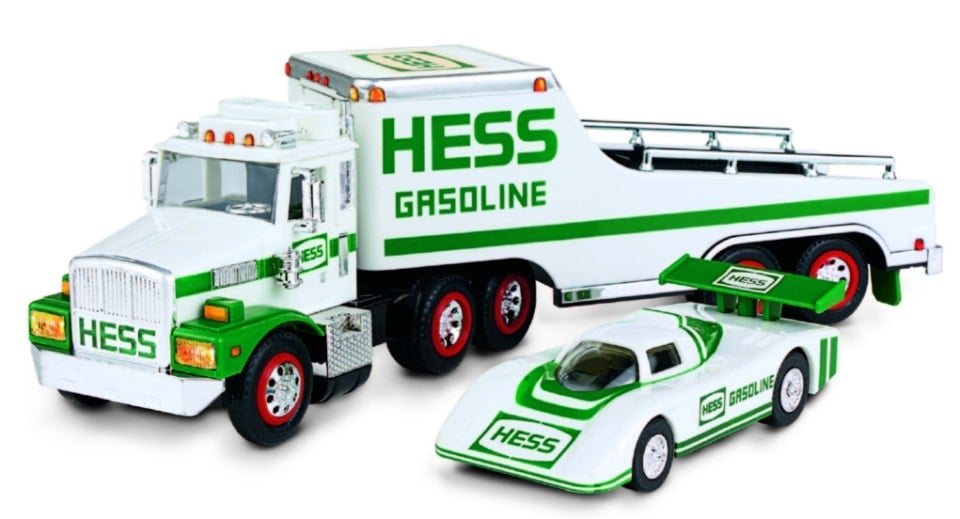 This was the first time Hess released two-toys-in-one, added license plates with the year of issue, and featured vehicles not based on actual Hess trucks. It was a big year!
12. 1989 Hess Fire Truck Bank
This was Hess's first white fire truck and the first to feature built-in sound effects. You could turn on a siren and lights.
Read on to the next page to head into the 1990s!