Do you remember opening up gifts on Christmas morning and getting a Hess Toy Truck? Hess Toy Trucks have been around since the mid-1960s and they are still one of the most beloved toy trucks available. While the look of the toys has certainly changed a bit over the years, this iconic toy brand is still loved by many. They don't just make trucks, but they also sell toy helicopters, trailers, cars, and more.
Do you remember what some of the vintage Hess Toy Trucks looked like? The first Hess Toy Truck was made in 1964 and was a Hess Tanker Trailer. It featured working headlights and taillights, which was rare for a toy in these days. It also has a tank that could be filled with water and emptied. How many vintage Hess Toys do you remember?
Check Out Hess Toys From The 1960s To Now
1. 1964-65 Hess Tanker Trailer

The first Hess toy was a Tanker Trailer that featured those working lights, a funnel to fill the cargo tank, and a green hose to empty the tank. It was one of the most popular toys in those days and was based on the actual Hess tanker trailers that delivered gas to Hess stations.
2. 1966 Hess Tanker Ship


A few years after the success of their first toy, they came out with the Hess Tanker Ship which is a replica of the Hess Voyager. It is the longest Hess toy out there and a classic if you love toy boats.
3. 1967 Hess Tanker Truck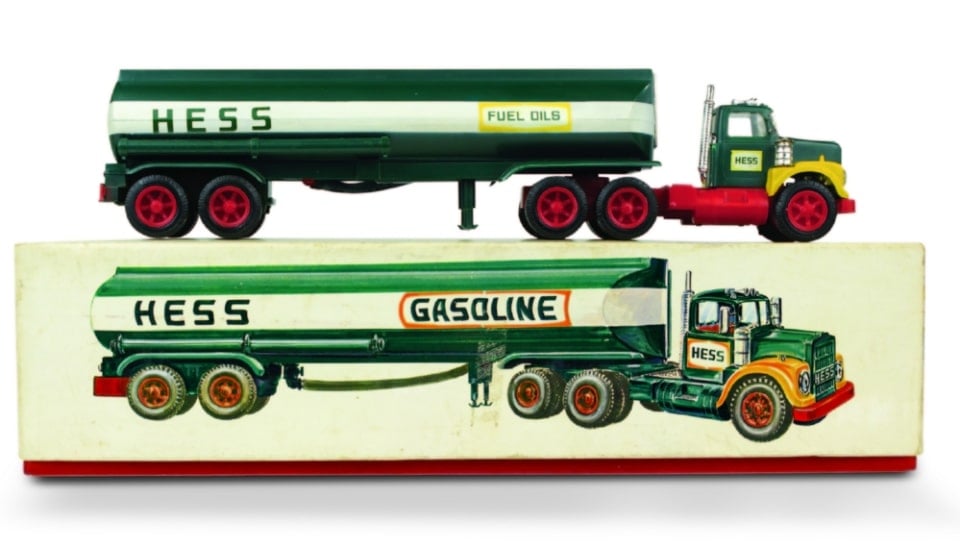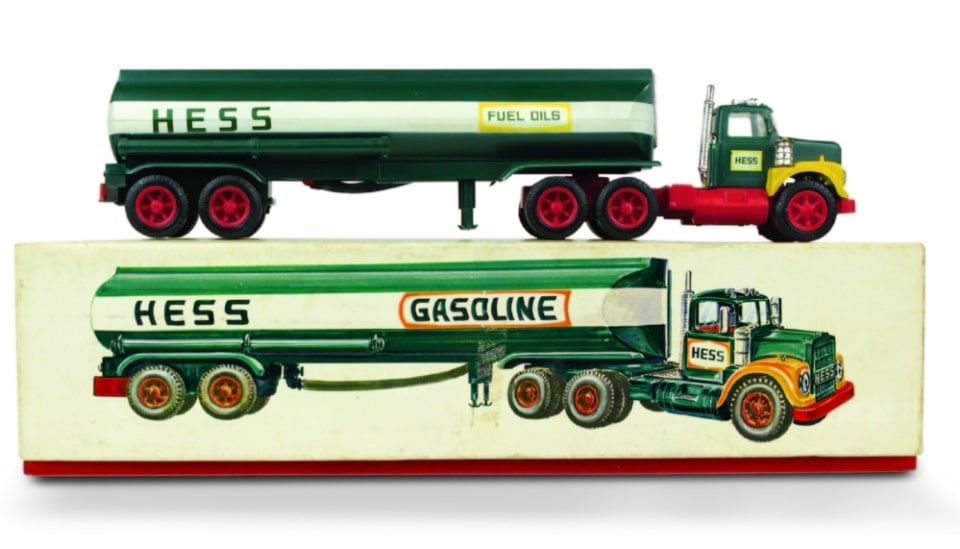 This truck has working headlights and taillights and a flexible hose. The bottom of the box it came in was red velvet and you could use it as a display stand for your toy truck.
4. 1970-1971 Hess Fire Truck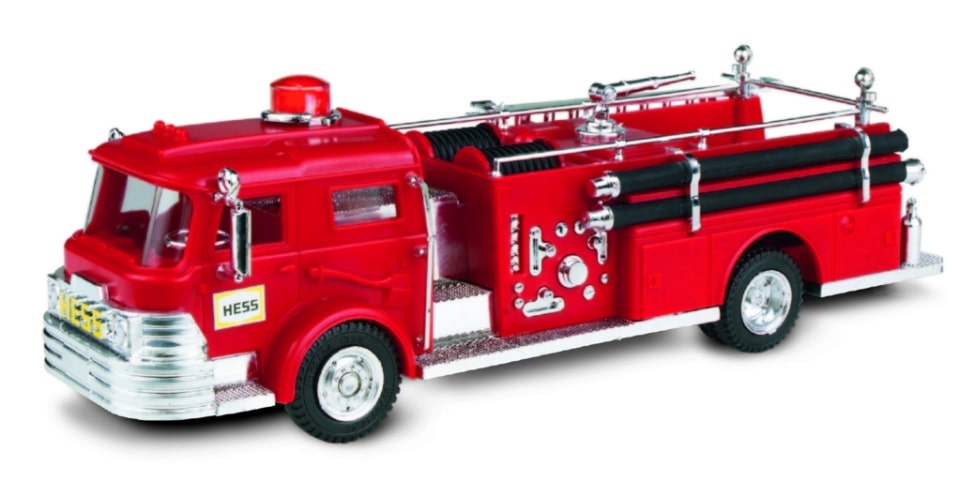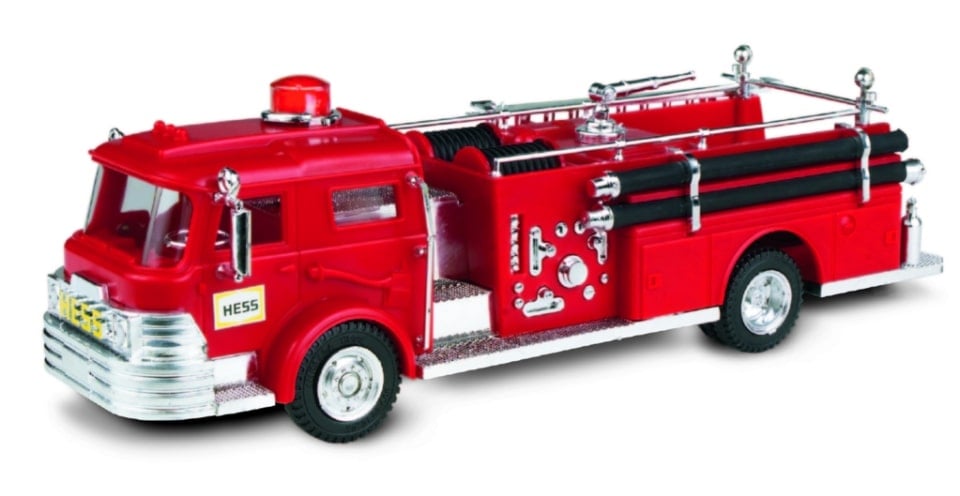 The first Hess Fire Truck was actually a replica of a Hess fire truck used in New Jersey. It was the first of only four fire trucks in the whole collection so far. It features two detachable rubber hoses and a detachable ladder. It also has a working emergency light.
5. 1975 Hess Box Trailer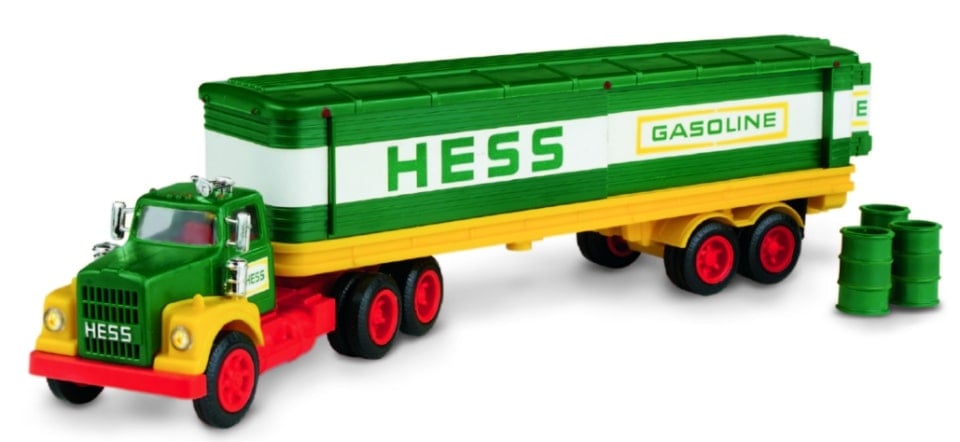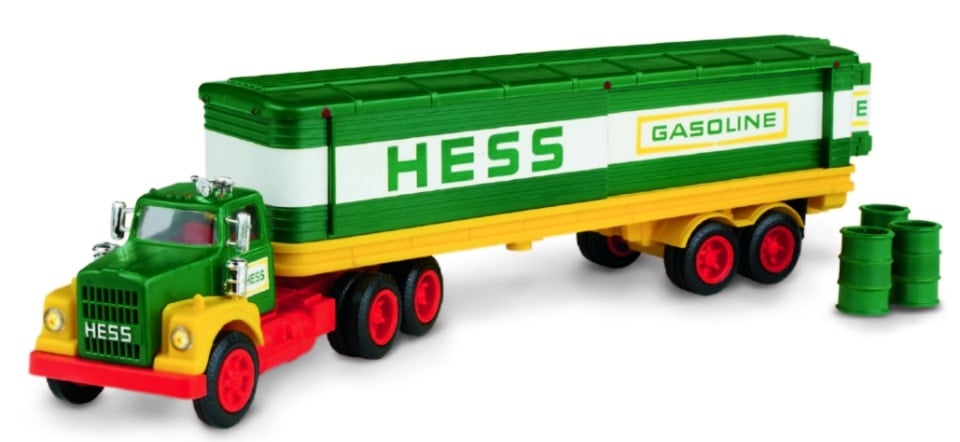 The Hess Box Trailer was the first to have sliding side doors and working rear doors. It was also the first truck to have a full driver's side window.
6. 1977 Hess Fuel Oil Tanker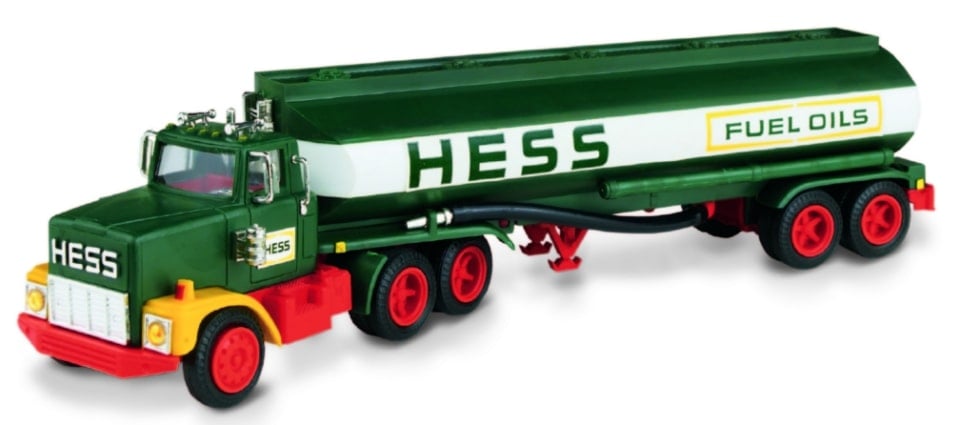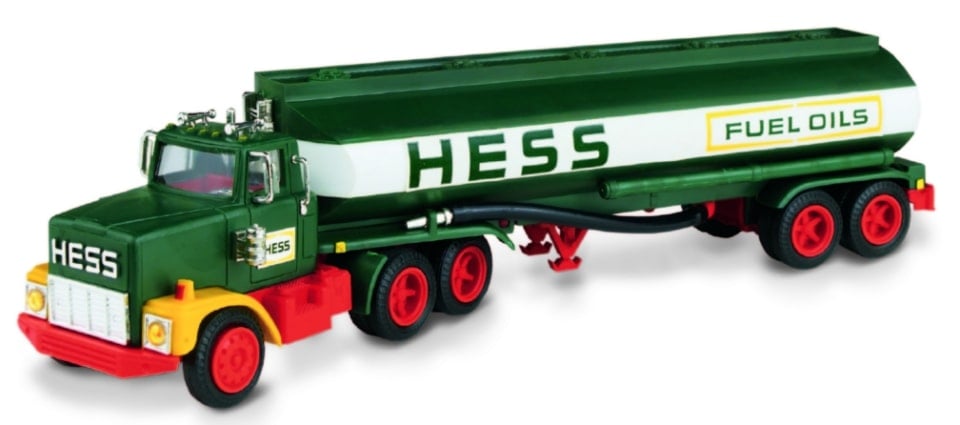 The Fuel Oil Tanker from 1977 has a chrome grille, which was relatively new for this time period on toys. The rubber tires say "Amerada Hess" which came after the company's official name change in 1969 after a merger.
Read on to the next page to go into the Hess Toy Trucks of the 1980s and beyond!