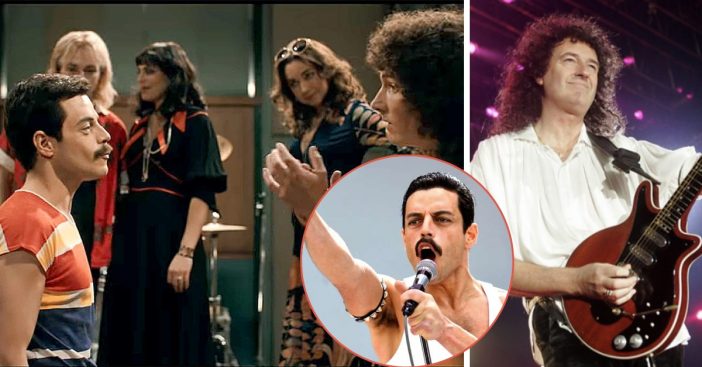 Brian May, lead guitarist of the UK-based rock band Queen, has some pretty strong opinions of the new Bohemian Rhapsody movie, and specifically, about Rami Malek. Malek portrayed the unforgettable Freddie Mercury in the new film and May believes that Malek should receive an Oscar for his portrayal as Mercury.
Bohemian Rhapsody was a box office smash hit, despite some negative reviews. The movie grossed a domestic total of $138,164,253  as of November 22nd, 2018, according to Box Office Mojo. Worldwide, the movie grossed a total of $406,738,249. The film was released first in the UK on October 24th and grossed £6.48m in its opening weekend, which is $8,297,802 in USD.
Brian May truly had nothing but good things to say about Rami Malek, his talent, and the movie as a whole.
"He's incredible… without doubt he'll be on the nominations list for an Oscar and well deserved as well. He inhabited Freddie to the point where we even started to think of him as Freddie. Really remarkable.
We've lived with this project for nine years and it's incredible to see it doing so well.
It came out to s***ty reviews, as some of our work has before, but the public has embraced it magnificently. Everybody gave 200%, from the actors and technicians to the production team and hair and make up, everyone."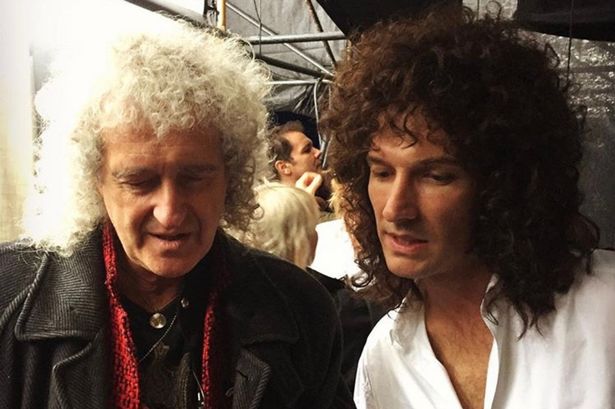 Malek was also asked how he prepared for the role and the film. He revealed that he really wanted to get to know Mercury more, on a more personal level.
"There's just an eloquence and elegance to him that you can see when he's on stage and then you can see where all that was birthed from," Malek explained, "I mean, not many artists are wearing an entire head-to-toe leather outfit, sipping a champagne flute and telling their audience to strip naked if they please. And he still comes off with this essence of royalty."
Only a few months ago, we reported that science confirmed Freddie Mercury is the greatest singer of all-time. The reports stated that he was actually a baritone and not a tenor as most listeners would have assumed. The team of researchers discovered this based on six interviews where the median speaking fundamental frequency was 117.3Hz.
While there is no duplicating Mercury's stunning vocals, Mirror reported that within the movie, the vocals are "an amalgamation of a few voices," including Mercury's and Malek's vocals. All we know is that Malek really does look like Freddie in this movie and it's incredible!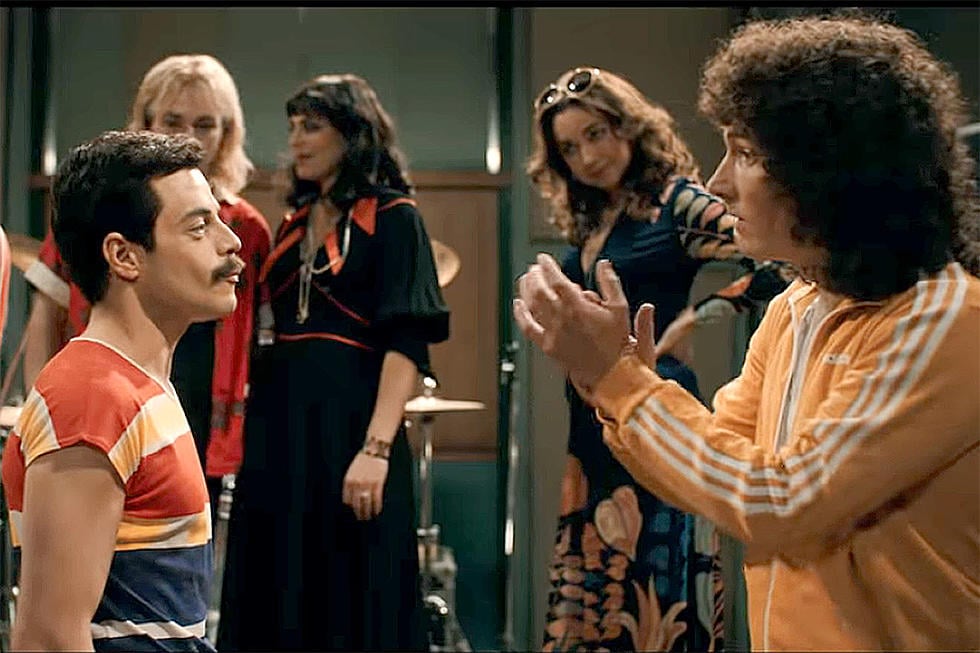 Please SHARE this article if you saw Bohemian Rhapsody and loved the film! Check out the video below of Queen's performance of 'We Will Rock You' at Wembley Stadium on July 11th, 1986.