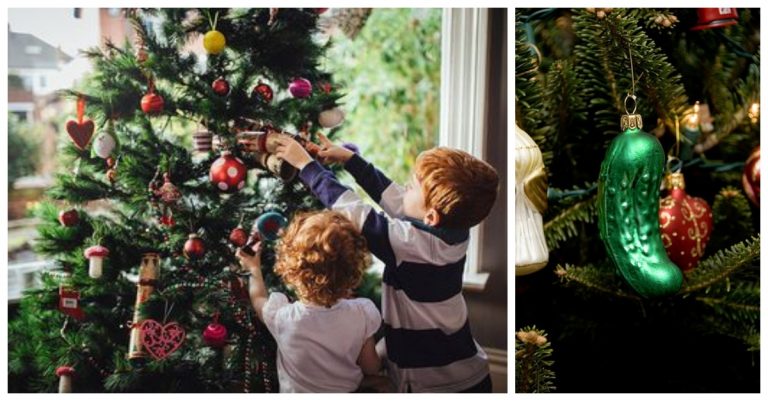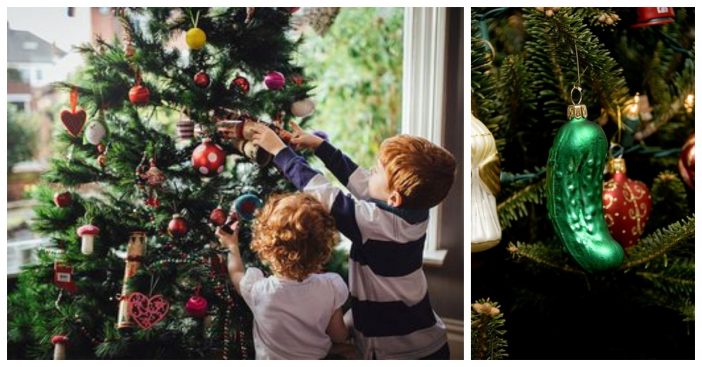 There are tons of different Christmas ornaments out there these days. You have the classic red and green baubles, maybe an ornament that depicts Santa on a beach from your summer vacation, and possibly some depicting the first few years you were born with your name on it. There's so much to choose from! However, pickle ornaments exist and for an actual reason.
According to Old World holiday tradition, the first child to find the pickle ornament on the Christmas tree is the first to open their presents, receive an extra present, or the job of handing out presents, in addition to good fortune for the year! No matter which variation you choose, all of them sound pretty fun.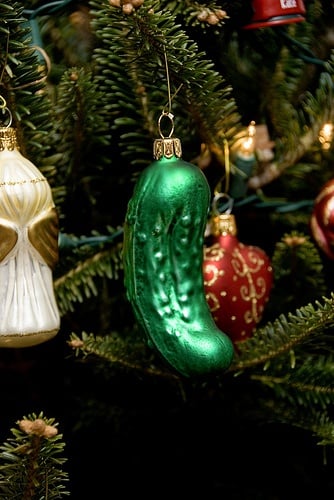 The origin of this tradition was started as Weihnachtsgurke, or Christmas Pickle. It began in Germany and even most Germans haven't heard of it, so much that the New York Times reported that out of 2,057 Germans polled, it was determined that 91% were unaware of the legend.
It's suggested that a large number of German immigrants in the Midwest, specifically in Berrien Springs, Michigan, know about the legend. This is because the area a German settlement is known as the "Christmas Pickle Capital of the World". They even host an annual Christmas Pickle festival!
While this is a semi-known Christmas tradition and urban legend, no one really knows the truth of how it started. Legend has it that an innkeeper trapped two boys in a pickle barrel and St. Nicholas helped set them free. Other legends say that it was centered around a Civil War soldier being held captive in Georgia, who begged for food and was given a pickle that helped sustain him.
A third idea suggests it was just a marketing scheme. In the 1840s, German glassblowers created ornaments shaped like fruits and nuts, and with this idea in our heads, pickles may have also been a possibility. By the 1880s, pickle ornaments started importing them to sell along with the story.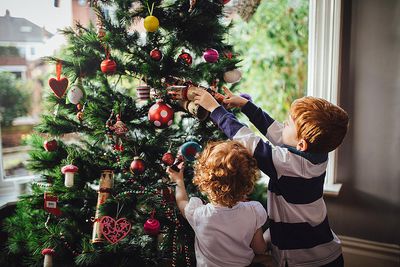 Luckily, if you're thinking about delving into this legend and taking a whack at making it a family Christmas tradition, you can find pickle ornaments just about anywhere! Amazon sells them for $6 a pop, making it super affordable to be able to participate in this tradition this year.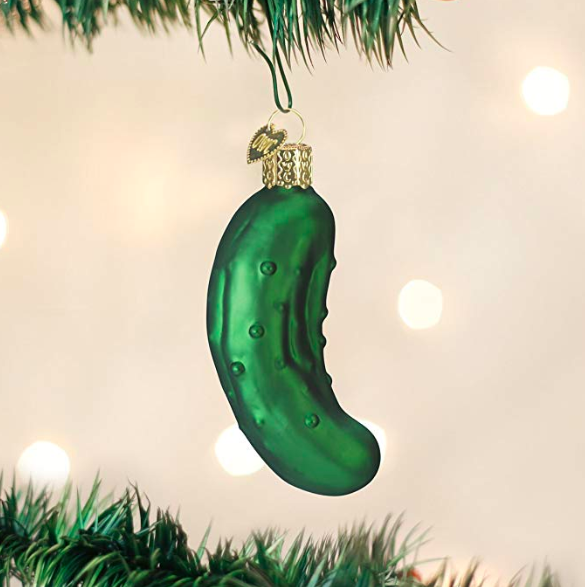 Be sure to SHARE this article if you thought this urban legend was interesting! Check out the video below of three kids looking for their own Christmas pickle ornament in their tree on Christmas Day.