For those who are still in denial that summer is over, we have just the thing for you. Flip flop socks have the same design as an open-toed sandal in the front with your toes exposed. This gives way for the wearer to be able to wear flip flops comfortably with socks on. This gives you the comfort and warmth of socks, but also gives you the illusion that summer is still here.
Not only are these flip flop socks perfect for keeping summer alive, they are also perfect for other daily life activities. They are perfect for braving the 10-foot-walk from your car to the nail salon when you go for that pedicure in mid-December. These also work great for yoga, ensuring your feet don't slip in certain poses or getting chilly feet.
Yes, flip flop socks are an actual thing and no, it's not made up. There's actually an official website dedicated to these special socks. A couple named Michael and Michele from West Palm Beach, FL came up with the idea for flip flop socks and have been swearing by them ever since.
"For as long as we can remember we've been wearing flip flop socks. Occasionally stared at, but most often unnoticed, we crunched our socks between our toes and put on our flip flops when it got cold," their 'about' section states on their website, "Knowing there are other "sock crunchers" out there and tired of this uncomfortable system, we decided to design a comfortable  Flip Flop Sock. Flip Flop Socks are better looking, more comfortable socks made just for flip flops and split toe sandals."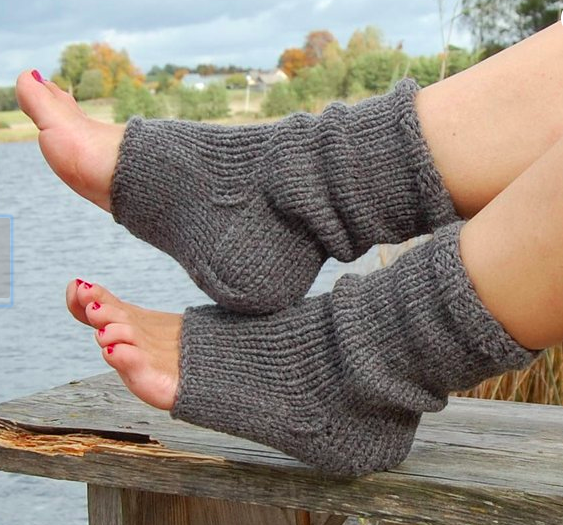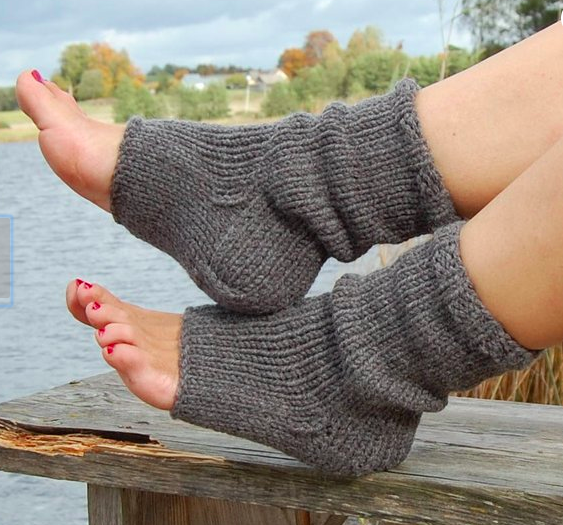 The official website for flip flop socks even mentions the fact that they aren't exactly the conventional fashion item. They say, "The response has been awesome and if our socks freak you out, relax, this is function not fashion, wear them for the comfort and you can keep your flip flops on all year."
The best part about their website? Free shipping all across the United States! However, their flip flop socks are a bit different as they deem their brand the 'original' flip flop sock. Their socks allow for the whole foot to be covered (as opposed to having the toes exposed) and still be able to wear actual flip flops while wearing them!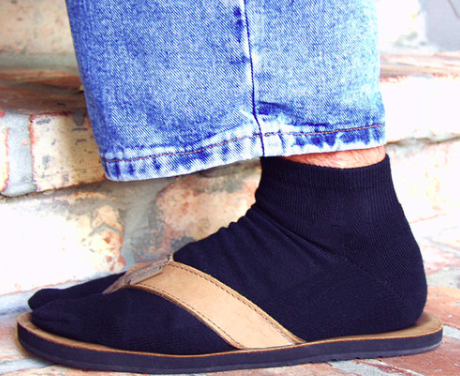 No matter which flip flop sock you fancy, whether it be full coverage or open-toe, these may be a possible option for those who are missing flip flops in the dead of winter.
Be sure to SHARE this article to spread the news about this funky trend and don't forget to check out the video below on how to make your own DIY flip flop socks!