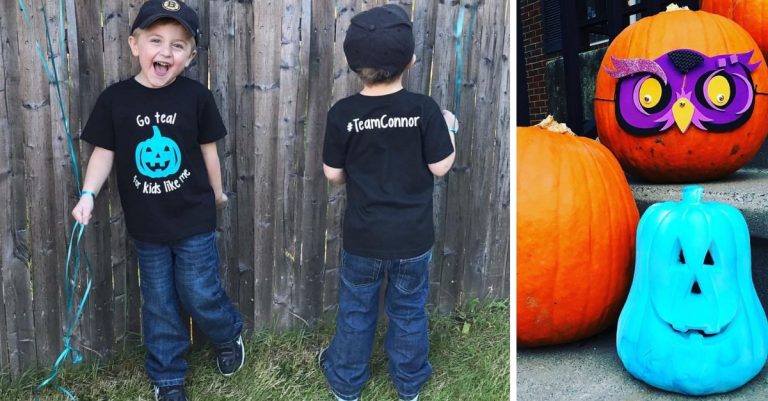 Have you seen any teal pumpkins in stores near the Halloween decorations? Or have you ever seen one on someone's porch and wondered what it meant? Teal pumpkins are part of the Teal Pumpkin Project that started in 2014 by FARE (Food Allergy and Research Education).
If you put a teal pumpkin on your porch, it will let other parents know that you are providing a non-food alternative to Halloween candy so that they don't have to worry about any potential allergens. While kids might scoff at this idea, it could actually avoid a trip to the hospital for a child.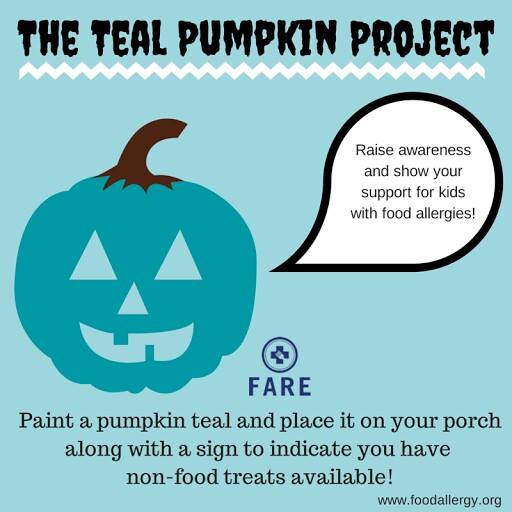 Many kids have dangerous peanut allergies, gluten allergies, or other allergies or intolerances. Some parents must sort their children's candy to make sure they don't eat something that could make them sick. For other parents of children with severe allergies, sorting candy could mean life or death. For kids who can't have candy at all, giving out non-food treats can help them feel like a normal kid on Halloween.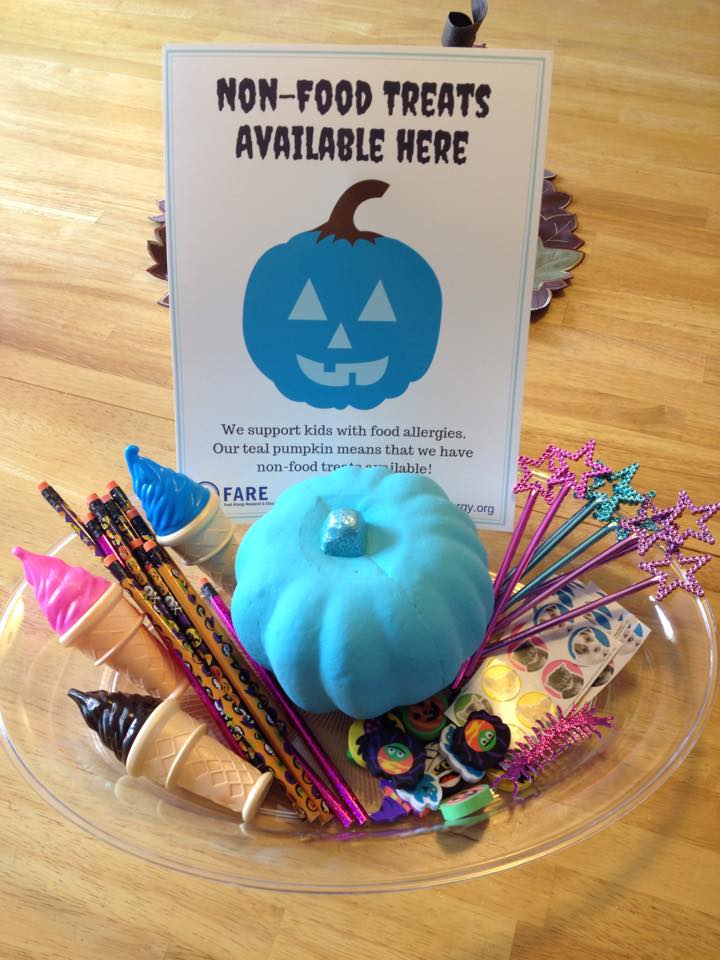 A teal pumpkin also makes a statement that you stand by these children and want to meet their needs. This can be a welcoming porch on a night like Halloween, where most people love to shell out candy by the bucket load.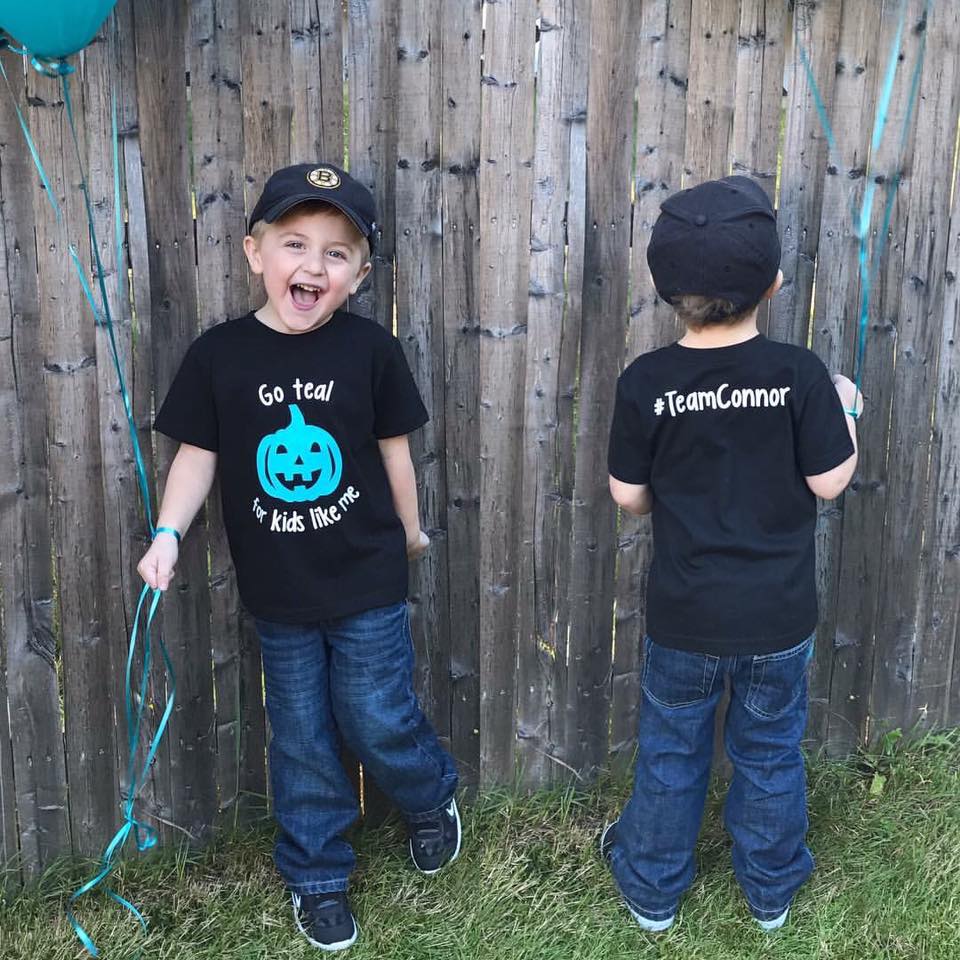 According to FARE, about 6 million kids or 8% of children are affected by food allergies. Chances are there are some in your neighborhood, in your family, or even in your home. Some children may have to go on a special diet for other medical reasons.
If you are stumped at what you give out at Halloween that isn't candy, here are some suggestions: glow sticks, bubbles, stickers, fake tattoos, bouncy balls, slap bracelets, stamps, or other small toys. You can still pass out candy, just have a separate bucket of toys for kids who request allergy-free treats.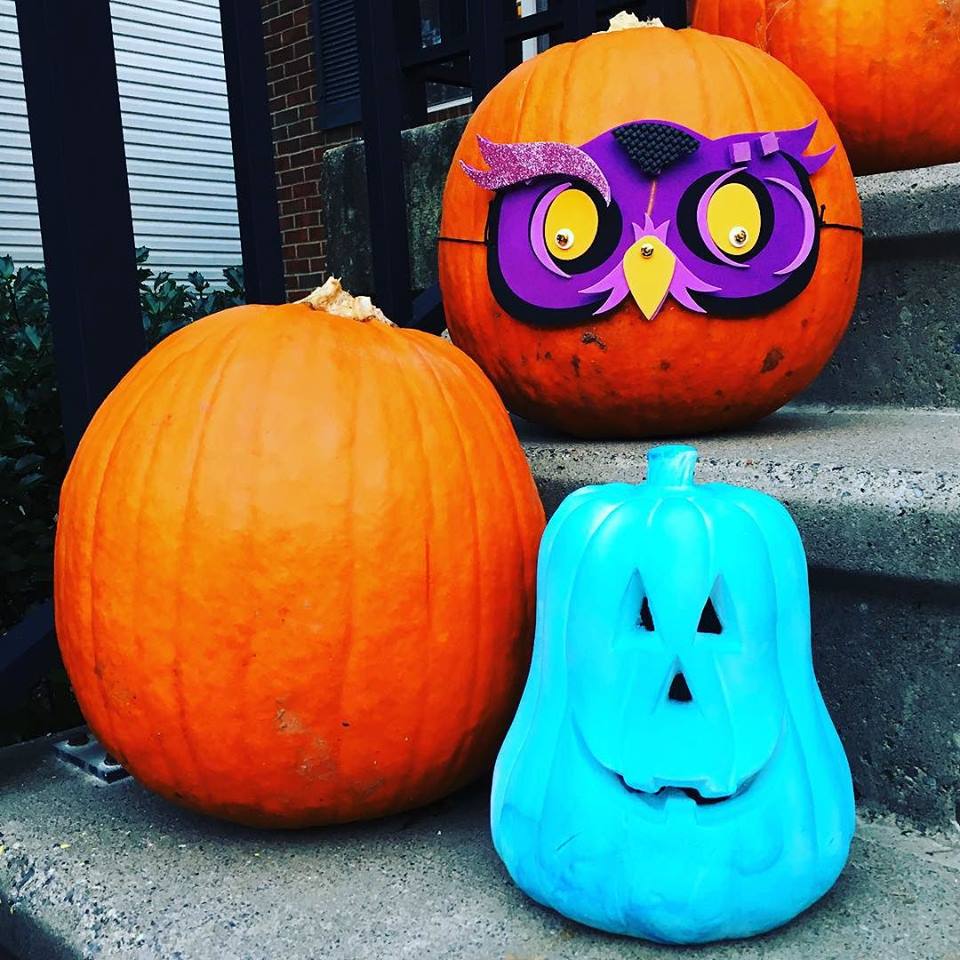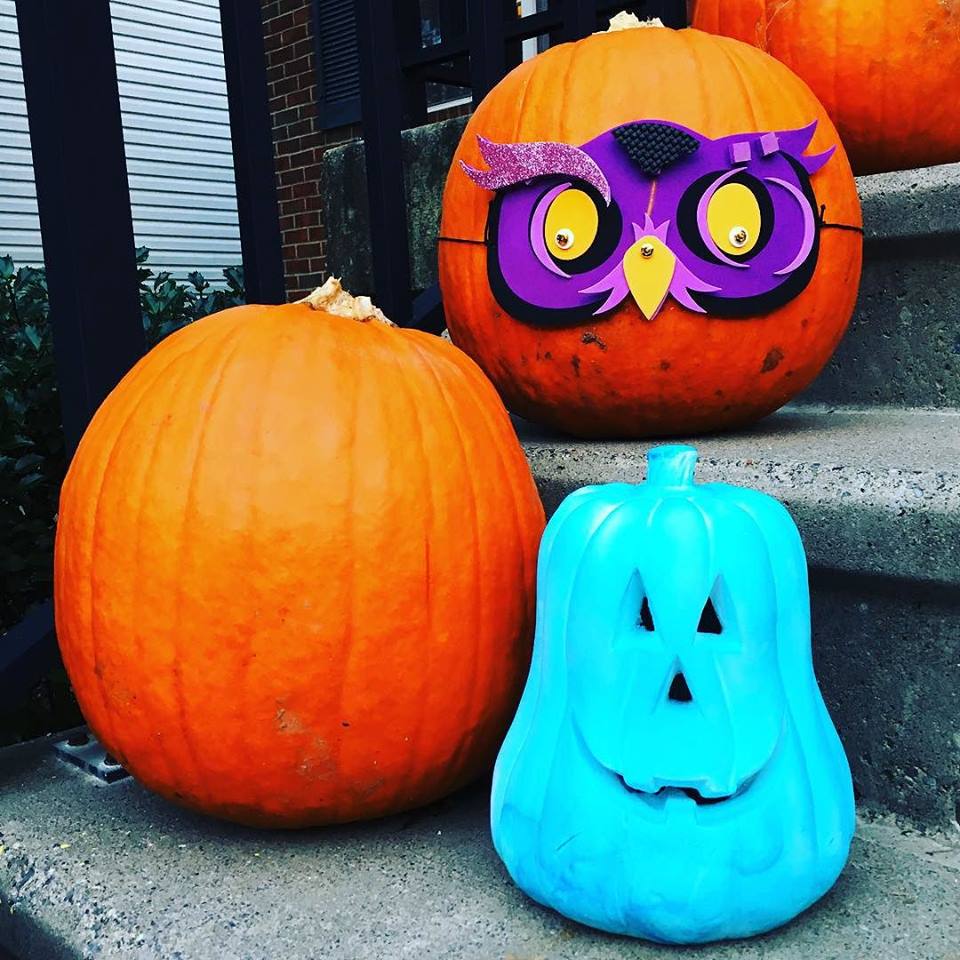 If you want to participate, either paint a pumpkin teal or buy one at the store. They sell fake ones that you can use for years to come. You can also add yourself to the participation map at foodallergy.org so people can make sure to stop by your home if they have allergies.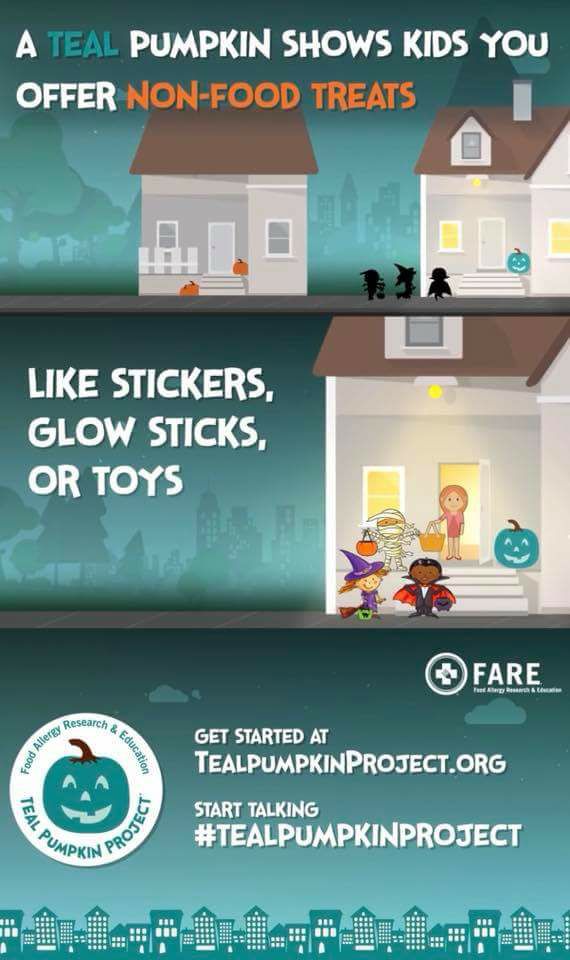 What a great idea to help kids with allergies who can't always enjoy the same treats as other kids on Halloween! Will you put out a teal pumpkin this year and years to come?
If you found this article informative, please SHARE with all of your family and friends!